Toms and Peppa Pig Collection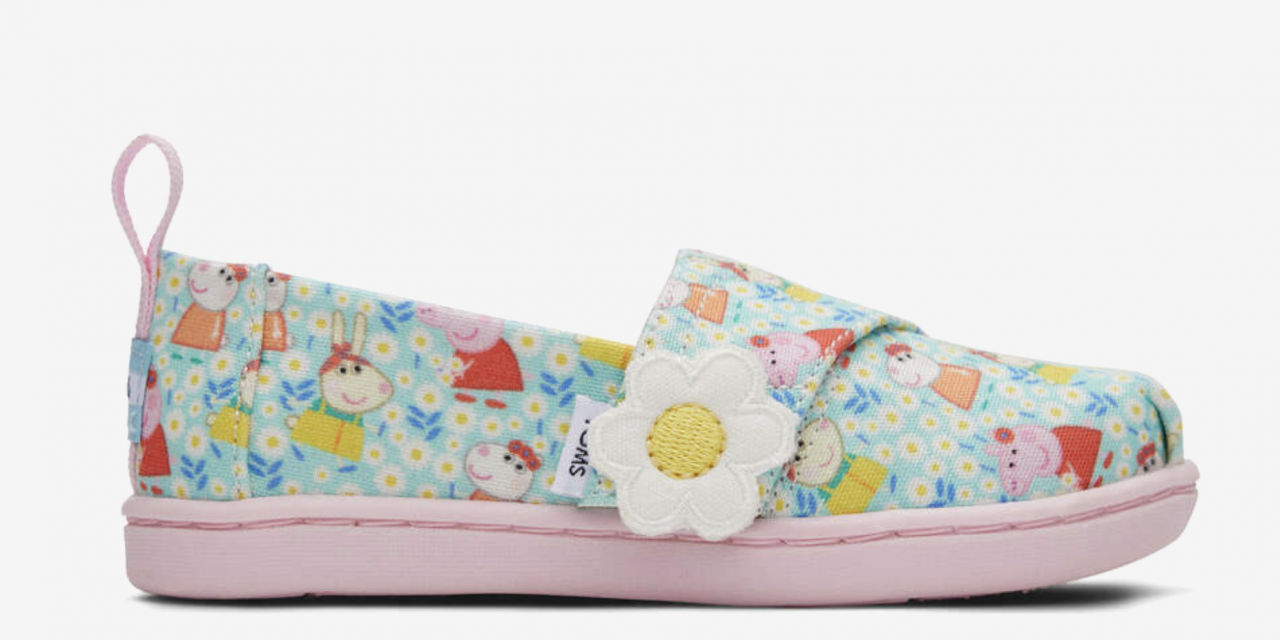 Hasbro has announced three new kids shoes through its TOMS x Peppa Pig collaboration, which are available now for purchase at footwear retail specialty channels and online at https://www.toms.com/us/kids/shoes. Every shoe purchase gives back 1/3rd of profits to efforts around the world that are creating positive change.
Nodding to the kid-favorite Peppa Pig series, the playful TOMS x Peppa Pig capsule collection evokes classic fun with design details inspired by the joy and adventure of Peppa Pig and friends through optimistic sun daisy prints and chambray details.
In Tiny and Youth sizes, the TOMS classic kids' Alpargata shoe is given a tiny daisy embellishment and a print inspired by the world's cheekiest little pig. In Tiny sizes, the shoemaker's classic Cordones Cupsole sneaker takes a cute twist with a print inspired by the British pig.