BOAT ROCKER INCREASES LICENSING REACH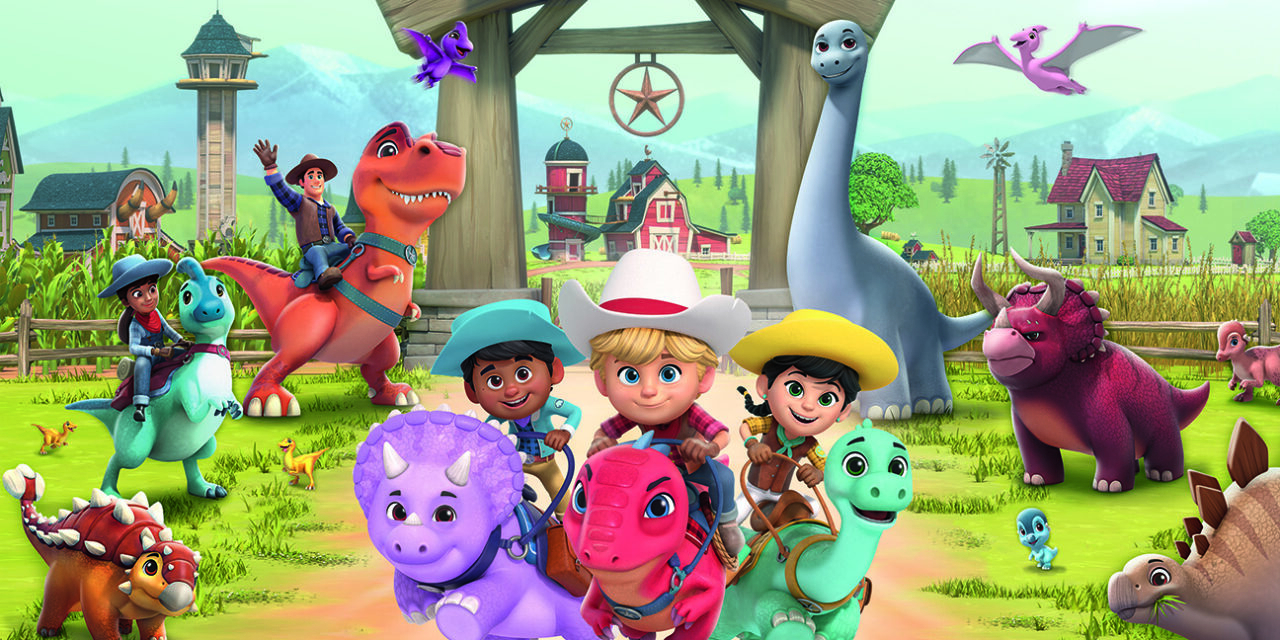 Boat Rocker has today announced a range of new deals for its rapidly growing 'Dino Ranch' franchise to further broaden its global footprint. The new licensees have been secured by best-in-class licensing agents including Super RTL, Plus License and Haven, expanding the number of categories and products available across EMEA & ANZ for the brand.


New products to engage young Dino Ranchers include stuffed toys for amusement parks & attractions (EMEA, Australia); Apparel & home textile (Nordics, Germany); publishing (Nordics, Poland); and lunchware (Germany).


Leading Plush supplier PMS will be launching a range of amusement plush products in EMEA in 2023. Whilst Hunter will launch carnival show bags in Australia.
In the Nordics, rancheroos can kit themselves out with an apparel & home textile line from Danish licensed home textile and apparel suppliers Skybrands and immerse themselves in stories from leading publishers Egmont.


'Dino Ranch' fans in Germany can look forward to wearing branded apparel from Tex-Ass, getting tucked up to sleep in bedding from Klaus Herding and dining from p:os lunchware.
Kate Schlomann, EVP Brand Management and Content Marketing Boat Boat Rocker, said: "We're thrilled that Dino Ranch's perfect blend of cowboys and dinosaurs is proving globally popular, and that we can provide fans around the world with further opportunities to engage with their favourite show through these new deals. We're delighted to welcome our new partners to our rapidly growing list of licensees."


Since launching in January 2021 – when it was an instant ratings hit on Disney Junior and CBC Canada – 'Dino Ranch' has roared around the world and has been sold to over 170 countries and in 15+ languages. The show was recently renewed for a third season at Disney, launching in 2024.


'Dino Ranch' is created by Matt Fernandes (of Industrial Brothers) and produced by Industrial Brothers and Boat Rocker, in association with CBC Kids and Radio-Canada. Boat Rocker manages global franchise development, including content distribution and consumer products.