Tommy Hilfiger teams up with ViacomCBS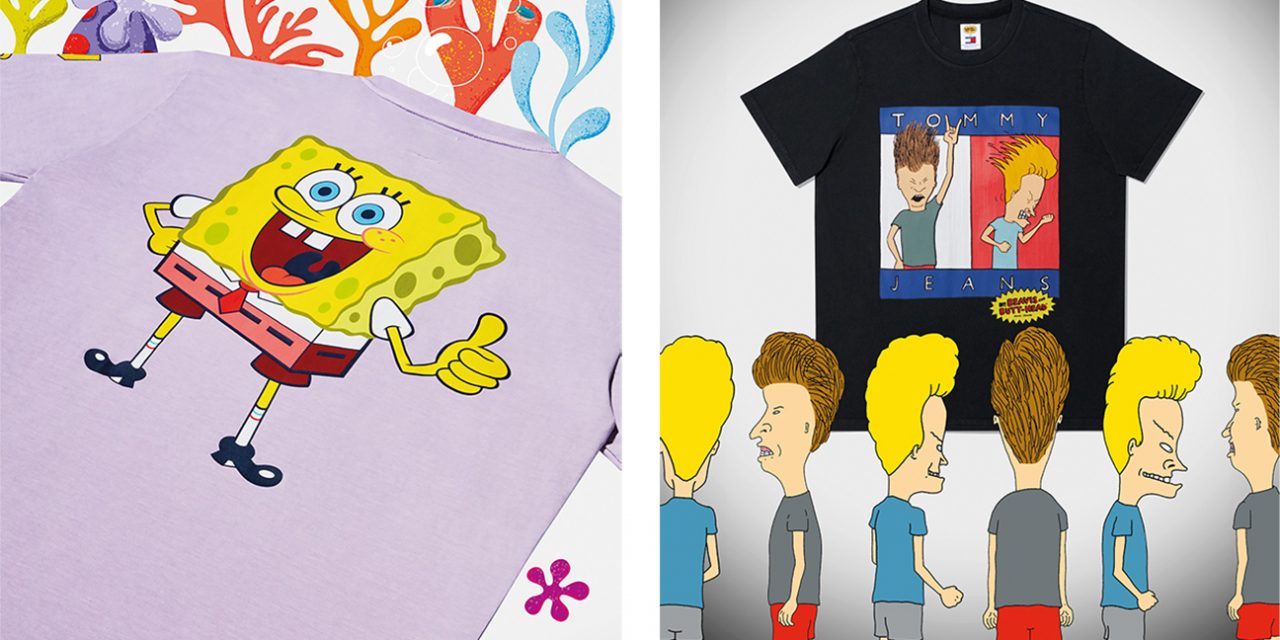 Tommy Hilfiger has announced the launch of A Blast From The Past capsule in partnership with ViacomCBS Consumer Products. Launched on June 3rd, the collection taps into Tommy Jean's long history of pop culture collaborations, featuring iconic characters and logos from Nickelodeon and MTV across a range of T-shirts, sweats, and hoodies. The unisex styles will be available across Tommy Hilfiger retail locations, on tommy.com, and through wholesale partners globally.
A Blast From The Past features a range of micro-capsules that each bring a playful streetwear vibe to the classic oversized and bold colorways Tommy Jeans fans know and love, fused with pop culture icons from the late '90s and early '00s: Product includes Tommy Jeans X Beavis and Butt-Head; Tommy Jeans X Garfield; Tommy Jeans X MTV; Tommy Jeans X Ren & Stimpy and Tommy Jeans X SpongeBob SquarePants
Each micro-capsule remixes the heritage Tommy Jeans flag in unique and surprising ways, such as weaving Beavis and Butt-Head within its red and white blocks or using it as a pattern to fill the MTV logo, adding a fresh twist on timeless favorites. The deal was brokered by WildBrain CPLG.
"There continues to be significant consumer demand, particularly among young adults, for high-end fashion collaborations that utilize retro brands and bring with them a sense of fun and nostalgia," states Matt Tobia, Senior Sales Manager at WildBrain CPLG. "This partnership between Tommy Jeans and ViacomCBS Consumer Products is perfectly positioned to meet this demand, as it combines ViacomCBS's impressive portfolio of iconic TV brands with Tommy Jeans relaxed 90s aesthetic. We also couldn't think of a better pairing for our first time teaming up with Tommy Jeans."