Catching up with Magic Light Pictures' New Marketing Director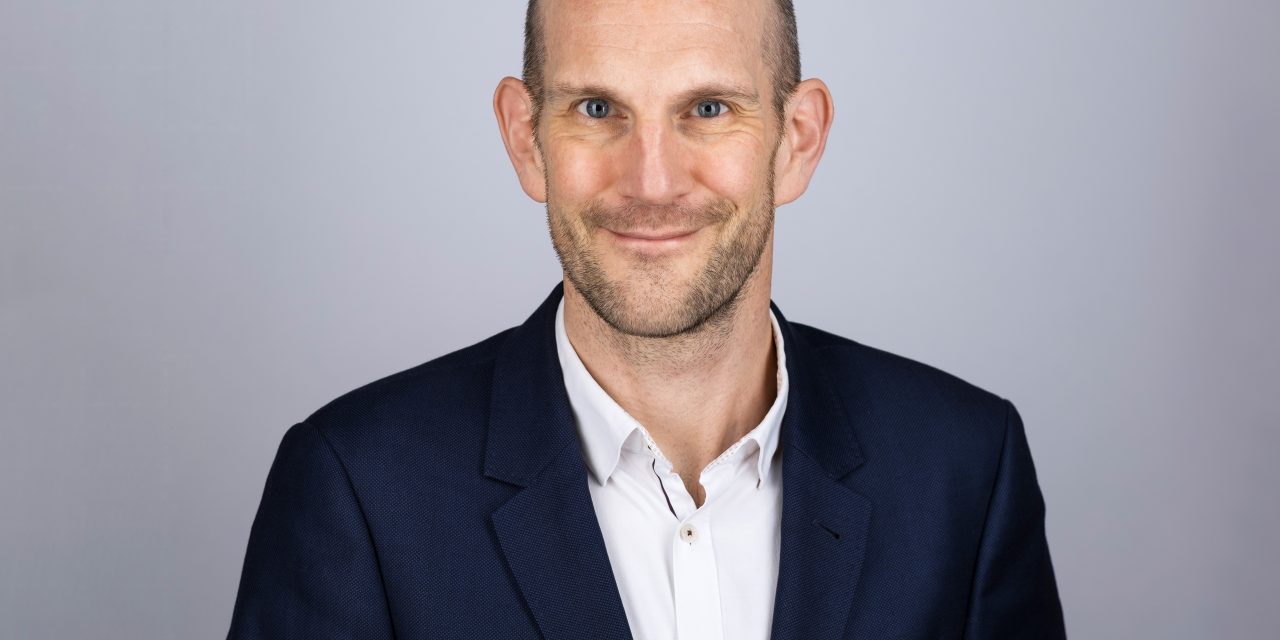 Marc Ollington talks with Total Licensing about his new role, and his experiences in the industry so far
Can you tell us a bit about your career to date?
I started off working in PR for a music publicity company during the height of Britpop, but my aim was always to work in TV. I sent letters to every TV station in the UK asking for a job but only National Geographic Channel replied, giving me a chance as an office assistant doing a barrage of menial tasks. It was a superb learning experience but really hard work! I spent time in the operations department where I saw the nuts and bolts of getting a show to air, before I got an opportunity in the marketing team.
I found out very quickly that I really loved marketing. I was never creative enough to do entirely my own thing, but I instinctively understood how to showcase someone else's work, and to sell it in the best way. Having never studied marketing formally, I went back to college in the evenings to do a post grad course. From there I eventually made my way up to running the marketing department for the UK channel.
When 21st Century Fox acquired the television part of Nat Geo I moved around the entire business. I spent some time living in Los Angeles working on shows like American Idol, before coming back to London to look after the FOX brand (which sadly recently announced its closure). We brought some premium and genre defining American dramas to the UK, before Netflix and the SVODs came along and did a similar thing. The Wire, Breaking Bad, Dexter and The Walking Dead were some of the shows we launched, on what was a really fine channel.
From 2013 to 2019 I was lucky enough to run the marketing for all 21CF channels across Europe, including Nat Geo again, and this time with Fox Sports. I worked with multiple marketing teams across the region which was a real joy. In this role I formulated the marketing strategy and vision for our channels and programmes. It was hugely rewarding though I don't now miss the constant flights and 4am starts.
After the Disney acquisition of FOX I left the company and was then fortunate enough to head up the Entertainment marketing team at Sky. We launched some very high profile series, some of which are up for BAFTAS this year (such as I Hate Suzie).
In between these roles I had consulted at Magic Light Pictures for a few months. It was a real joy. I found it to be such a wonderful and creative place, full of brilliant people. There was so much I felt marketing could do for such a modest yet forward-thinking company. When I heard they were after a senior marketing role on a full-time basis I had to put myself forward. I didn't want to work anywhere else. I was lucky enough to get the role.
Which entertainment brands have you worked on before?
National Geographic is probably the biggest and most prestigious. I was involved off and on again (mainly on) with them for nearly 20 years. The TV channel was the main element I worked on but when FOX acquired the whole business in 2015 it was brilliant to get an introduction to how licensing worked. We also worked closely with the other divisions such as the magazine (of course), maps and books. The TV channel had to exist in its own world but to keep the legacy and heritage of this hugely prestigious brand. It could be a very delicate balance such are the harsh commercial realities of television but I think we stepped on the right side of the line.
From a TV point of view, as well as FOX, FX, Baby TV and FOX sports I got to work on Sky One and Sky Atlantic in the last year. And of course I worked on some iconic programme brands too. I think the word brand is overused. Some series are just that, series. But I promoted shows like The X-Files and The Simpsons that are brands in the real sense. And we launched The Walking Dead which battled it out with Game Of Thrones for years to be the number one rated show worldwide. We sometimes won, and I like to think I helped make that show a genuine brand.
What makes you a great fit for Magic Light Pictures?
I think it's really important to be passionate about who you work for. I have to believe in what I am marketing. As much as I admire people that promote products they have little interest in I need some emotional connection. I love and adore the films Magic Light Pictures have made and their commitment to producing work of the highest quality for all the family. Their Donaldson/Scheffler specials gave me so much joy when my daughters were a little younger. As a parent it really was something you were pleased your children were watching and a cut above other things. I must have seen Stick Man over fifty times and never got bored of it. I still have a real interest now in the type of content Magic Light create, this hasn't waned as the kids have got older. I think they have someone in me who has an authentic understanding and belief in the company, their values and what they produce. I think my marketing experience can help promote both the company and their excellent work. When I watch Pip and Posy, their new preschool series that has just launched, it's obvious to me that this is an exceptional show in its field. I think I have the experience to let everyone else know this too. I am hopeful that my experience working with TV brands will pay dividends for them.
What are you excited about in this role?
The role really does offer something new for me. I have never worked on this side of the business before – I have mainly been on the channel side – and I find production, distribution and licensing fascinating. As well as bringing marketing expertise I think I can learn a lot, which you need from any new role. Our Brand Director Daryl Shute has such a wealth of knowledge about licensing, and I am really looking forward to learning from his experience. We want to keep growing Gruffalo as a brand in the UK but to also push it in Germany where it has so much potential. Other international territories also offer so many possibilities, as does the opportunity to build Pip and Posy, and launch new titles and properties. The thing that maybe excites me the most though is where we can take Magic Light Pictures, and how we develop it and nurture it as a brand in itself. It's an amazing company and one that is going to do so much more. I want you to hear about it, along with all the industry and also consumers too.