Thunderbird Distribution sends Mittens & Pants to the U.S. with NBCU's Peacock on board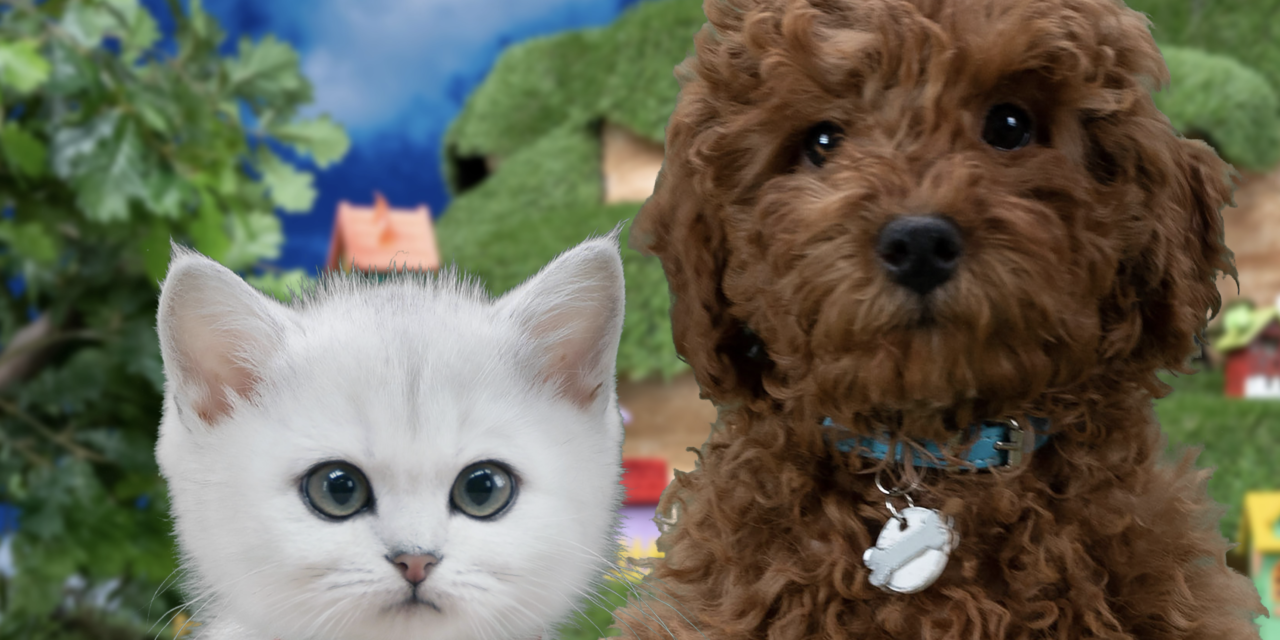 Thunderbird Distribution, a division of Thunderbird Entertainment Group announces that adorable animal-centric preschool series Mittens & Pants has been adopted by several U.S. streaming platforms.
NBCU streamer Peacock is taking Season 1 (39 x 7 minutes) of Mittens & Pants for the U.S. market and plans to launch the series in calendar Q1, 2024.
Additionally, dedicated children's free ad-supported video services HappyKids (Future Today), Kidoodle.TV, the global home of Safe Streaming™, and Common Sense Media-owned Sensical are bringing the series' first season to their U.S. viewers over the coming months. HappyKids is set to launch Mittens & Pants on its U.S. service on Friday, November 17, while Kidoodle.TV is launching the series on both its AVOD and FAST services in the States on Thursday, November 30.
Mittens the kitten and Pants the puppy are best friends that live in the all-animal town of Kibble Corners — each day is a new adventure for these unlikely best friends. The series debuted in February 2023 on commissioning broadcasters CBC Kids (Canada) and Sky Kids (UK), and the first season has since been picked up by France TV, Warner Bros. Discovery's Cartoonito and Boomerang channels (Australia, New Zealand, Southeast Asia, Hong Kong and Taiwan), Hop! Channel (Israel) and DR Denmark. A second season was quickly greenlit and debuted on CBC Kids and streamer CBC Gem in July.
"Launching into the U.S. market is an amazing next step for this live-action series that features real animals," said Richard Goldsmith, Thunderbird President of Global Distribution & Consumer Products. "We are delighted that preschoolers and their families all over the U.S. will soon be able to watch the funny and inspiring stories of Mittens and Pants, and their friends, on these great family-friendly platforms."
"Our aim at Kidoodle.TV is to bring the best-in-class content available to our audience and Mittens & Pants is a great reflection of that promise. Additionally, with the great alignment of our relationship with Thunderbird, we are looking forward to seeing this brand's growth," commented Brenda Bisner, CCO at A Parent Media Co. Inc. (owner of Kidoodle.TV).
"We are excited to be bringing this entertaining show to our HappyKids audience," said David Di Lorenzo, SVP of Kids & Family, Future Today. "The uniqueness of the live-action animal characters Mittens and Pants are sure to be a hit with kids and their families."
"We are thrilled and humbled that Mittens & Pants is being so well-received around the world," said series creator and CEO of Windy Isle Entertainment, Phil McCordic. "We are overjoyed to be working with such amazing partners and can't wait to launch in the U.S. market."
The series is produced by Toronto-based Windy Isle Entertainment, with the participation of the Canada Media Fund and the assistance of Ontario Creates and the Canadian Film or Video Production Tax Credit, and with the financial participation of the Shaw Rocket Fund.
See more Mittens & Pants on TikTok, Instagram and Facebook via @mittensandpantstv and at @mittensandpantsofficial on YouTube.