Genius Brands & Archie Comics Partner for Stan Lee Universe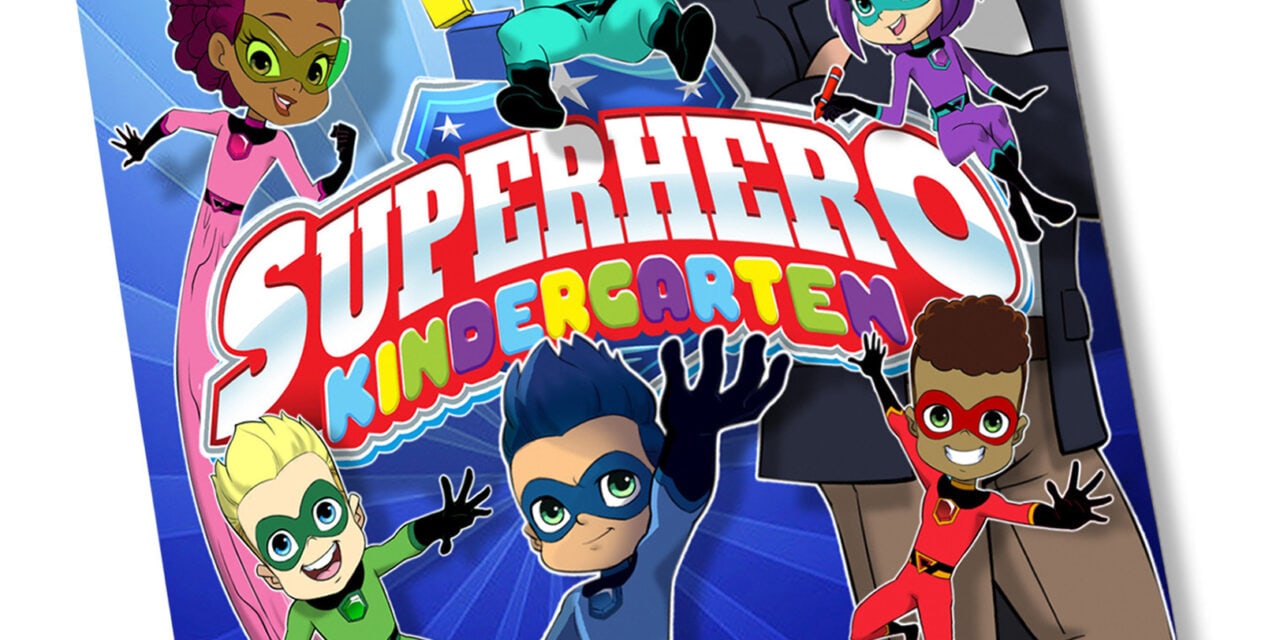 Following the recently announced Stan Lee Universe, Genius Brands International has entered into a ground-breaking comic book publishing agreement with Archie Comics (Archie, Betty & Veronica, Sabrina, Josie and the Pussycats, and more), to publish comic books/graphic novels based on the never-before-exploited IP of Stan Lee Universe.  
"It is only fitting that the comic book roots of Stan Lee, which began with Marvel, give birth to the next generation of great Stan Lee properties. I have long felt that the greatest Stan Lee characters and stories have yet to be told, and the next Marvel has yet to be built. That is Stan Lee Universe," said Genius Brands CEO and Chairman, Andy Heyward. "Archie Comics are everywhere. You can't go to a supermarket checkout stand and not see them, and soon that will be the same with Stan Lee Universe. Under the leadership of Jon Goldwater, shows like Riverdale and The Chilling Adventures of Sabrina have become huge hits. Jon understands better than anyone the unique value of Stan Lee and his ideas. There is no better publishing partner than Archie to bring Stan Lee Universe comics to market."
The initial property slated for publication as a comic book in partnership with Archie will be Superhero Kindergarten.
"I had the great pleasure of knowing Stan Lee and understanding his genius," said Archie Comics CEO/Publisher Jon Goldwater. "Getting the chance to partner with Andy and Genius Brands to introduce an entire universe of Stan Lee ideas to the comic book and graphic novel marketplace is an opportunity we can't pass up."
Concurrent with the announcement of the Archie Comics publishing deal, Genius Brands is proud to announce that Michael E. Uslan will bring his decades of experience and expertise to advise and help mine the great IP in the Stan Lee Universe to build ongoing global branded franchises. The treasure chest of post-Marvel Stan Lee IP will be guided by Uslan, whose input will cover all film and TV development and production under the banner.
Uslan, who works with his son, David Uslan, is best known as the Originator and Executive Producer of the Batman movie series, starting with Tim Burton's 1989 film, continuing through Christopher Nolan's The Dark Knight Trilogy, Todd Phillips's JOKER, and the upcoming The Batman in 2021. He also served as Executive Producer of Warner Bros. The Lego Movie (2014) and The Lego Movie 2: The Second Part (2019).
"Michael is the foremost expert today in comic book IP. Period. He is the only person we ever considered to guide us through the process of building franchises under the banner of his idol, mentor, and friend, Stan Lee," said Heyward. "He was a close friend of Stan, and there is nobody more qualified to guide this creatively forward. Michael has stewarded some of the biggest and most successful hits from comic books through film, TV, and merchandising."
Michael Uslan stated, "In my world, there is no bigger honor than to be entrusted to carry the mantle of Stan Lee forward. This is taking the Olympic torch on the final leg up Mt. Olympus. We look forward to bringing the most talented writers and artists in our field to the next generation of Stan Lee creations."
Stan Lee Universe, a joint venture between Genius Brands and Stan Lee's POW! Entertainment, managed by Genius, owns the worldwide rights.