Through the Woods shorts from Fred Rogers Productions to Air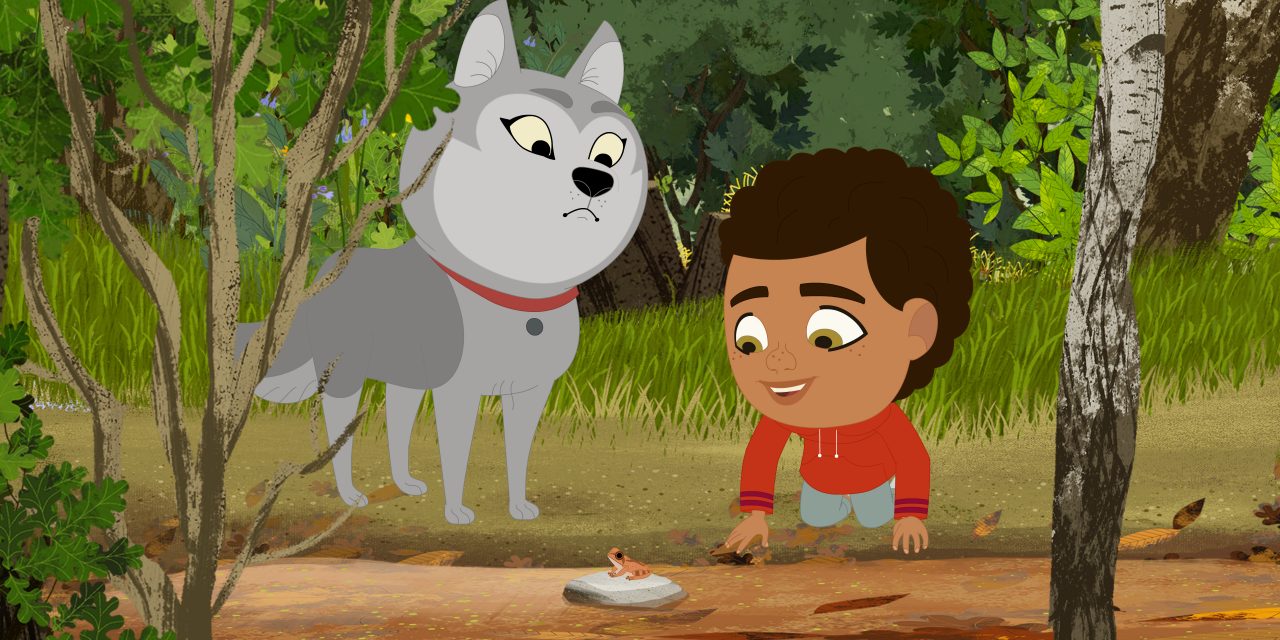 Through the Woods shorts from Fred Rogers Productions will start airing after episodes of Donkey Hodie on PBS KIDS – with a different short entering the rotation every weekday from June 4-17. Then, starting in July, a combination of Through the Woods and Elinor Wonders Why shorts will follow Donkey Hodie episodes. 
The Emmy-winning Through the Woods focuses on the adventures of Rider and his dog, Wolfie, as they explore the "nearby nature" that curious kids everywhere can relate to: spider webs, a bunny's nest, fireflies, and more. In creating the 3-minute animated shorts, the team at Fred Rogers Productions felt that it was important to model the neighborhood and ecosystem on a real place – Pittsburgh! – and to showcase animals and plants that local kids can find in their own backyard (as well as encourage young viewers everywhere to explore their backyard). Fred Rogers Productions worked with a consultant from the Pittsburgh Parks Conservancy to make sure that all flora and fauna in the shorts are seasonal and authentic to the Pittsburgh area. In addition, the production team intentionally used very little music in the shorts so that environmental and nature sounds could come through clearly.