THQ Nordic and MGM to bring Are You Smarter Than A 5th Grader to Gaming Platforms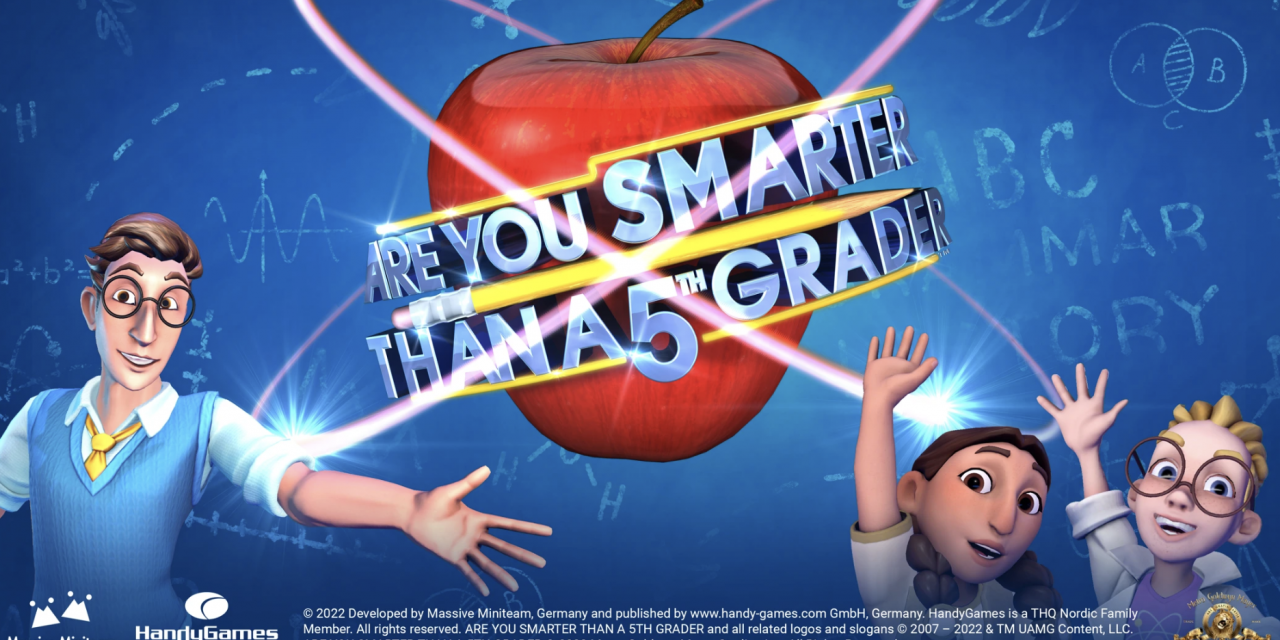 THQ Nordic and MGM have announced plans to bring the classic Are You Smarter Than A 5th Grader? franchise to Nintendo® Switch, PS4™, PS5, Xbox One, Xbox Series X|S, as well as PC later this year. The game is in development with THQ Nordic-owned studio Handy Games. Developed by Massive Miniteam, the game will be published by THQ Nordic subsidiary HandyGames. The original Are You Smarter Than A 5th Grader? game show ran for five successful seasons on FOX Primetime and averaged 20 million viewers a week in its first season. That success was accompanied by 300 original episodes for syndication. The format remains incredibly relevant today, having been produced in more than 70 countries around the world, and enjoying success across multiple platforms including a YouTube channel and Podcast. 
"The Are You Smarter Than A 5thGrader? franchise is truly timeless and ideal for players of all ages to come together and show what they know," said Robert Marick, EVP Global Consumer Products, MGM. "Working with THQ Nordic and HandyGames on the upcoming video game, we are looking forward to providing fans of the franchise with a new way to enjoy the quiz show and test their knowledge."
Are You Smarter Than A 5th Grader? for Nintendo® Switch, PS4™, PS5, Xbox One, Xbox Series X|S, and PC is an engaging and humorous quiz game based on the popular quiz show TV franchise. Multiple-choice questions, true-or-false challenges, and minigames will test your proficiency in more than 24 different subjects. Faced with a tough question, you can always rely on your classmates for help! More than 6,800 questions on topics like animal sciences, vocabulary, math, and more are delivered by a diverse, fully voiced, and animated cast of characters. Beat each challenge alone or together with family and friends in exciting couch co-op multiplayer gameplay to prove that you are, in fact, smarter than a 5th Grader!
"With so many kids learning from home and so many of these gaming systems in homes worldwide, the time could not be better to revitalize Are You Smarter Than A 5thGrader? in the videogame space," said Adrienne Lauer, Business Development – Americas, THQ Nordic. "The development team at Massive Miniteam has done a beautiful job of creating a game show studio environment and building out an experience featuring 8-player couch co-op multiplayer."