The Smurfs working with the Polish Pharmaceutical industry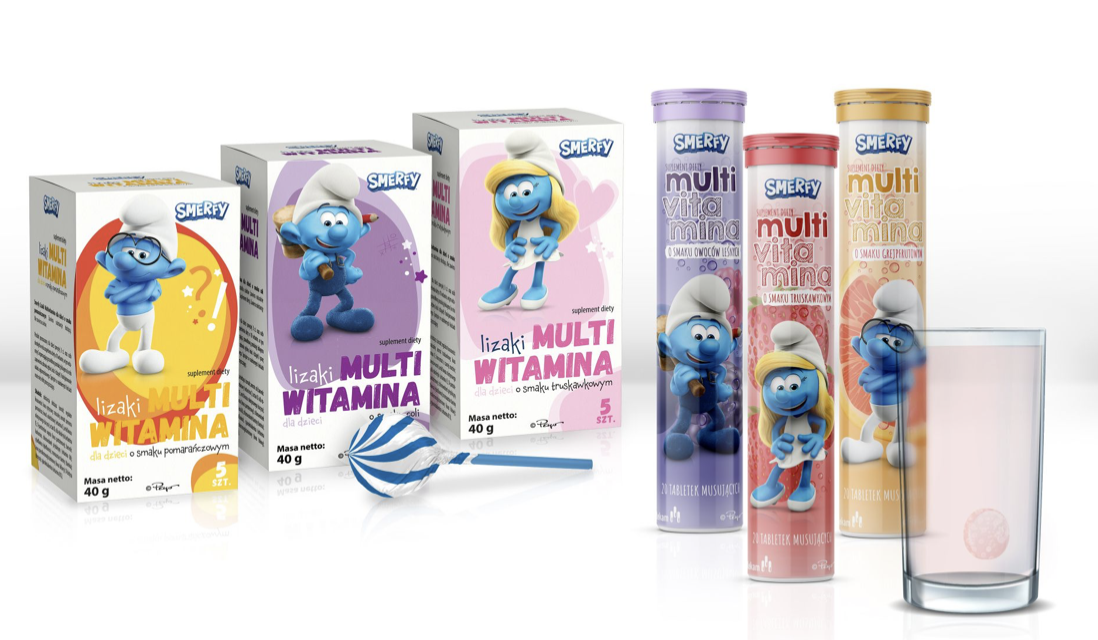 LEK-AM, the biggest pharmaceutical company in Poland, has launched this month a collection of their most important products featuring The Smurfs. This launch is the result of a deal with DeAPlaneta Entertainment, managers of The Smurfs licensing rights in Poland.
LEK-AM is a Polish pharmaceutical company that has been present on the market for over 23 years. The rich portfolio of the company consists of about 80 products: prescription drugs (RX), OTC drugs, food supplements, medical products that have been in line with the standards and trends in the field of health protection and improving the quality of life of patients at every age.
The agreement with DeAPlaneta Entertainment has allowed LEK-AM to expand its portfolio of children's products with food supplements under one of the most iconic of licenses – The Smurfs. LEK-AM has produced and distributed a range of branded food and pharmaceutical products featuring these classic funny characters with an over fifty-year history, and hopes that the high quality of its food supplements in the form of multivitamin effervescent tablets and multivitamin sugar-free lollipops will meet the expectations of children from 3 years of age.
The Smurfs collection is already available in the Jeronimo Martins retail chain – the biggest Polish retailer, and in smaller stores from July. The Smurfs is a historic brandbased on the characters and the universe created by Belgian cartoonist Peyo in 1958, and now more present than ever thanks to new films and series: from hits combining live action and animation such as The Smurfs (2011) or The Smurfs 2(2013), CGI features like Smurfs: The Lost Village (2017) and the latest The Smurfs CGI series for 5-12 year olds (2021+) broadcast on Nickelodeon.