2023 Toy of the Year Awards Debut Six New Categories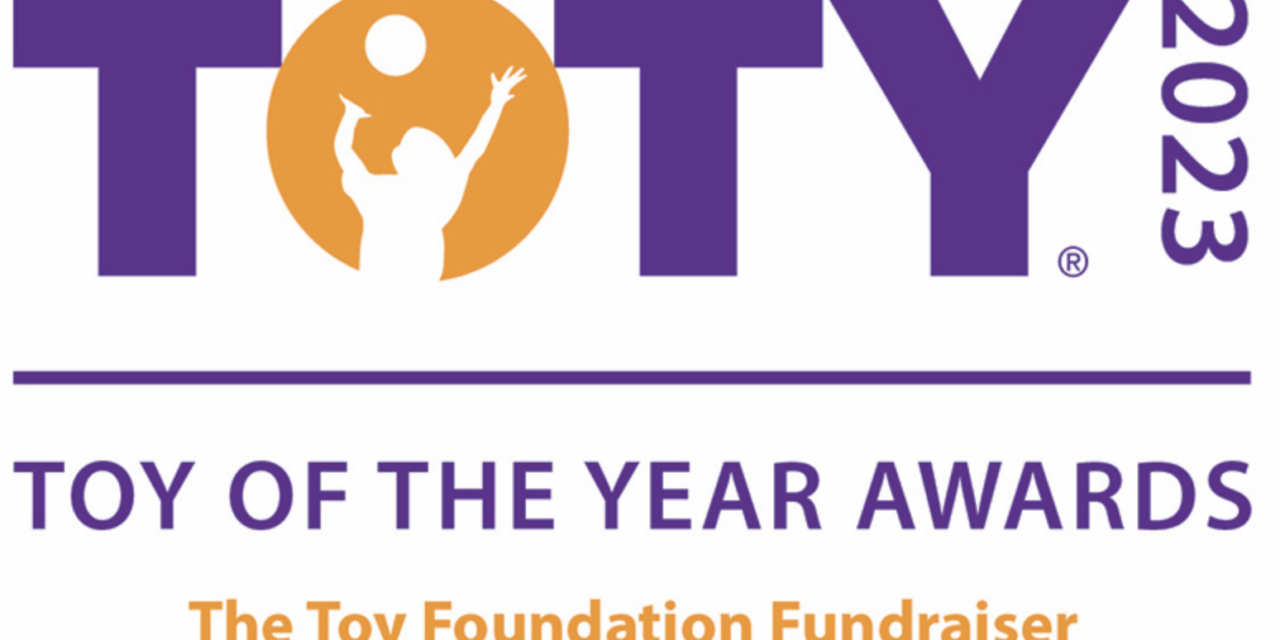 The 24th edition of The Toy Foundation's Toy of the Year (TOTY) Awards, taking place 29th September at Cipriani 42nd Street in New York City, will feature six new people- and campaign-based award categories for the first time.
In addition to submitting their top products and properties across 17 categories of play, toy companies will have the opportunity to submit the achievements of an exceptional team member or outcomes of an initiative with four new categories focused on people and two new categories focused on campaigns. The new categories are as follows:
Campaign-Focused Categories
Marketing Campaign of the Year (recognising the best marketing campaign that captured the attention of its target audience and generated sales)
Corporate Social Responsibility Campaign of the Year (recognising a program that demonstrates a commitment to corporate social responsibility, either through charitable causes, environmental sustainability, or fostering DEI within the toy industry)
People-Focused Categories
Champion of Sustainability (recognising an individual who has made outstanding environmentally-friendly programmes and contributions to create a better future for the toy industry)
Champion of Diversity & Inclusion (recognising an individual who has shown a strong commitment to creating a more inclusive and equitable industry)
Packaging Designer of the Year (recognising an individual who has demonstrated exceptional creativity in designing packaging for toys)
PR/Marketer of the Year (recognising an individual who has achieved outstanding results in promoting toys to consumers)
Adrienne Appell, Executive Vice President of Marketing Communications at The Toy Association, comments: "The six new TOTY categories add extra elements of excitement and anticipation for the prestigious event, demonstrating a commitment to recognising the exceptional individuals and initiatives that play a vital role in driving growth and innovation.
"We look forward to celebrating the outstanding achievements of all nominees and winners at the TOTY Awards."
Nominations for the 2023 awards program open Tuesday 30th May, giving toy companies, inventors, and other industry representatives an opportunity to call themselves the 'best of the best'. More information about the nomination criteria and details about submitting a nomination for the TOTY Awards will be available soon.
The TOTY Awards celebrate the creativity and philanthropy of the toy community and are The Toy Foundation's premier fundraising event for which all proceeds, including nomination fees, support the Foundation's impactful work to deliver the extraordinary benefits of play to children in need. The TOTY event on Friday 29thSeptember will kick off the global toy industry's much-anticipated week at New York Toy Fair (Saturday 30th September to Tuesday 3rd October at the Javits Center).
To reserve tickets or discuss sponsorship opportunities, contact The Toy Foundation team. For award nomination inquiries, contact toty@toyfoundation.org.
To learn more about The Toy Foundation, visit ToyFoundation.org.