The Sandbox and Banijay bring Peaky Blinders and Black Mirror to the virtual realm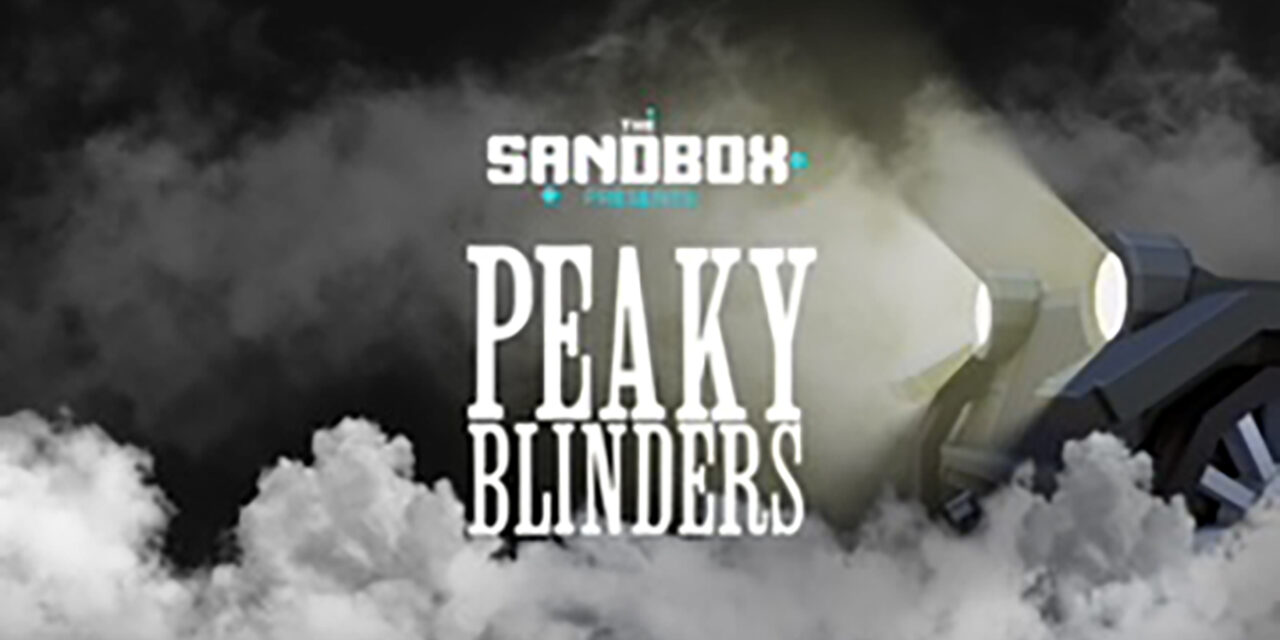 The Sandbox, a leading decentralized virtual world and a subsidiary of Animoca Brands, today announced a partnership with Banijay Brands to create metaverse spinoffs of the critically acclaimed television series Peaky Blinders and Black Mirror.
The Peaky Blinders experience will immerse users in the series' universe with a fresh perspective. They'll traverse the lines of loyalty, ambition, courage, and survival that the series has been loved for. Developing over multiple seasons, each will add a new layer to the themes of deceit, destruction, power, and salvation that the Peaky Blinders universe encompasses. Features will include fetch quests, secret routes, exploration, and community fan gatherings.
"The Peaky Blinders entrance into The Sandbox offers fans and users the chance to become characters in the world they love," said Sebastien Borget, COO and Co-Founder of The Sandbox. "Becoming a member of the Peaky Blinders in this way is something fans have never been able to experience before, and we're incredibly excited to offer it through The Sandbox for everyone."
The Sandbox's Black Mirror experiences will allow fans to become different characters and become immersed in a universe inspired by the series. Each experience is based on a main theme or character from an iconic Black Mirror episode, where users will be able to unlock exciting areas, make new connections, and explore the Black Mirror world on a deeper level. Black Mirror's integration into The Sandbox will include a full range of NFTs and avatars.
"Black Mirror has become a cult classic in the pop culture landscape with its creative storylines and jaw-dropping endings," said Sebastien Borget, COO and Co-Founder of The Sandbox. "The futuristic settings and nod to innovative technology make this partnership exciting as we move closer to a future where these imaginary technologies become a reality".
Lex Scott, Commercial Director, Gaming & Gambling at Banijay Brands says: "Peaky Blinders and Black Mirror have cultivated extremely passionate, global audiences, that want to engage with the brands in fresh and exciting ways. Both series inhabit such visually complex and layered worlds, and we can't wait for fans to explore these further through The Sandbox."
Banijay Brands, the brand and commercial division of media and entertainment powerhouse Banijay, represents a range of global ancillary rights for the Peaky Blinders and Black Mirror brands, and both series are distributed by Banijay Rights.
The multi-award-winning Peaky Blinders was created and written by Steven Knight (SAS Rogue Heroes, Taboo, See, Great Expectations). It is produced and owned by Caryn Mandabach Productions and co-produced with Banijay's Tiger Aspect Productions.
Created by Charlie Brooker and Annabel Jones, the critically acclaimed dystopian drama, Black Mirror, taps into our collective unease with the modern world. Each stand-alone episode is a sharp, suspenseful tale exploring themes of contemporary techno-paranoia.
Part virtual real estate, part amusement park, The Sandbox fully embraces the idea of the metaverse as a continuous shared digital space where worlds and heroes collide to make magic. Over 400 partners have joined The Sandbox, including Warner Music Group, Ubisoft, The Rabbids, Cut the Rope, Gucci Vault, The Walking Dead, Invincible, Snoop Dogg, Adidas, Deadmau5, Steve Aoki, SM Entertainment, The Smurfs, Care Bears, and Atari, all following The Sandbox team's vision of empowering users to create their own experiences using both original and well-known characters and worlds.