The Ripple Effect – No one is Too Small to make a Big Difference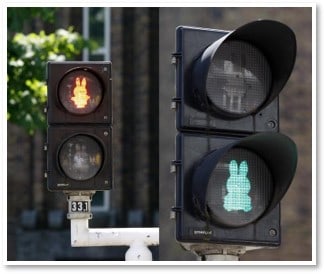 by Mark Teunissen, Mercis

In times like these we sometimes feel overwhelmed by the magnitude of the situation, but it is important to remember that most big things originated from acting on small ideas. We continuously feel the importance to consider our role in society and how we can contribute meaningfully to the needs of the world we all live in from our own little corner of the globe.

No one could have envisaged that Dick Bruna's daily incremental steps to create the perfect form – with respect for art and the world of a child – would eventually grow into a timeless icon recognized the world over!

We just like to share a few of these ideas that started small but continue to grow.

In 2008 we became aware of the importance to teach children from the youngest age possible about traffic safety – an issue anywhere around the world – and created the program 'learn in traffic' (Dutch; leer in het verkeer). The objective was to make children aware of the basic behavior and awareness rules when participating in traffic. Play materials for the classroom and home where developed to simulate and educate children in a safe environment. The initial success prompted the development of more educational tools and recognizable road side features as studies showed that Dick Bruna's pictogram style illustrations instantly slowed down vehicles, improving the safety in high risk areas. More then ever now with children returning back to school after the lock-down new initiatives are being rolled out to further improve children's awareness about traffic and the world around them.

The exercise certificate, introduced in 2014, was based on an idea to create a fun program for the youngest of children. Barely walking, this group is often overlooked, yet studies showed that a good motor skill foundation strongly influences the physical and mental health in a later stage. This initiative was picked up by the national gymnastics association and grew into a full-fledged certified program offered through over 500 locations. Under the slogan 'a base for the rest of your life' it provides play tools to improve balance, concentration, confidence, sense of rhythm and flexibility. It is furthermore supported by famous sports people such as Olympic and World Champion Epke Zonderland (The Flying Dutchman).

Over the last decades Miffy has always supported child causes through partners such as Unicef, World Vision but also the Princess Maxima Centre (pediatric oncology). In 2020 she started as ambassador for Sikkelcel disease which affects over 30 million people globally from birth.

In these challenging times we are seeing the creative spirit of people around the world on display and do want to be part of this fabric our societies are built on. Through our on-going support for child related causes we hope to make a difference.
In these unprecedented times people do enjoy more time with their families and we offer some ideas and tools via amongst others social media to stimulate the imagination and spend quality time with their children.

It obviously feels like a drop in the ocean but by taking care of our specialized niche trust that the incremental effect will contribute meaningfully in people's lives.

More on:
Sikkelcel; https://hetsikkelcelfonds.nl/
Exercise certificate; https://dutchgymnastics.nl/beweegdiploma/miffymoves
Leer in het verkeer ; https://leerinhetverkeer.nl/
Miffy: www.miffy.com
Information: info@mercis.nl