What is the future of Film & Merchandise?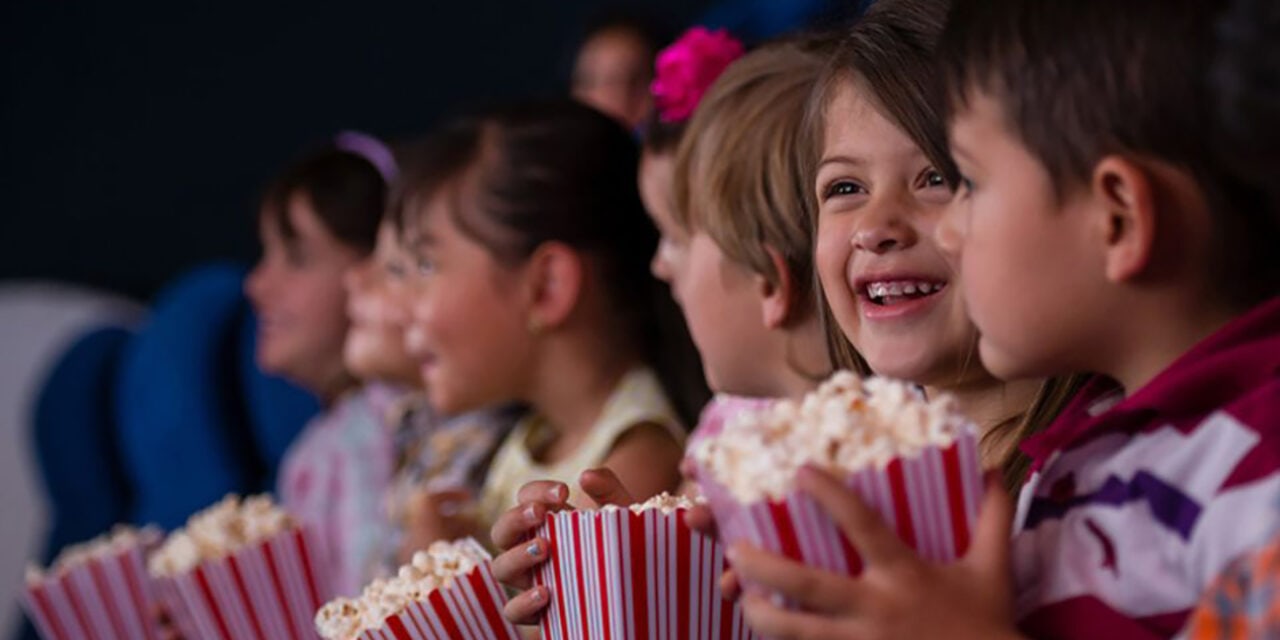 Kids Insights, the global leader in kids' market intelligence, survey more than 4,000 children every week, across 5 continents and 11 countries, and more than 200,000 children a year.
The impact of Coronavirus has been felt all over the globe and during this pandemic, whilst many countries have been on lockdown, there have been a number of changes in the way kids have consumed and engaged with various forms of media, contorting and evolving their ecosystem even further.
When looking at films specifically, lockdown saw the first major release of a film title via digital channels, landing directly onto the screens of UK households, rather than first premiering in the cinema. The film 'Trolls: World Tour', released in April 2020 by Universal studios, as a result, unexpectedly became an experiment in a debate around how movies are distributed. Perhaps this film release will shape the direction in which films are premiered in the future?
Though facing less competition for views, our data shows the title performed well, with 1 in 10 kids watching the film since its release. We can see that preference for the film skews slightly towards girls (57%) and is most popular with those between the ages of 3-13. This demonstrates that this pioneering film title, managed to reach a broad audience. Following the successful delivery of the Dreamworks animation, the industry is now waiting to see whether other studios, beyond Universal will adapt the way they release their films in the long term.
In the 12 months prior to lockdown, a large proportion of kids (77%) said they went to the cinema on a monthly basis, with whole families enjoying the affordable experience and day out; this equates to more than 9.6 million kids visiting the cinema in April 2019. If more studios release film directly to VOD, studios will need to innovate in order to recreate the experience at home. For instance, our data shows that 29% of preschoolers (3-5) and kids (6-9) purchase toys related to their favourite film, and a further 21% purchase magazines and 11% stickers. There could be an opportunity to package these, along with other items such as popcorn, and deliver them to enhance the at-home experience.
The impact of lockdown has meant that kids have been able to spend more time with on-screen content, allowing for more opportunities to develop brand affinity even amongst the youngest of audiences, increasing their desire and likelihood of purchasing related licensed products in the future. Looking beyond film to TV, YouTubers, video games, and sports, the favoured product categories vary by media. Toys are the most popular products bought in relation to favourite TV shows (22%), while sports teams are more likely to influence licensed clothing purchases (20%), and YouTubers have the greatest influence on video games (15%).
Despite the lockdown, we have witnessed an increase of licensed product purchases by 10% in April 2020 compared to April 2019, from 56% to 66%. While some in the industry fear going straight to VOD will reduce the number of opportunities for hype to build around a particular film, 'Trolls: World Tour still ranked' as the most anticipated film for 3-9s in April, indicating the digital release had little impact on hype. Also supporting the idea of films bypassing theatrical releases, purchases of film related DVDs increased by 17% from March to May (until May 28th), an impressive performance given lockdown. Analysing the performance of 'Trolls: World Tour' and licensed DVDs during this time, other film studios may follow suit and experiment with their own releases. It will be interesting to watch this space and look at how licensing and merchandise may develop off the back of this new way to premiere.
Our real-time data and insights are designed to provide the most dynamic and comprehensive view of the kid's ecosystem and how it continues to evolve, and what that means for brand owners, licensees and retails to ensure that their investments in advertising, content, licensing, marketing, product development and ultimately sales are optimised.
It will be interesting to see if advertising in film & merchandise will return to what they once were or if we will see more influencers as well as many retailers shifting from film related merchandise to game related merchandise as the video games industry continues to grow during this time.
If you would like to download our complimentary report & get access to the demo version of the award-winning portal, visit kidsinsights.com/totallicensing