The emoji Company Teams with Burger King France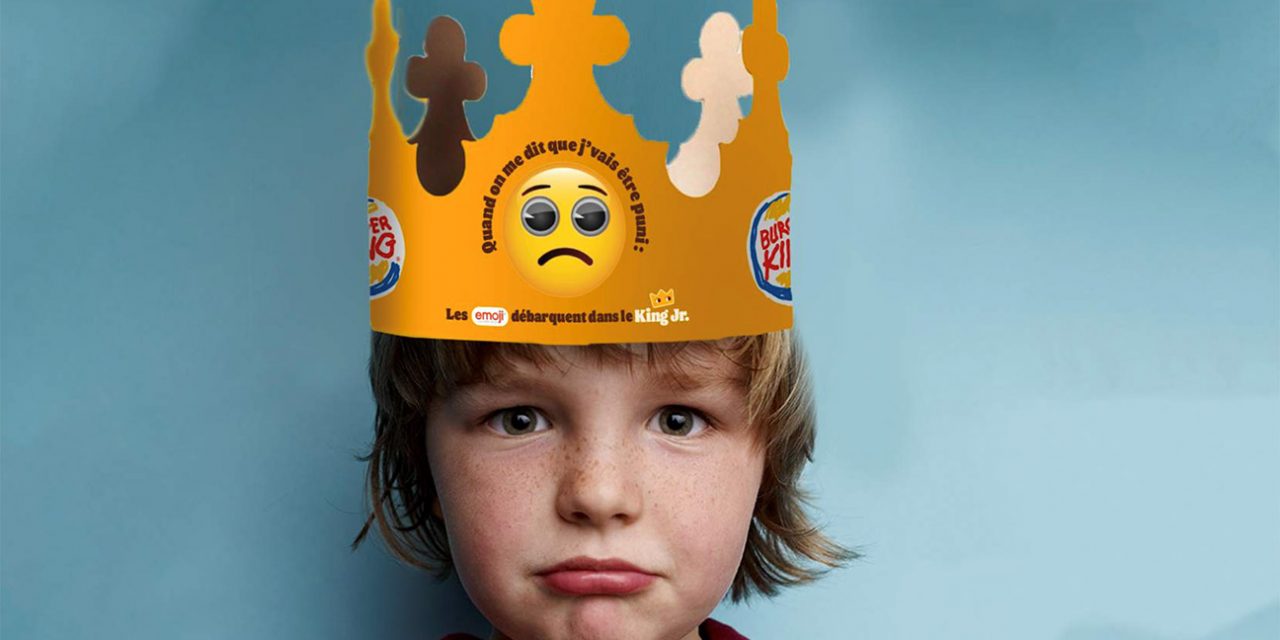 emoji® – The Iconic Brand has partnered with Burger King France for a giveaway sticker book initiative at participating restaurants, the premiums are available while supplies last.
Kids will now be able to get the most popular emoji® brand icons within the sticker books, including a selection of the best-loved emoji® brand designs.
The promotion includes 8 sticker books with themes such as: Wildlife and Nature, Travel and Adventure, Food and Drink, Pets and animals, Monsters and Fantasy, Sports and Leisure and Music and games.
The emoji® brand sticker book range has been made especially for Burger King, The King Jr. combining fun and entertainment. Kids are able to collect the stickers book, play and learn.
They will also be able to choose the "Mini King Fusion" emoji® in the kids meal from the 12th of July and get one of 4 candy favourite emoji® brand designs for their soft serve such as: unicorn, rabbit, face with sunglasses and face with heart eyes at participating restaurants.
The campaign will also be promoted in social media. Select locations will delight young guests with in-store POP materials such as hangers, placemats, paper crowns, table decals, stickers for an emoji® brand icon hunt; when children find the sticker within the store, they can go to the counter and get 25cl drinks, King Bio fruits (melon), King cornet (Ice- cream) or Cola candies for free in exchange, while supplies last.
The promotion is available at Burger king restaurants throughout France from July 5th to August 29th.
"We are honoured to run this nationwide promotion with Burger King that has been our partner for many years and we are thrilled to work with them again." added Marco Huesges, CEO and founder of The emoji Company.