Teletubbies Get Ready to Rave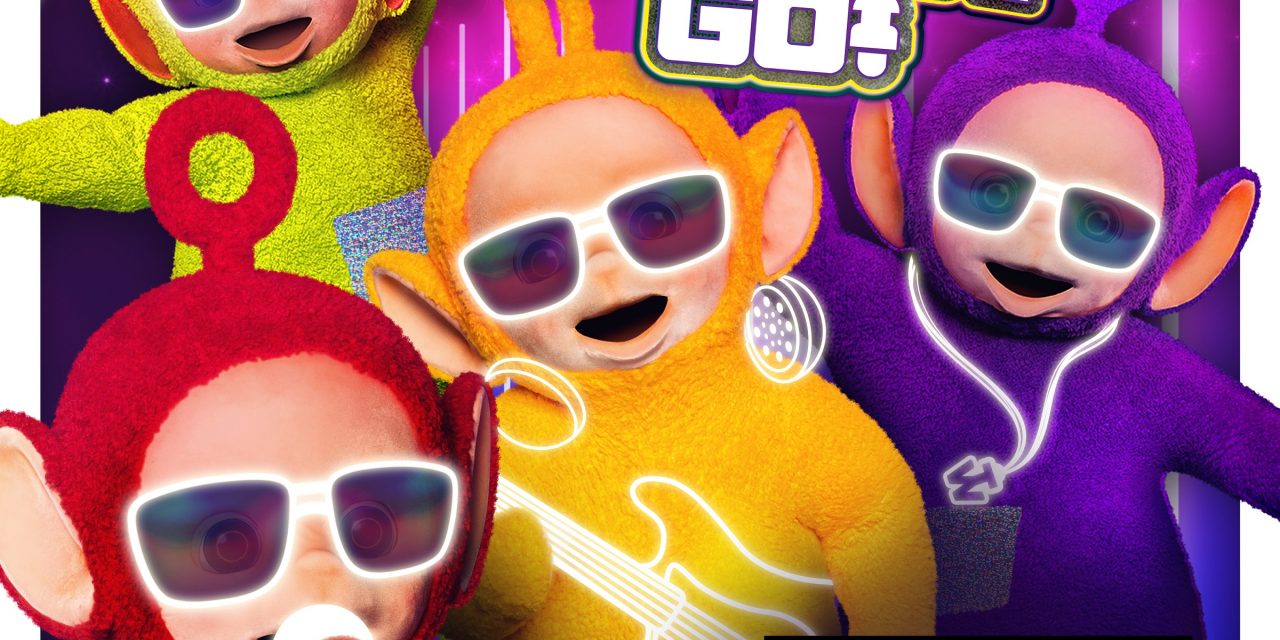 WildBrain has announced it is launching brand-new original Teletubbies music content this Fall consisting of ten digital-first music videos and a full-length album titled Ready, Steady, Go!. Targeted at preschool audiences, the album is the first music release from the Teletubbies in over twenty years and is part of a multi-tiered franchise relaunch from WildBrain leading into the Teletubbies' 25th anniversary in 2022. The new videos and music tracks were created and produced by WildBrain Spark, the company's premium kids' and family AVOD network and digital studios.
The first four videos – "Ready, Steady, Go!", "Peek-A-Boo", "Silly Things" and "Explorer" – premiered in September on the official WildBrain Teletubbies Channel on YouTube. An additional video drops each Saturday until November 20. The audience-led digital launch strategy utilizes WildBrain Spark's unique approach to content creation, leveraging its deep understanding of how audiences consume content to inform storytelling, and ensuring the premium animated and live action content is optimized for digital platforms.
With global distribution by Universal Music Canada and Virgin Music Label & Artist Services, the full Ready, Steady, Go! album drops on digital music streaming platforms worldwide on October 15 and will also be available on CD. Created for kids and parents to enjoy together, Ready, Steady, Go! is filled with fun songs influenced by contemporary pop and dance music – all with a playful Teletubbies twist.
To support the music videos and album launch, WildBrain is executing an extensive global marketing, PR and social media campaign that incorporates the playfulness and fun that the Teletubbies are universally known for, as well as some other recognizable faces, including UK celebrity and singer Peter Andre filling the role of the Teletubbies band manager for their return. The Teletubbies have embarked on an international tour to promote the content, with broadcast appearances in the US and UK, and WildBrain will also be partnering with global influencers during the launch period and hosting music-themed events for families in the US and UK into 2022.
Michael Riley, Chief Brands Officer at WildBrain, said: "As we gear up to celebrate the Teletubbies' 25th anniversary in 2022, we thought there's no better way to kick-start the party than with brand new original music. With music and dance being a leading genre for kids' entertainment on YouTube, the videos and album bring loads of fun, positivity and catchy tunes encouraging everyone to get up and move. It's shaping up to be a hugely exciting launch and we can't wait to see fans enjoying this new music around the world."
As well as recording a new album, the Teletubbies have been busy recently delighting fans with a satirical OK! Magazine break-up exposé, a Pride Month charity fashion collection, a "TubbyCoin" cryptocurrency April Fools prank and a surprise New York Fashion Week take-over by Tinky Winky.