Novel Teams with Rubes for Horrid Henry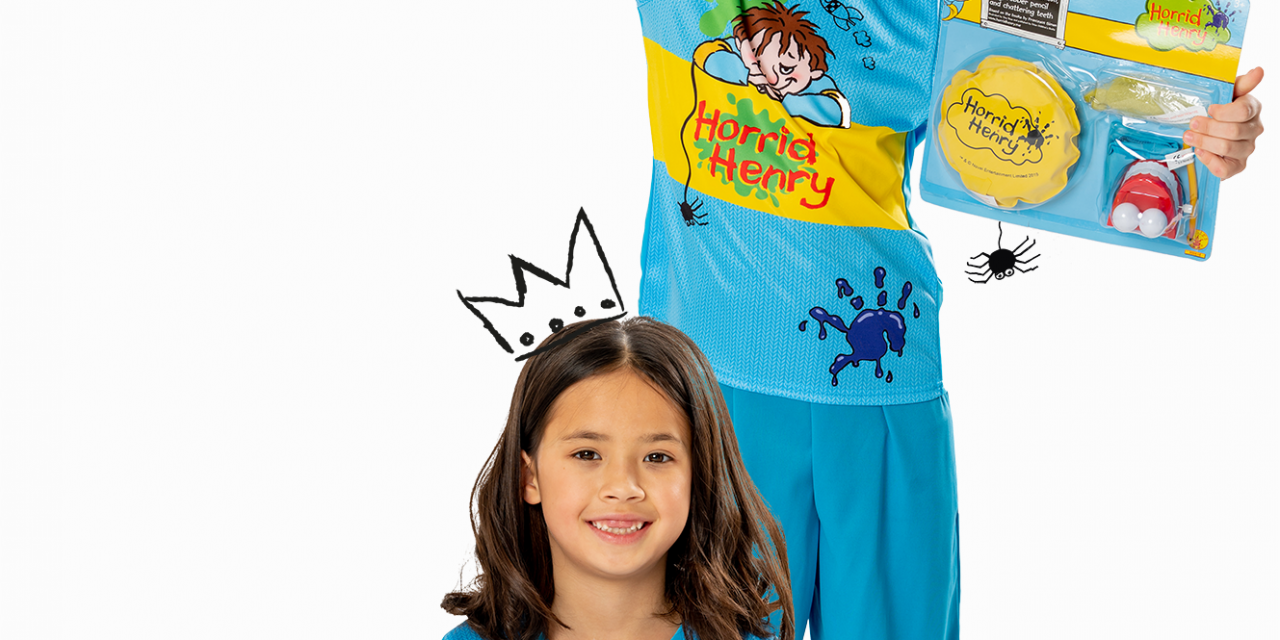 Novel Entertainment has announced it is teaming up with Rubies Masquerade UK for a new Horrid Henry promotional activity alongside the dress-up costume for the brand. 
Launching during the week of World Book Day (3rd March), for which Rubies is an official corporate partner, the initiative will see an exclusive offer for 250 fans to receive a free copy of a specially created comic-style book entitled Horrid Henry's Vile Vacation when they purchase a Horrid Henry dress-up costume through one of Rubies official retail partners. The offer will be supported on both Rubies and Novel Entertainment's Horrid Henry official social media channels.
The book is based on the popular TV episode of the same name, written by Novel Entertainment's Co-Founder and Creative Director, Lucinda Whiteley, and follows Henry on the trip of a lifetime, even though it isn't quite what he was expecting.
Under Novel Entertainment's long-term deal with Rubies, the Horrid Henry costume is available in children's sizes, whilst there is also 'Bag of Tricks' available, featuring essentials for every budding prankster and Horrid Henry fan.
Novel's Lucinda Whiteley says: "As a long standing and valued partner of Horrid Henry, it's fantastic to be teaming up with Rubies on this campaign to support the launch of our first ever comic-style book alongside the latest brilliant costume. At Novel Entertainment, we're committed to highlighting the joy of reading among Horrid Henry's strong and growing fan base and this is just the start of our plans in this space. We can't wait to see children have the chance to dress-up and immerse themselves in the world of Horrid Henry's Vile Vacation."
Mike O'Connell, Managing Director of Rubies UK, added: "This is a fantastic opportunity to promote the power of reading to children. With our exclusive offer, we know this will not only be a way to generate unprecedented interest in our Horrid Henry costumes and the new story, Vile Vacation, but to also inspire children to read, which provides untold and limitless benefits. We are proud of our robust relationship with Novel Entertainment and Horrid Henry, which is showcased through the unique opportunities we have to collaborate with them."