Tagliatelle Competition for Rainbow's 44 Cats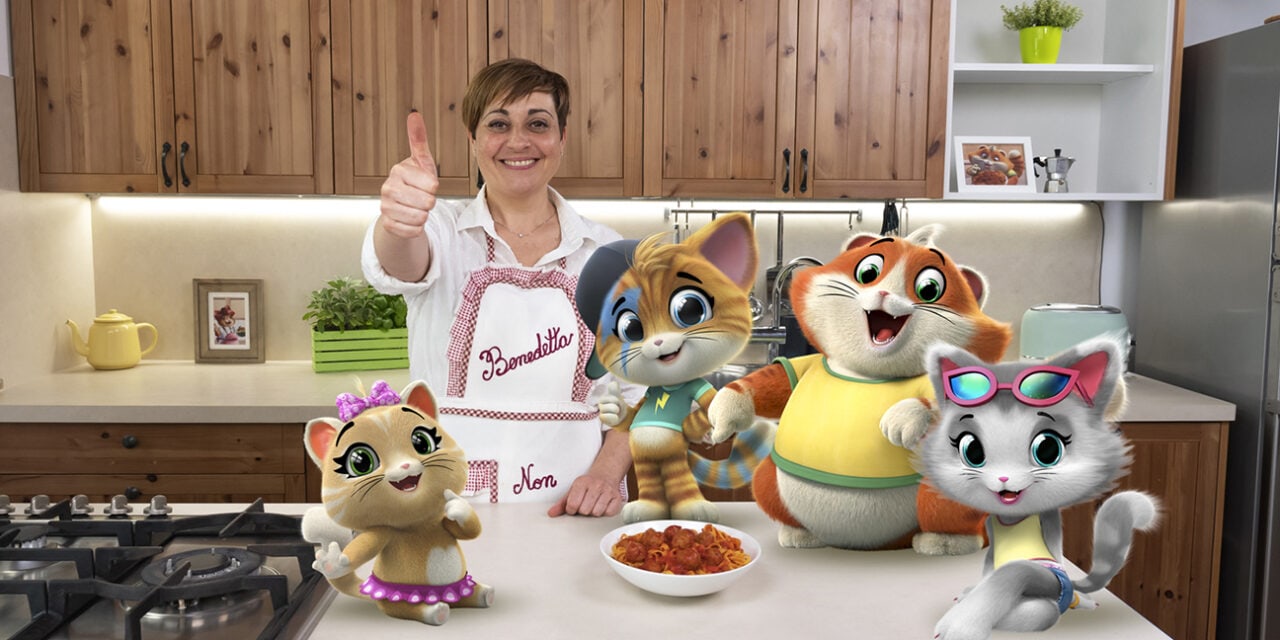 Rainbow has partnered with Italy's first content creator and most popular food blogger Benedetta Rossi to reach out to their 44 Cats fans in Italy, Poland, the UK, and Mexico: time to cook Granny Pina's special recipe and join the Tagliatelle Competition!
The ambitious project launched on YouTube and 44 Cats' social media platforms is an initiative that aims at promoting Italian traditional recipes while bringing the show's little fans together with their families to discover their talent in the kitchen, sharing pictures of their recipe and getting the chance to win special prizes.
An exclusive YouTube video starring the Italian food blogger and 44 Cats' beloved protagonists the Buffycats teaches how to prepare Granny Pina's special tagliatelle, and challenges fans to create their own version with their family, following their tips. After sharing a picture of their recipe on 44 Cats' dedicated platform, a jury of experts led by Benedetta Rossi will select the best ones in each Country. The winning little cooks will have the chance to live a money can't buy experience together with their families. The contest will be active in Q4 2020.
Produced by Rainbow, 44 Cats is conquering wider and wider audiences across the globe on air in over 100 countries and in more than 20 languages. The mix of action, comedy, friendship, and music has turned the made in Italy preschool show into a worldwide phenomenon: since its debut in 2018, 44 Cats has taken on the major kids' networks with amazing results.