Tabby McTat story to be brought to life by Pawprint Family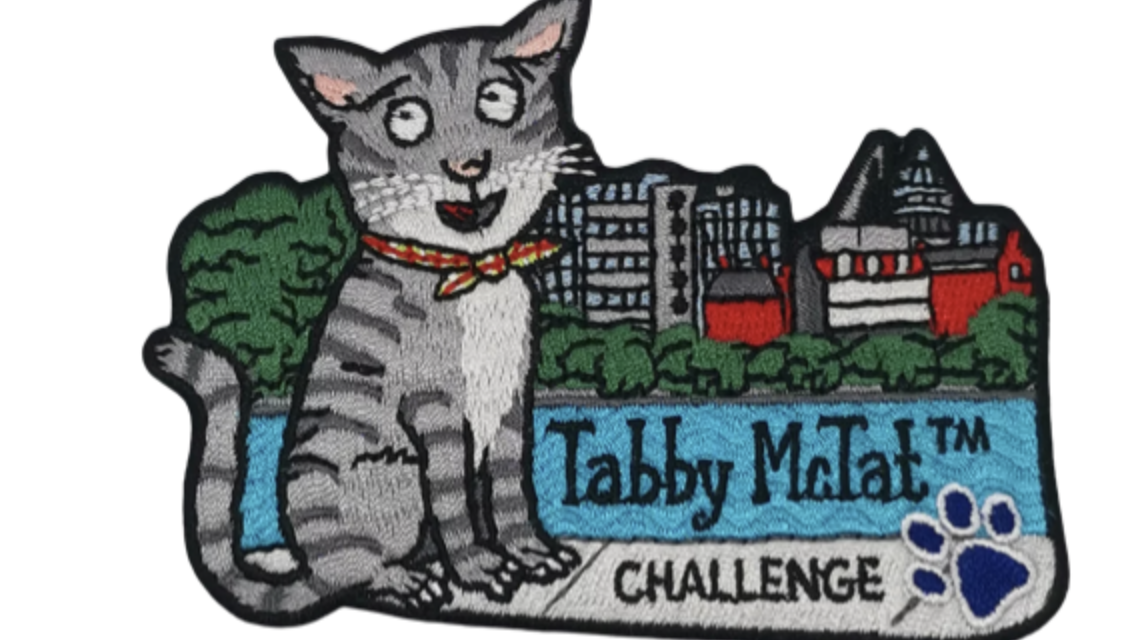 Pawprint Family has once again joined forces with Magic Light Pictures to bring the much-loved busker's cat, Tabby McTat, to their collection of badges and challenge packs. Ahead of the story being brought to life for the BBC this Christmas, the new product is part of the collective mission to explore themes of friendship and togetherness up and down and all over town. In addition to the embroidered badge, the project also features a tailored challenge pack centred around Tabby McTat his adventures in the book.
Building on previous success with other well-loved Julia Donaldson and Axel Scheffler characters, including The Gruffalo, Room on the Broom and Zog, the Tabby McTat challenge marks another significant milestone for Pawprint Family and their partnership with Magic Light Pictures.
Founded by experienced Ranger and Explorer duo, Charlotte and Jamie Russell, Pawprint Family has become a leading brand for high-quality, collectable embroidered and enamel pin badges, designing trails, tales, and activity resources – all low and no cost – to support youth leaders, teachers, childcare professionals and parents, alike.
Since being published in 2009, the story of Tabby McTat has been exploring and educating children on the themes of friendship and togetherness, as the busker's cat and his owner, Fred, journey through their musical world together.
With a passion for bringing fun and learning together, this challenge pack has been designed to encourage young people to explore the book's themes of adventure, family and imagination, in a creative and interactive way, taking the story beyond the pages and making it engaging for all ages.
Activities in the challenge pack range from crafts and food to games and practical education; whether it's creating a musical instrument just like Fred's guitar, baking some cat shaped biscuits, a scavenger hunt up and down and all over town, or learning how to care for a cat, there is something fun for everyone.
On their latest project with Magic Light Pictures, Pawprint Family's co-founder, Charlotte Russell, said:
"After selling thousands of badges with Magic Light Pictures' other well-loved characters like The Gruffalo and Zog, we knew that a Tabby McTat range would be another dream collaboration for us and our Pawprint Family – especially considering the story is being brought to life this Christmas! The themes of adventure, family and imagination that follow Tabby and Fred on their journey are all values we care strongly about here at Pawprint, so we're thrilled that we get to champion them with such a beloved story!
Adding to this, Alex Sanson, Senior Brand Manager at Magic Light Pictures, commented:
"We've seen such great success with the other Magic Light Pictures challenge badges and with Tabby McTat much loved across the world, we don't doubt that that this product will encourage people of all ages to explore the world around them and imagine beyond. Just like Tabby and Fred, we all have to work hard to learn new things and it's lovely that children can collect the Tabby McTat Challenge badge to add to the other ones they have from the Magic Light family."
Those looking to get their hands on the new challenge badge can pre-order the badge now via Pawprint Family's website or wait until it officially arrives on 21 November. With an embroidered sew-on patch and a corresponding challenge pack, this is a must-have for any young adventurer.