Sustainability in Licensing Conference 2022 reveals first raft of speakers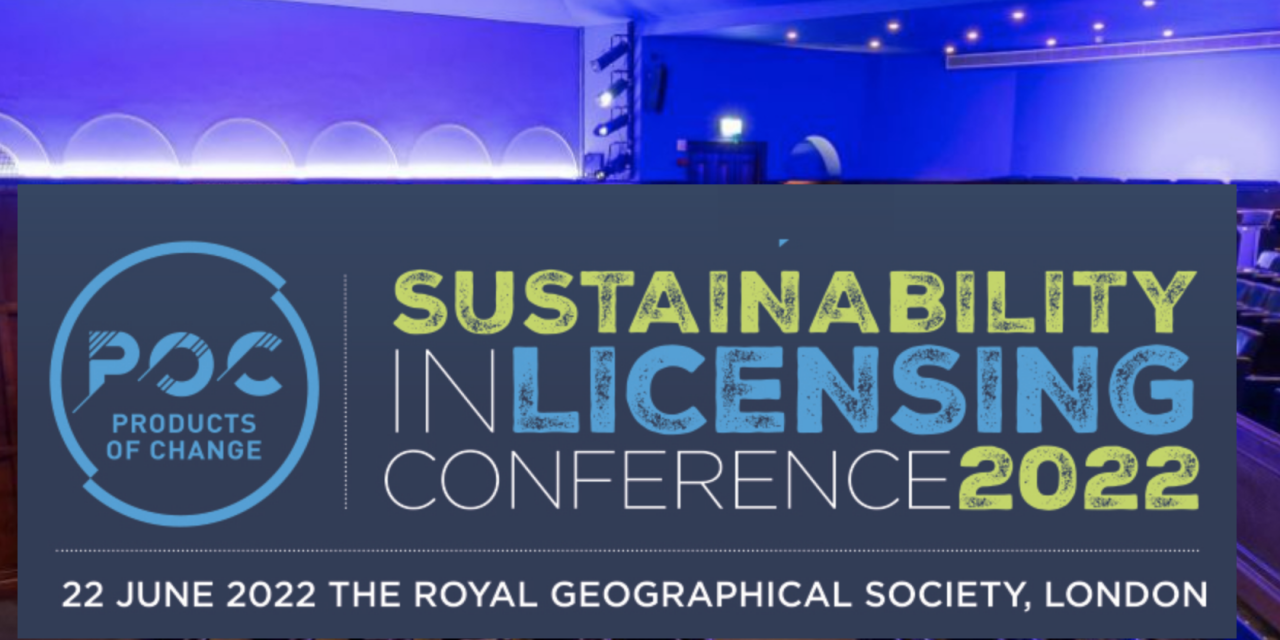 Mattel, The LEGO Group, Asda, Tesco, Walgreens Boots Alliance, The Marketing Store and Primark are among the pioneering companies and retailers taking to the stage at the Sustainability in Licensing Conference (SiLC) at the Royal Geographical Society in London on Wednesday 22 June.
Speaking across topics spanning The Future of Fashion, Sustainable Retail, Brands with Purpose, and What Kids Want, the packed agenda will see so many of the biggest wave makers on the global sustainable brand and retail worlds share their views and news. It's all part of SiLC's promise to deliver insight from the consumer industry's biggest names and boldest leaders on the topic of sustainability.
Building on the success of the last two years' digital event, taking place physically for the first time (as well as digitally streamed), The Sustainability in Licensing Conference 2022 will dive into crucial issues within the industry, from sustainable supply chains and the retail treatment to the power of brands and their potential to drive social change through entertainment. The day's schedule will feature keynotes, panel discussions, live Q&As and roundtables.
Helena Mansell-Stopher, founder and CEO of Products of Change, the team behind the Sustainability in Licensing Conference, said: "Never before has our industry needed to transition at the scale that is required to achieve the 2030 and 2050 Global Goals.
"This transition provides both an opportunity to create the future of how the industry operates, as well as commercially benefiting businesses. SiLC will bring visibility of new solutions and discuss how to implement and showcase new future technologies to lead the industry to a profitable and sustainable future."
Among those to be taking to the speaker's podium at SiLC 2022 to inform and inspire will be Paul Earnshaw, senior packaging manager of Tesco; Primark Cares' director Lynne Walker and manager Sarah Hawkins; Elizabeth Eaves, senior sustainability engineer of Mattel EMEA; Richard Lim, CEO of Retail Economics; Jade Snart, senior sustainability manager of George at Asda and Tanya Aston, Walgreens Boots' head of sustainability and global sourcing, Pamela Stathaki, global head of sustainability , The Marketing Store among many, many others from The LEGO Group, Flowhaven, Beautiful.Business, Wow! Stuff, Magic Light Pictures and Family Insights.
"We are delighted to be unveiling our fantastic first wave of confirmed global brands and retailers who will be speaking at the conference – all pioneers in bringing sustainable measures to the consumer industries – collectively ensuring that this year's Sustainability in Licensing Conference will be a brilliantly exciting and insightful event," says Helena.
"In store for attendees, we have updates on some major and ground-breaking new partnerships and developments, key insights from experts on the ever-evolving retail scene, and some truly inspiring talks from some of the most pioneering thought leaders across design and creating a business with purpose. And that's just for starters. We can't wait to tell you what else we have planned," she adds.
One day tickets for the Sustainability in Licensing Conference are priced at £275 and can be purchased from the Sustainability in Licensing Conference website. Products of Change and Licensing International members can enjoy a 20% discount on rates. Digital only tickets are also available.
Alternatively, two-day tickets for the two-day, combined event that sees the Brand & Licensing Innovation Summit take place on Tuesday 21 June and SiLC on Wednesday 22 June, can be purchased from either the Brand & Licensing Innovation Summit website or the Sustainability in Licensing Conference website for a discounted rate of £525.