SURTEX Returns to New York! – From the show floor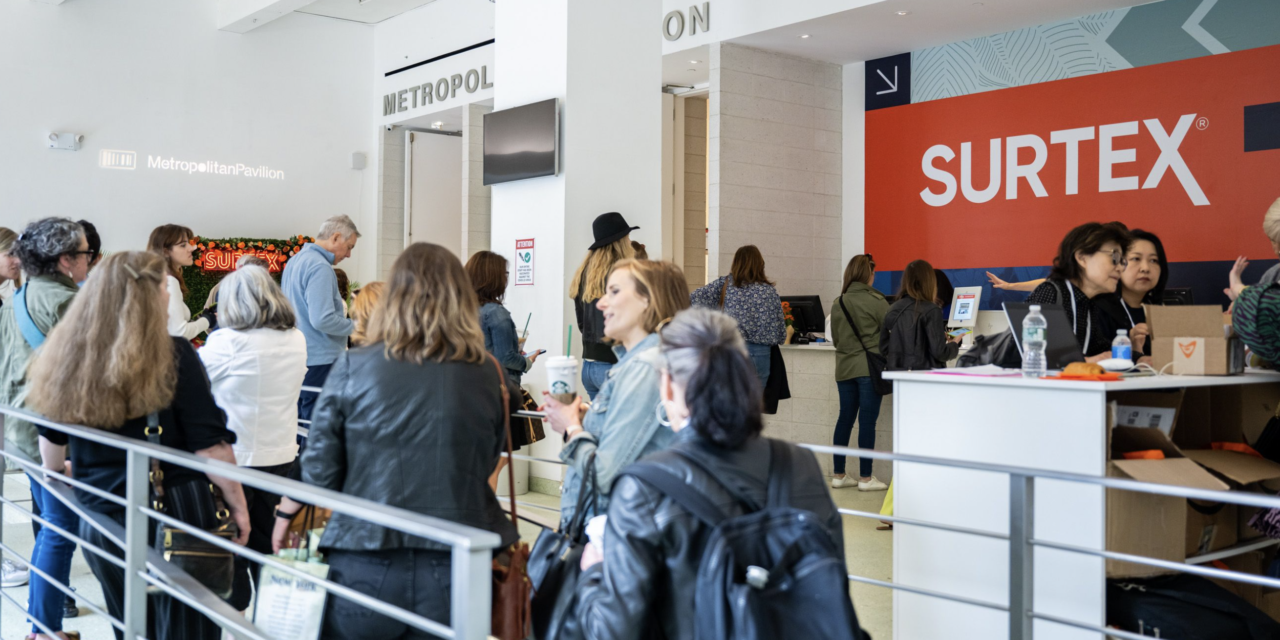 As it begins its second day, SURTEX is being help at the Metropolitan Pavilion, NYC.
We will bring you a full report after the show, where you can pick up the latest copy of Total Art Licensing, but for now here are some testimonials from exhibitors and visitors at the show.
"Finally–we waited for three years, and now it's happened. And we're very, very happy to be back at SURTEX." -Vinh V.L., ArtSHINE
"We are big champions of SURTEX and our artists love it. Their dream is to be here, and we have made a lot of dreams come true." -Vinh V.L., ArtSHINE
"I'm super excited to see all of the different artwork and to make new connections. It's been amazing meeting fellow artists that I've known online for a little while and I already have several good leads." -Regan H., Regan Hayhurst Designs
"Anything you need in art prints, florals or stripes is here at this show." -Steven H., The Brand Liaison
"We're getting all the right buyers, all the right manufacturers—the people that are really looking for unique art for everything from stationery to greeting cards, fabric wall art—all of the types of companies that SURTEX has been known for over the years." -Steven H., The Brand Liaison
"The energy at SURTEX has been amazing. It's our first time exhibiting at a trade show and I'm excited that it's SURTEX because when I think of art brand licensing, I think of SURTEX." -Liz W., Wain's World
"People need a platform where they can connect. If I were starting out as an artist exploring licensing, this would be my first stop." -Julie T., Julie Turkel