Spread Group Signs Baby Range with Peanuts Worldwide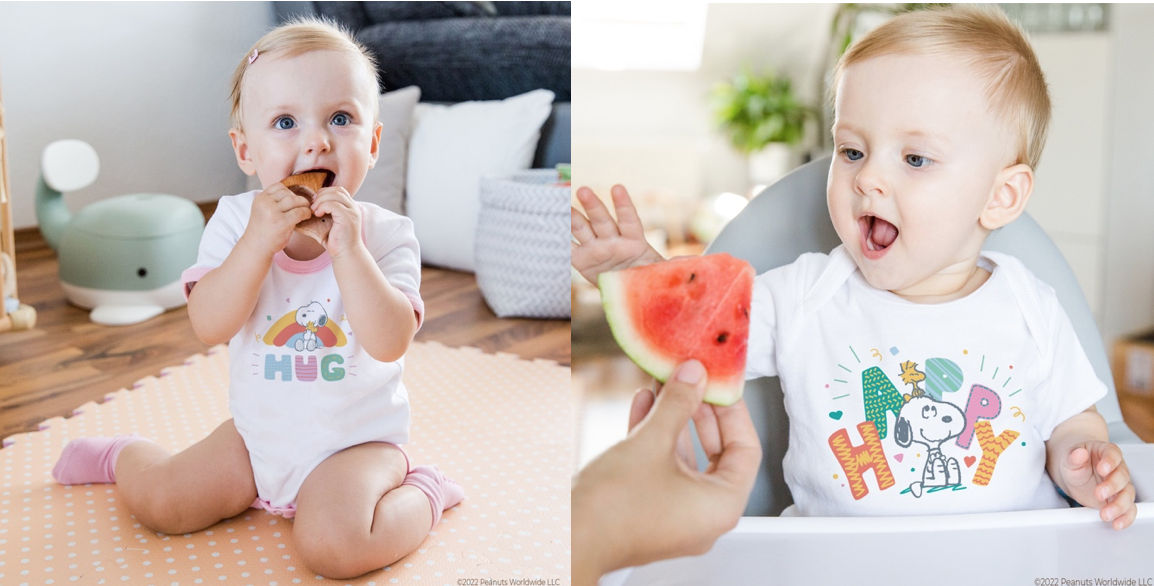 Spread Group and Peanuts Worldwide are kicking off the new year with a range of baby products and designs. The collection will be offered across the whole of the EU and the UK.
The range features the lovable beagle Snoopy on baby-grows, tiny t-shirts and warm hats. Since 1950, the Peanuts characters have been making both children and adults around the world smile, laugh and dream. Now they are available to print-on-demand too.
Sven Burscher, Spread Group's Head of Licensing said: "This partnership expands Spread Group's offering with lovely designs for the Peanuts baby demographics. It gives the brand and its fans the option of print-on-demand, which offers a range of designs in a style, size and colour to suit them. Peanuts has positivity associated with the brand we are very excited to have Snoopy and the gang in our portfolio!"
Tara Botwick, Vice President of Territory Management, EMEA for Peanuts Worldwide, said: "We are looking forward to growing our baby offerings in Europe, as we know that parents and grandparents want to share their love of Peanuts with the next generation. Expanding our print-on-demand business is important as we continue to reach new audiences and Spread Group is a key licensee in that category."  
Spreadshirt's Marketplace will also host a showroom of the designs featuring Charles M. Schulz's classic characters. More designs will be added as they come on stream. There is a wide variety with some great classics to be discovered. The collection will also include apparel for teenagers and adults, making it the perfect gift for Peanuts fans of all ages.