Surge Brands Signs New Licensees for Candy Phenom Toxic Waste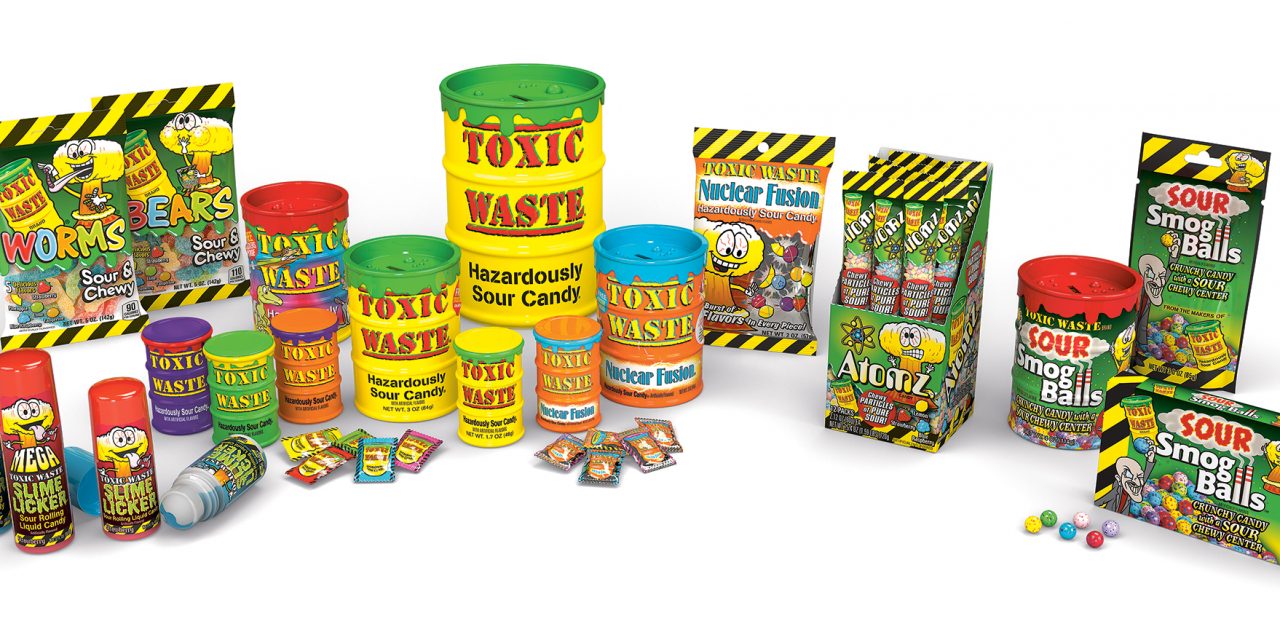 Responding to retailer demand for licensed product, Surge Brands, a leading global licensing agency for Candy Dynamics' Toxic Waste® line of sour candy, has signed a roster of new leading licensees to create branded products based on candy phenom and retail sellouts Toxic Waste®  Slime Licker® and Toxic Waste® Hazardously Sour Candy®.
Following the massive success of Candy Dynamics' first product launch, Toxic Waste® Hazardously Sour Candy–a popular, one-of-a-kind, double-action sour treat packaged in an iconic yellow industrial drum–multiple product lines have hit retail shelves. These include Toxic Waste® Slime Licker® which recently sparked one of the biggest internet crazes and has become the top-trending candy on TikTok. Retail sales for both brands have been growing at exponential rates and retailers, such as Walmart and Five Below, cannot keep shelves stocked fast enough.
Riding on the momentum, Surge Brands has signed the first best-in-class partners to create branded products for the retail market utilizing Candy Dynamics' vibrant and zany characters, (including Mr. Toxie Head), and logos. The new licensees include H3 Sportgear (master apparel and accessories), License 2 Play: (Plush Figures, Plush Pillows, Fidget Toys); Centric Beauty/TASTE Beauty (Lip Balms); Super Impulse (Mini Collectible Blind Box and Blind Bag Toys); Inkology (School Supplies, Stickers, Stampers and Chalk), and Rasta Imposta (Halloween Costumes and Masks)
"Licensing is an important branding initiative for Candy Dynamics, allowing us to leverage our expansive and growing family of candy brands. The retail marketplace both in the U.S. and abroad is clamoring for Toxic Waste®-branded products," commented Laura King, President, Candy Dynamics. "We are thrilled to collaborate with our new strategic global licensing agency, Surge Brands, to develop a range of licensed products that will further engage our fans across the globe."
"Candy Dynamics' edgy approach appeals to kids in non-traditional ways and has created a massive demand for Toxic Waste®, sparking a fervor in the marketplace. The response we have received from licensees has been nothing short of phenomenal," said Mark Freedman, President of Surge Brands. "We look forward to working with our first U.S. partners to create a line of unforgettable products that embody the fun of the brands and to develop a robust consumer products program at retail. We plan to announce additional licensees in the U.S. and overseas in the coming weeks."