YuMe Toys unveil licensed plush at Nuremberg – DZNR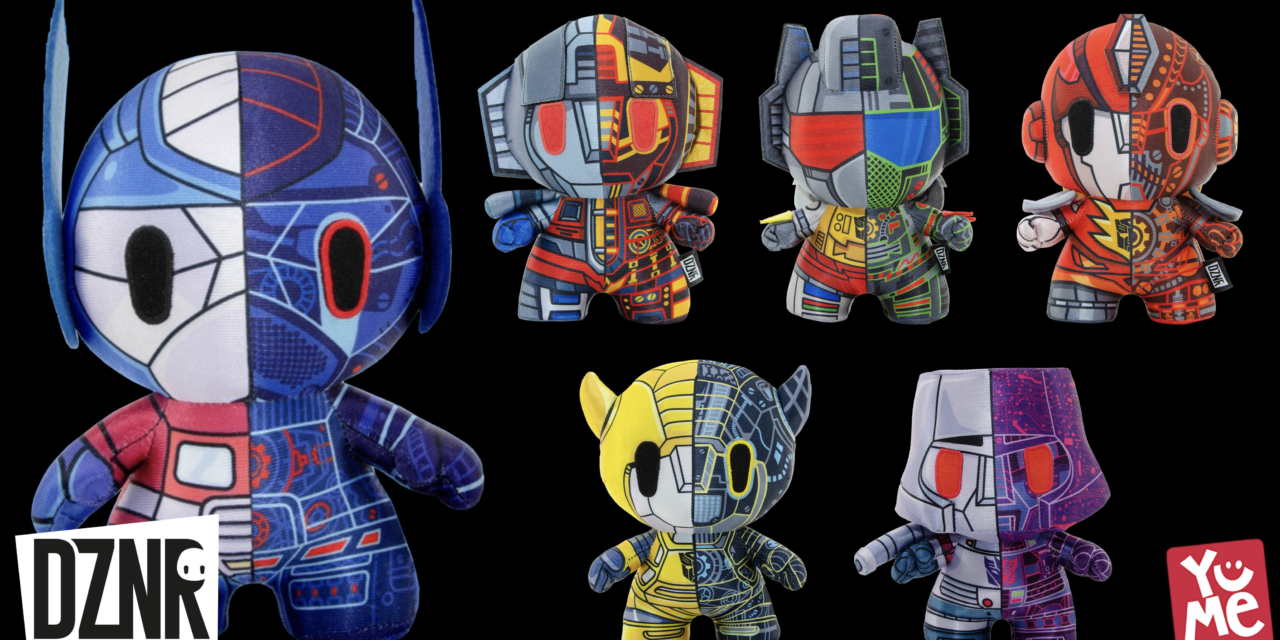 YuMe Toys, a division of the Maxx Group of companies, is launching its own range of design-led, premium quality collectible toys, globally throughout 2023. The 7.5" collectible ranges will be developed for a number of YuMe Toys' licensing partners, and all feature bespoke artwork, style and design. Marketed to the consumer as limited-edition collections, to ensure excitement, new lines will be unveiled throughout the year. The DZNR series for 2023 features characters from Stranger Things, Transformers, Jujutsu Kaisen, Marvel, Spider-man and other IPs that are yet to be announced.
The creatively named DZNR (pronounced "Deeziner") collectible series sets itself apart as a never-seen-before collectible toy for design-inspired fans.
Each product is uniquely individual and distils all the features that made the IP popular in the first instance, condensing it into an on-trend art collectible toy that is free-standing; the attention to detail sets DZNR apart with the colours, textures and aesthetic feel of each product. The fabrics used (PVC leather, minky, metallic etc.) through to the embroidery and print design (glow-in-the-dark, collages, 3D accessories etc.) are unique and offer endless possibilities to the DZNR series. The creatives at YuMe have developed a range which is hugely versatile – unique designs with opening to reveal hidden surprises, others featuring split art-designs while champion golden age IPs, have add-on's and sometimes are a line of a limited edition.
The DZNR packaging has been given an equally high level of creative focus to ensure it literally pops-out on-shelf to consumers. With the product visible through the box, the art-design theme is carried through onto the exterior packaging which includes box numbering, featuring bold, large script, with the use of a strong primary colour palette that replicates the creative style of product.
Brand-loving fans can either take their DZNR collectible toy out the stylish packaging or display it as a collectible range that grows over time.
DZNR's global launch will be unveiled in early 2023 at the Nuremberg Toy Fair and are a key feature of YuMe's marketing plans for the first half of 2023. The highly anticipated lines are expected to retail at all major grocers and independent toy shops, with an RRP of 14.99
Ken Goodisson, Commercial Director, YuMe Toys, EMEA comments:
''Heading into 2023, we couldn't be more excited than to be launching our very own DZNR toy range, into the market. It's been extremely well received by the trade and we hope that transcends to all toy buyers. What our team have achieved in bringing to life the popular IPs – from design to fabric, packaging to price-point – is truly unique and fantastic. DZNR is YuMe's 'nod' to say we understand IP, the individual characters and what has made them SO great. It would seem that we've hit the nail on the head, in bringing something entirely new to market, so watch this space as there's much more to come!"