emoji®-The Iconic Brand and Beijing Joy City Launch a Themed Market in China"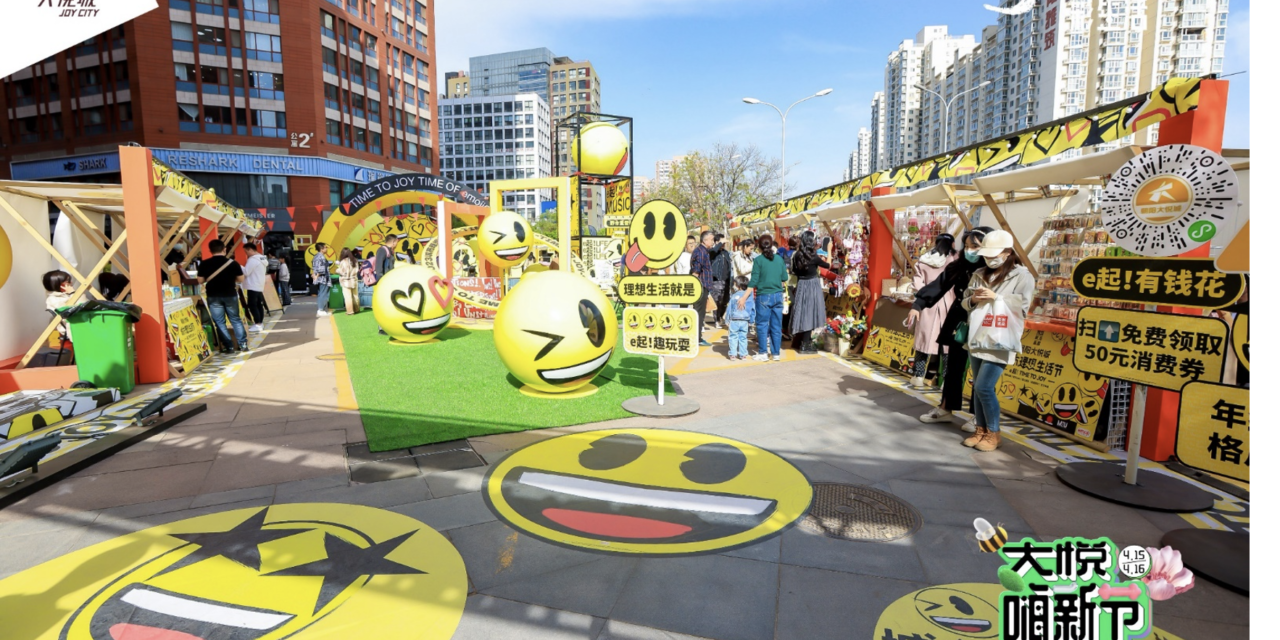 emoji company GmbH and Medialink Animation International Limited, launched on May 1st the China's first themed emoji® market in Beijing. It is the first time that a themed marketplace in China has partnered with an international brand with a recognized intellectual property such as emoji®- The Iconic Brand.
The themed market features decorations with the most popular emoji® brand icons, visitors have a great experience as they are able to make hilarious pictures with their friends and family at the photo opportunity set ups. Visitors can purchase different items such as: books, original artworks and exquisite hand crafts, while great bands delight them with their music accompanied by the emoji® brand decoration on stage. Moreover, people can taste delicious drinks and snacks, with their friends. It is a great and relaxing experience.
The theme market will be open until May 31 in Beijing Joy City.
"It is a great idea to use the emoji® brand to promote human relations, culture, fun and shopping within a thematic market, we are thrilled to work with Joy City", says Marco Huesges CEO and founder of emoji company.