Superights is Global Distributor for Tara Duncan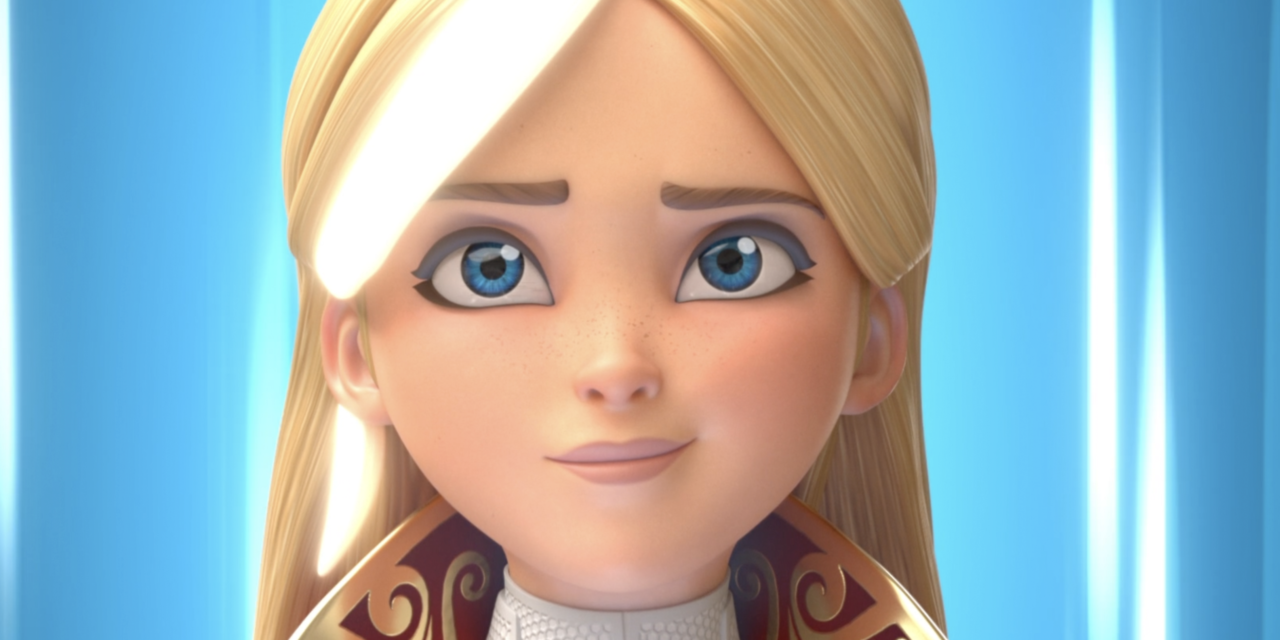 Superights has been chosen as global distributor for kids series Tara Duncan
(52×13') for children aged 6-9 years old. The show is based on the eponymous 15-volume French
global saga written by Sophie Audouin-Mamikonian, published in 27 countries, translated in 19
languages and sold tens of millions copies worldwide. The series has been produced by
Audouin-Mamikonian's own production entity Princess Sam Pictures. Superights will represent
worldwide rights distribution, except in Mainland China.
Tara Duncan's 52 thirteen-minute episodes follows Tara, an ordinary girl from Earth. By going to
Otherworld, a magical planet, she will learn how to control her awakening powers to help her family
protect the luxuriant Meme empire, as she is the heir to the throne. She goes to school supervised by a
dragon and meets her friends, theMagicGang. Together, they play celestial polo games, resolve
mysteries, rescue people, maintain harmony in the empire and above all, face villains like the evil
Magister who is pursuing Tara to steal her magic and conquer OtherWorld. In addition to her
missions, Tara leads a personal quest: to find a cure to save her grandfather, who turned himself into a
dog by mistake. Welcome to OtherWorld!
The series is an innovative mix between 3D CGI and motion capture technique. It promotes girl
empowerment, diversity, bravery, teamwork and conveys important values such as inclusion, empathy
and self-confidence.
Season 1 has been already sold to many countries including France (Disney, Gulli), Belgium (Disney,
RTBF), Finland (Nelonen), Italy (DEA Kids, Sky, Rai), Ireland (RTE), Latvia (LTV), Lithuania
(LRT), Netherlands (Disney), Norway (NRK), Portugal (SIC K), Switzerland (RTS), United Kingdom
(ITVX), Hong-Kong (VIU), Indonesia (RTV), Japan (Disney), New Zealand (TVNZ), Singapore
(Mediacorp), Middle East (MBC), Israel (NOGA), Africa (Disney, Gulli), Canada (TéléQuébec) and
has already begun to be broadcast in some territories.
A season 2 with 52 new episodes is currently in production, with a plan to further produce 2×26'
special episodes. The property will be supported by a strong licensing and merchandising strategy,
handled by Princess Sam Consumer Product in order to create a 360, fully integrated magical brand
identity. A digital ecosystem is being developed to fuel Tara's universe and to delight the Tara's
addicts community – "Taraddicts"!
Nathalie Pinguet, Deputy General Manager at Superights, says: "Superights ventures into a new genre
with Tara Duncan, a strong and powerful character who adds a new dimension to our line-up. We
couldn't be happier and more honored to welcome Tara, an icon of empowerment among all of our
heroes. This adventure-fantasy series is already a hit in many countries, and I am sure we will find
Tara new homes very shortly."
Sophie Audouin-Mamikonian, the author and founder of The Princess Sam Entertainment Group
company says: "We are very happy to have an experienced partner such as Superrights to help our
young company, Princess Sam Entertainment Group and its two subsidiaries, Princess Sam Pictures
and Princess Sam Consumer Products, to continue to bring Tara Duncan to the world. Tara Duncan is
quite unique and we needed the skills and expertise of an executive like Nathalie to understand our
needs. Now, as our super villain Magister says, 'Let's conquer the world together!'"
About Superights: