Frida Kahlo Calzedonia Collaboration in Successful Launch and First Sell-out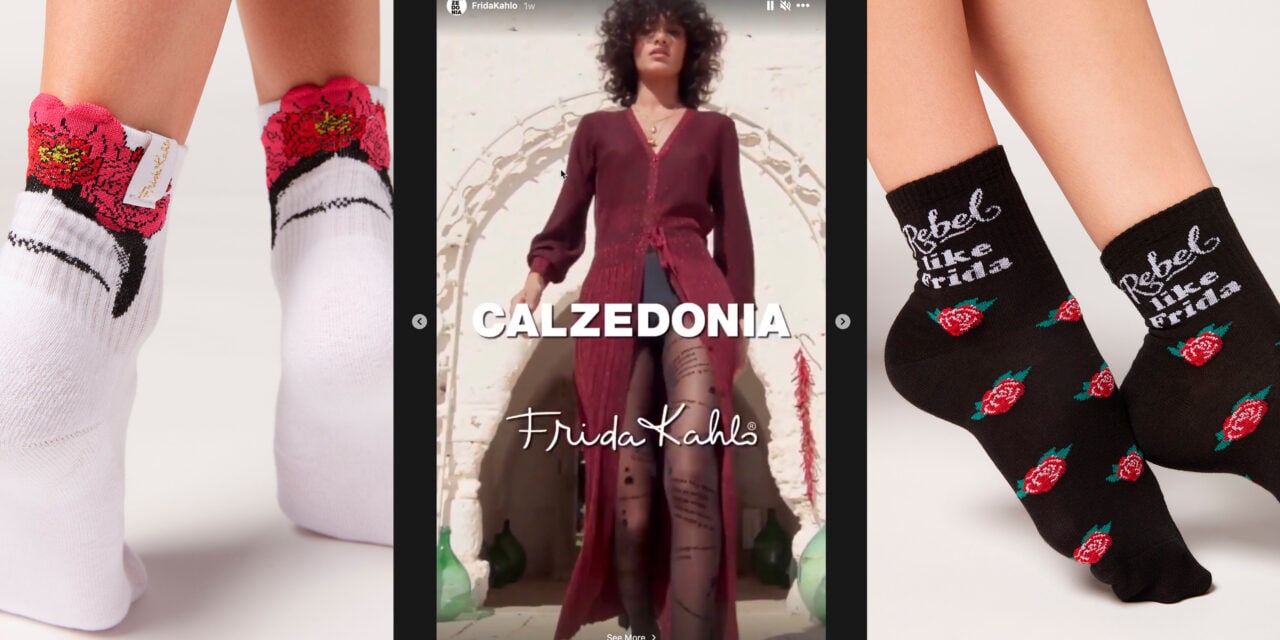 Barcelona-based Art Ask Agency shares the latest news on Frida Kahlo.
The Frida Kahlo licensing program continues to prove successful. The Calzedonia Frida Kahlo collection launch and marketing campaign has surpassed expectations.
Engagement on social media is high, on all platforms, with fans welcoming the product offer from Calzedonia in all territories worldwide.
The officially licensed range, depicting iconic lifestyle brand Frida Kahlo, has 7 pairs of socks, catering for various consumer targets and styles, including casual, elegant and sport, and 4 pairs of embellished tights/panties.
Various models in the collection have already sold out, with new stock on its way.
"The Frida Kahlo Corporation is proud to celebrate Frida Kahlo. In her lifetime she would become many women, all of them different and contained within one. Frida was a Woman, a Daughter, a Sister, a Wife, a Friend, and a Lover. She was an Artist who painted flowers and who today is the muse that inspires this collaboration with Calzedonia for those of us who dare to be different." – Beatriz Alvarado, Head of International Affairs, Frida Kahlo Corporation.
Gruppo Calzedonia are a main player in the legwear and beachwear sector on a European level and one of the main ones worldwide.
Calzedonia has a well-established online sales channel which is giving Frida fans the possibility to purchase products online and in store, despite any pandemic restrictions.
"Kahlo's signature style, from long circle skirts to embroidered blouses and intricate floral compositions in her hair, is rich with aesthetic imagery and has allowed the artist to resonate with audiences even in the 21st century, becoming the focus of international fashion and inspiring the collections of haute couturiers and the fashion world in general, from runways to streetwear trends. Socks, entirely on-trend today and stars of countless cool outfits in recent months (loungewear and otherwise), come alive with fun, bright prints in true 'Rebel' style." – Calzedonia Press Team.