Superights Brings Slate to MIPTV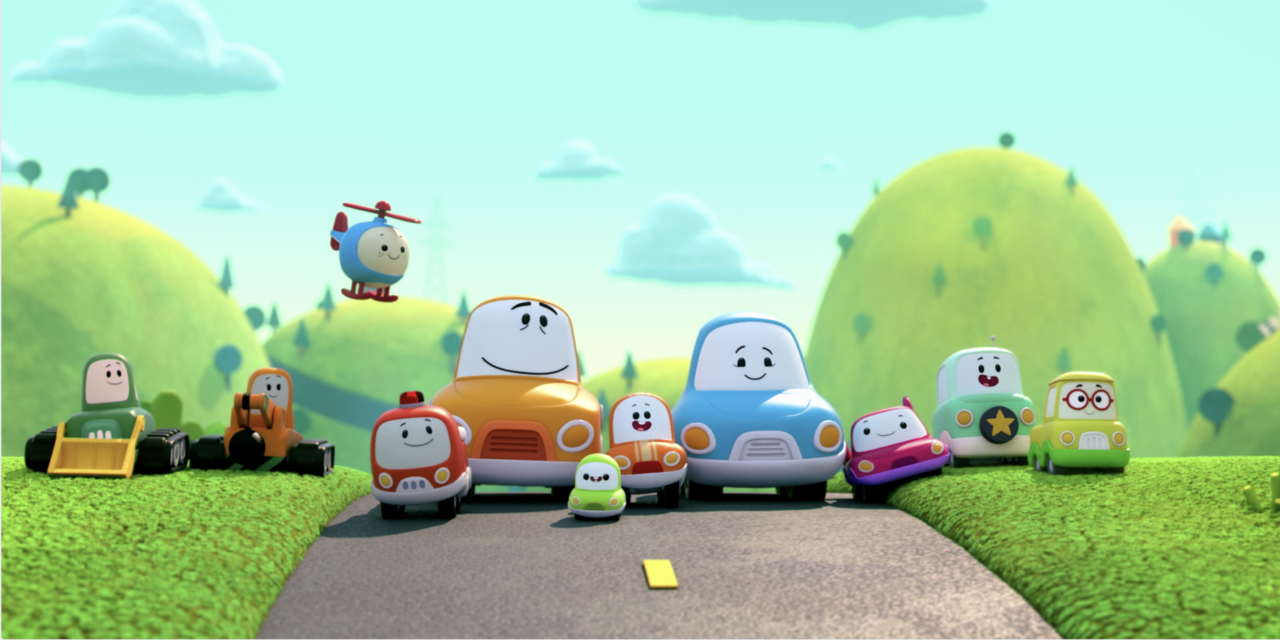 SUPERIGHTS, a division of SUPERPROD Group, brings major momentum to MIPTV with a slate of deals for its Emmy award-winning preschool series Go! Go! Cory Carson, and also has completed an impressive array of additional deals across the globe, further reinforcing the company's competitive position in the international market.
"Come visit us at MIPTV to learn more at SUPERPROD booth R7.K28!"
Cory is an adorable orange car whose charming and humorous adventures in Bumperton Hills take a wide range of formats, from seven-minute episodes to a 42-minute movie as well as shorts and 22 minute specials. Produced by Vtech and Kuku Studio, Go! Go! Cory Carson premiered its first window on Netflix and now continues to travel the world via linear broadcasters. The series will be seen in EMEA by LTV (Latvia), RTS (Switzerland), VRT (Flemish Belgium), SVT (Sweden) and TG4 (Ireland), in Canada on RADIO CANADA and in APAC, Korea's linear channel DAEKYO has picked it up, with additional territories currently in discussion.
Superights' momentum continues with a slew of additional high-profile sales across the world – here's the list we're excited to share with you!
• Deep in the Bowl (52×5') from Zeilt Productions, Tencent Video and Watt Frame – picked up by linear channel TeleQuebec.
• Pat The Dog ((141×7' + 4×26' + 10×1'30)') from SUPERPROD, Animoka, Canal+, RTBF & Ketnet – US SVOD platform Condista, as well as Canadian Bell Media's SVOD platform Crave. In APAC, Superights has partnered with Chinese distributor Wing Sight Culture & Media Co. Ltd selling VOD rights.
• That's Joey! (52×13') from SUPERPROD, Digital Graphics, Atmosphere Media, Planeta Junior) – Vlogbox and VOD rights via Wing Sight in China/APAC.
• Helen's Little School (52×13) forn SUPERPROD and Muse – picked up by Vlogbox in North America.
• Percy's Tiger Tales (52×13'), from La Fabrique d'Images – deals with Vlogbox and Crave.
• Geronimo Stilton (78x 26') from Atlantyca and SUPERPROD – Bell Media's Crave platform.
• Will (52X 2') from Cross River Productions – Crave.
• Clay Time (90×4'30) from Reaz-JLAGroup – TeleQuebec renewed rights and also acquire the fresh new season 3, and Korea's Daekyo renewed seasons 1 and 2.
• The Adventures of Little Penguin (52×5') from Tencent video with animation by Luce Creative – Crave in Canada has picked up the series that is already doing well on Warner in France and Africa, LTV in Latvia, MTVA in Hungary, RTS in Switzerland, VRT in Belgium and Ceska TV in the Czech Republic. The show also has a new deal with Korea's Daekyo.