Strawberry Shortcake x Sarsparilly Collection Launches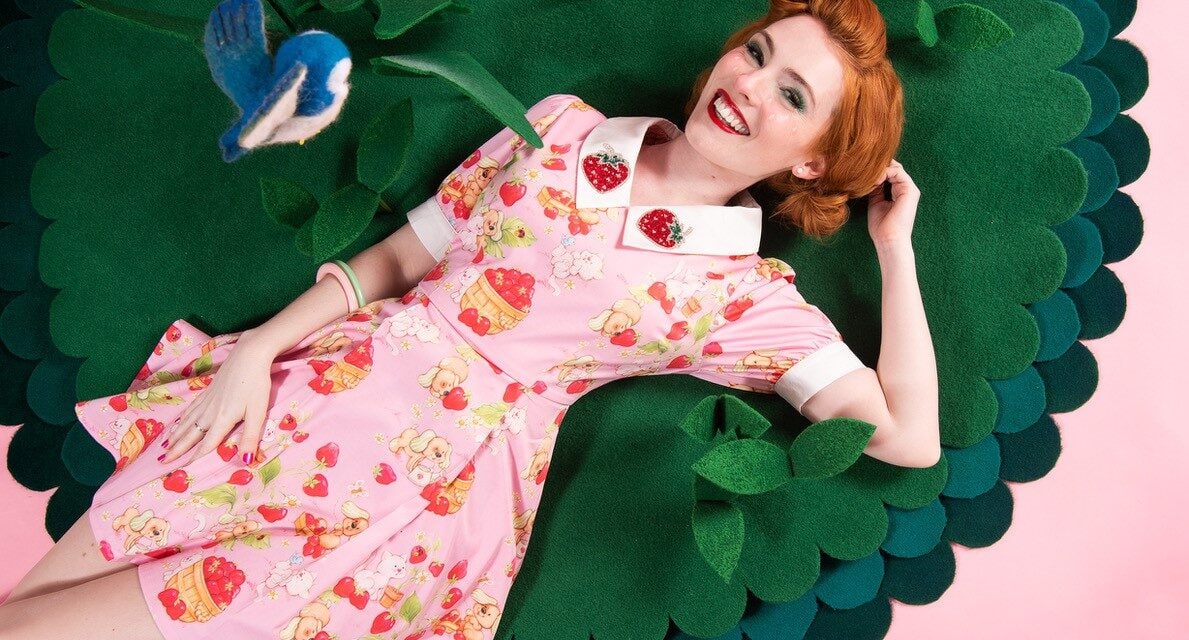 Strawberry Shortcake and Sarsparilly have teamed up to create an inspiring collection of women's apparel to be released in late March.
A retro and classic brand, Strawberry Shortcake continues to delight fans of all ages nearly 40 years after she burst on to the scene, forever changing the toy aisle and licensing industry.
Sarsparilly is a women's apparel destination for all things that live and breathe vintage charm with a kitsch spin, combining pop culture favourites with cool silhouettes from the past. Led by head designer and founder, Maria Murphy, the company's motto is "Wear Your True Colours" as they are always looking for places to inject colour where it didn't exist before.
As a young child, Maria Murphy grew up in the 80's, so Strawberry Shortcake has a special place in her heart. "I remember watching Strawberry Shortcake cartoons with my younger sister and can quote a lot of it still! I used to have a Strawberry Shortcake rag doll as a child, and the distant memory of the sweet smell of strawberries still lingers in my thoughts to this day," says Maria.
Sarsparilly will be launching a collection of women's apparels featuring four key items available online at www.sarsparilly.com. The brand has focused on using prints and colours that will appeal to a wide audience, with an emphasis on quality fabrics that will last. The range of apparel has inclusive sizing with clothing sizes ranging from XXS to 4XL.
"We are very excited for this launch and plan to bring out further collections with Strawberry Shortcake in the future," Maria concludes.
The deal with Sarsparilly was brokered by WP Brands on behalf of WildBrain.