Digital Television Russia Animated Projects continue to spread in China, including Be-Be-Bears and Leo and Tig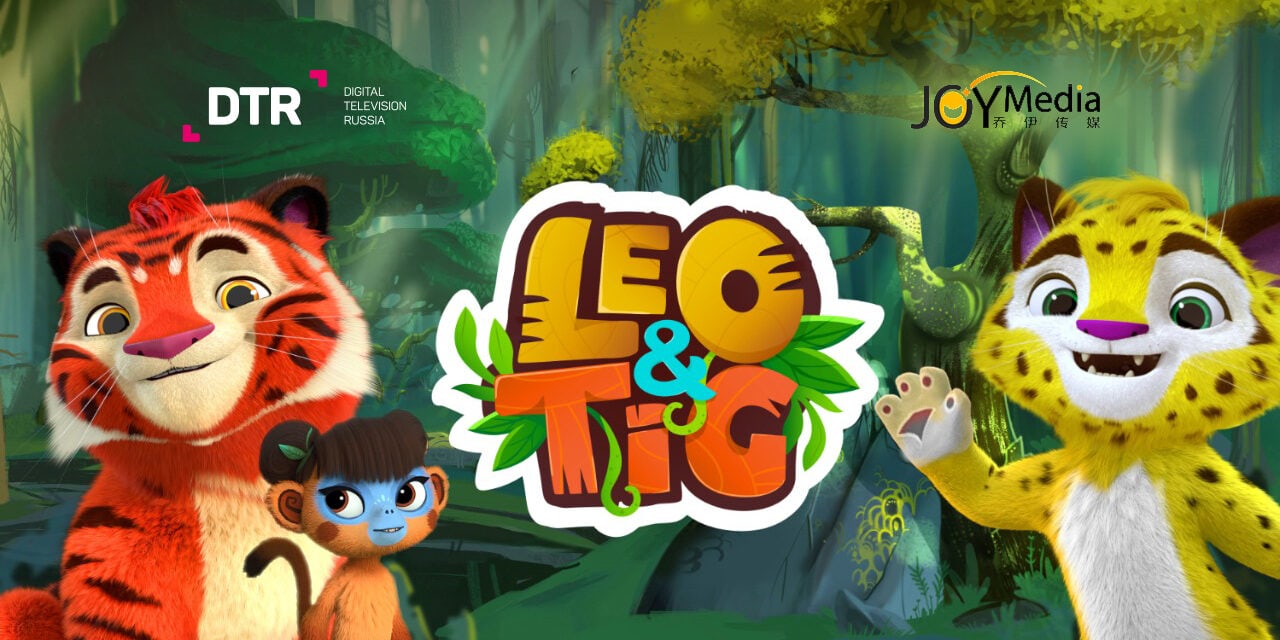 Digital Television Russia Media Holding and China's Beijing Joy Culture Media Co., Ltd. announce a strategic partnership.
Chinese company Beijing Joy Culture Media Co., Ltd. (JCM) received distribution rights for two Russian animated series produced by Parovoz Studio, commissioned by Digital Television Russia Media Holding and The All-Russia State Television and Radio Broadcasting Company (VGTRK).
Digital Television Russia and Beijing Joy Culture Media Co., Ltd. (JCM) have entered into a distribution agreement on four seasons of Be-Be-Bears and two seasons of Leo and Tig to be broadcast on local television networks. Beijing Joy Culture Media will also be involved in the distribution of Russian animated projects on digital platforms and in marketing activities with a view to promoting and increasing awareness of the brands.
The popular animated projects Be-Be-Bears and Leo and Tig have already been partially adapted and dubbed into Chinese, and a strategic partnership between the two major media companies will contribute to the completion of this work.
Beijing Joy Culture Media Co., Ltd., an international company based in Beijing, is one of the leaders in the production, distribution and marketing of children's animation and home entertainment. The company is engaged in adapting animation to the conditions of the Asian market, registering copyright and trademarks, distributing content, licensing and selling of goods, designing of books, production of original animation, co-production, and also acquisition and distribution of rights for various programs.
Be-Be-Bears is a funny story of two bears: Bucky and Bjorn. Together with other characters in the series, young viewers will be able to learn about the world around them, get acquainted with various objects, find out what they are made of, go fishing, conduct their own mini-investigations, learn how to get honey, read books and even fly to the moon!
The animated series Leo and Tig portrays the unusual natural environment of the Far East and its main inhabitants – a leopard named Leo and his friend, a tiger cub Tig. The lives of these animals are full of adventures, from which they emerge victorious, coping with their own fears and helping each other.
Chinese viewers are already familiar with the animated projects of the Digital Television Russia Media Holding. In 2018, DTR and Alibaba Group closed a deal to sell the rights to ten popular animated series from Russia. They became available to subscribers of China's largest online cinema YOUKU, which has a monthly tally of more than 500 million visitors.
The deal with YOUKU expanded the portfolio of successfully completed Digital Television Russia projects in China. The largest pool of cartoon series has also become available to subscribers of China's largest online cinemas: Tencent Video, iQIYI and Mango TV, which have a combined viewership of over one billion people per month. All cartoons have been adapted by Digital Television Russia for promotion in China.