Stranger Things character range soon to launch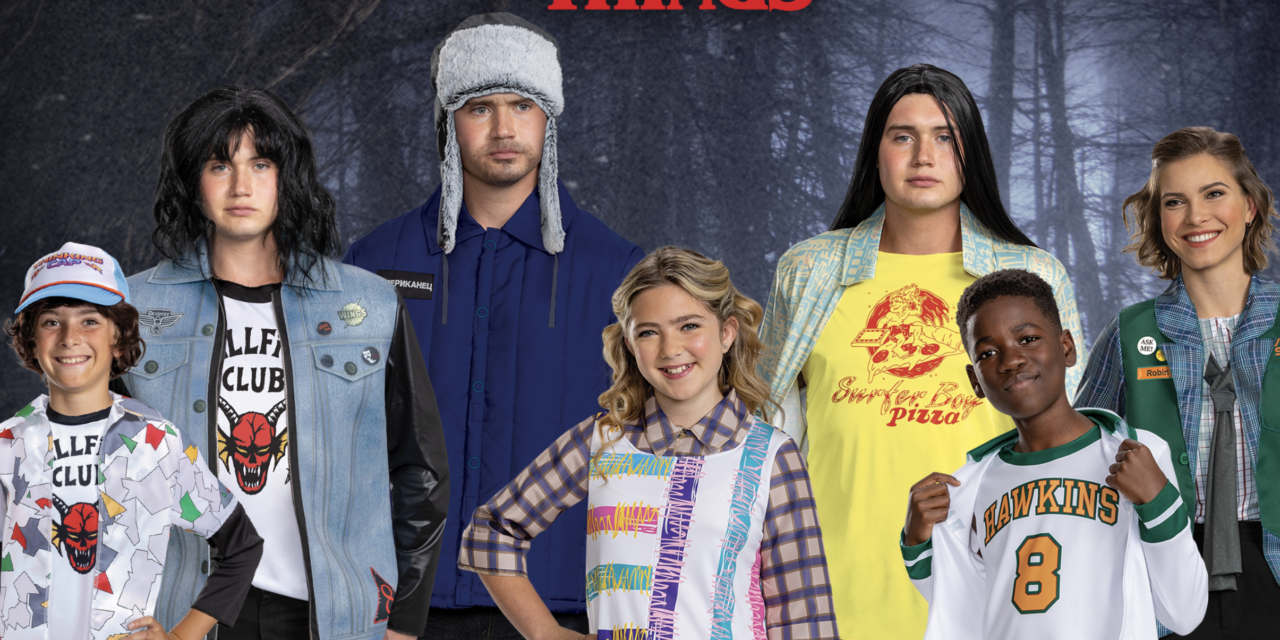 Disguise, Inc., the costume division of toy and consumer products manufacturer, JAKKS Pacific, Inc has announced their complete line of character costumes and Funko Pop! masks based on Netflix's hit series Stranger Things for fall of 2022.
The range will include costumes for new characters from the show for both kids and adults including break-out fan favorite and Hellfire Club captain Eddie Munson, Argyle of Surfer Boy Pizza, and the Hawkins Highschool Tigers team. Recurring characters get a new treatment with these outfits: Eleven's retro striped dress to Jim Hopper's prison outfit, and Steve and Robin's Family Video uniform. There is something for the entire group or family to wear for Stranger Things this Halloween.
Disguise's Funko Pop! Mask collection for 2022 included a San Diego Comic Con reveal of Eleven and the Demogorgon, that was met with fan enthusiasm as one of the top costume brands for Cos-play. This limited run will be exclusively available on Amazon in the U.S. as well as other retailers throughout EMEA and LATAM this fall. These fun oversized masks in the Funko Pop! style can be worn with or without your Stranger Thingscostume or displayed on your wall next to your Funko Pop! Collection.
"The Disguise team has been fans of Stranger Things for many years now and are ecstatic to be able to work on the brand for the first time this year to coincide with the release of this record-breaking new season. Our all-new Stranger Things line covers many of these fan favorite characters making an amazing opportunity for group and family dressing," said Tara Hefter, President and GM of Disguise, Inc. "We anticipate these styles to fly off the shelves in the wake of the ongoing success and recent release of Season 4."
Owned by JAKKS Pacific, Inc (NASDAQ:JAKK), Disguise is not a new comer to the costume and dress up category with 34 years of experience in the design and manufacturing industry with licensor relationships than span decades. Disguise is a world leader in development of inventive and cutting edge products with distribution across the world. With Disguise's continued dedication to detail and quality, these new lines of Netflix costumes are sure to hit the mark with both customers and retailers alike.
All Stranger Things costumes and accessories will be widely available at retailers in North America, EMEA, LATAM and ANZ in store and online this fall.