Spread Group in Game of Thrones Partnership with Warner Bros.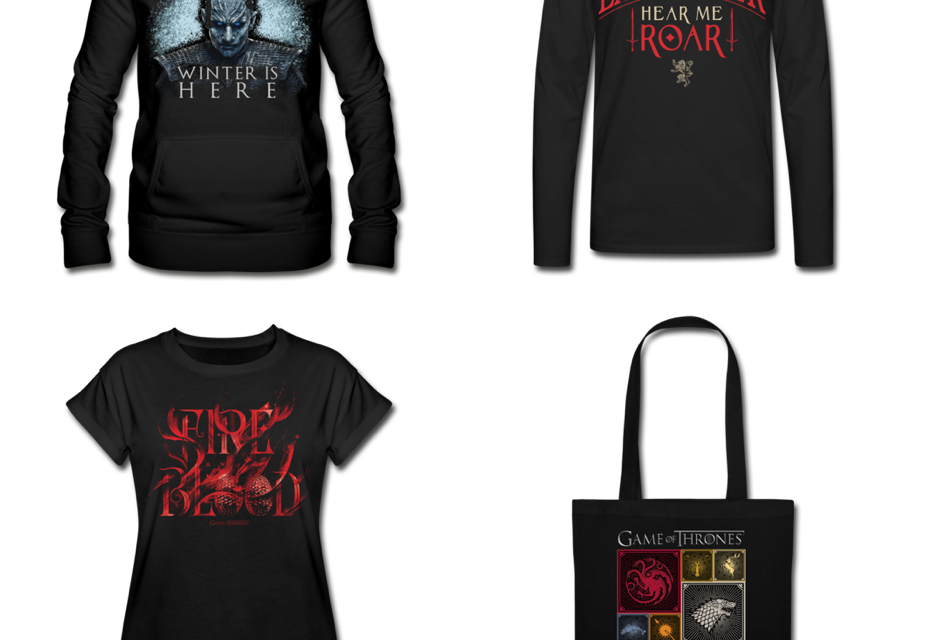 Spread Group and Warner Bros. Consumer Products have announced the launch of an all-new print-on-demand collection inspired by Game of Thrones, featuring branded products for fans to use, wear, and carry. The new collection will include apparel, accessories, homeware, and more, making it the perfect gift, just in time for the holidays. 
Print-on-demand means fans can customise the collection within the parameters of the brand's guidelines. Spread Group's offering provides a range of designs from the series in colours, styles and products to suit the brand. Fans can choose from a range of dark colours, different apparel and accessories products. Designs with signature phrases like 'Winter is Here, 'Not Today' or 'A Lannister Always Pays His Debts' are among the versatile collection.
In addition, it shows the strong aspect of sustainability which is rooted very deeply in the print-on-demand approach. It means no overproduction and a wider choice of products like organic cotton t-shirts.
Sven Burscher, Spread Group's new Head of Licensing said: "We are very excited to expand our strategic partnership with Warner Bros. Consumer Products. We can now offer Game of Thrones fans an appealing product range with a level of customisation, which increases their affinity with the series, whilst retaining control of the brand image. As no product is printed until it's ordered, Spread Group can offer a greater range meaning fans can always find the size they need, unlike in the store".