Spectrum Noir to debut DC Super Hero product range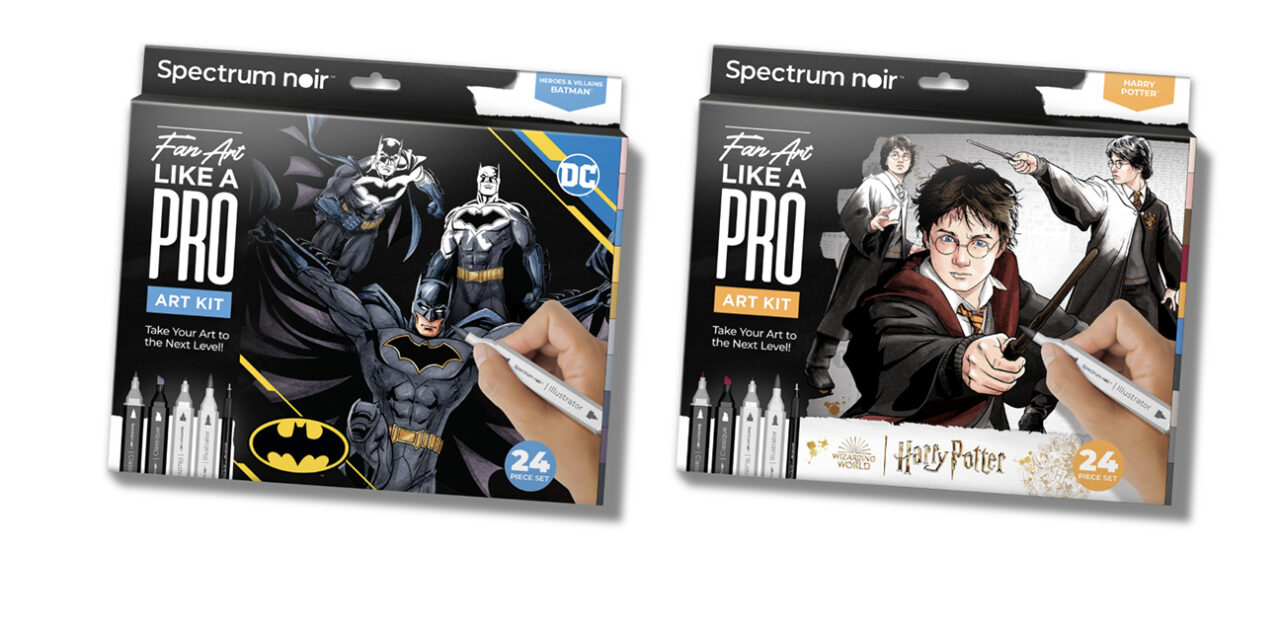 Market-leading arts and crafts specialist Crafter's Companion is proud to announce that its premium art supplies brand, Spectrum Noir, will be debuting its new Wizarding World and DC Super Hero inspired product ranges at London Comic-Con in October 2023. This immersive launch event will kickstart the first phase of a 3 year multi-territory deal with Warner Bros. Discovery Global Consumer Products (WBDGCP) which will initially focus on UK and USA.
The first licensed products created for its premium "Fan-Art Like A Pro" brand include six art kits inspired by legendary DC Super Heroes and Super-Villains including Batman, Superman, Wonder Woman, Joker, The Flash and Harley Quinn, plus three spellbinding sets for fans of the Wizarding World: Harry Potter, Magical Companions and Magical Creatures. "Fan-Art Like A Pro" is a new and original product concept, offering a unique immersive fandom experience enabling creative expression, artistic skill development and personal accomplishment. The sets include everything you need to create authentic comic style fan art across a range of characters and scenes, and are curated to deliver professional results. Each bespoke art set includes premium quality materials including iconic brand line art designs, and specially selected colour-matched alcohol markers which are an original and authentic medium used by professional artists. The sets also include expert instructions and online tutorials which make them suitable for both newcomers and hobbyists, with no experience required.
To showcase this fantastic new line of products, Spectrum Noir will be making its debut at London Comic-Con with a dedicated stand in the Artist Alley zone, where visitors will have the opportunity to participate in some interactive creative workshop demonstrations. Guests will be able to try the new product range, purchase exclusive show packages and gain access to free workshops led by well-respected professional artists.
Sara Davies, founder of Crafter's Companion, business investor and television personality says, "We are so excited to finally be able to launch our "Fan-Art Like A Pro" DC Super Hero and Wizarding World products, and what better way to unveil the kits than London Comic-Con – the ultimate fan event! As our first entertainment licenses, it's been a total labour of love bringing iconic characters and scenes from these powerhouse franchises to life. I honestly cannot wait to see the reaction from the fan and art communities as we help them immerse in the fandoms and unlock their creative potential with Spectrum Noir's new range of 'Fan-Art Like A Pro' art sets."
Following the official launch at London Comic-Con on 27th-29th October, the DC Super Hero and Wizarding World "Fan-Art Like A Pro" sets will be available to purchase online from the website as well as Amazon and selected retailers across UK & USA.