Speak Out, Stay Safe Shortlisted for Four Awards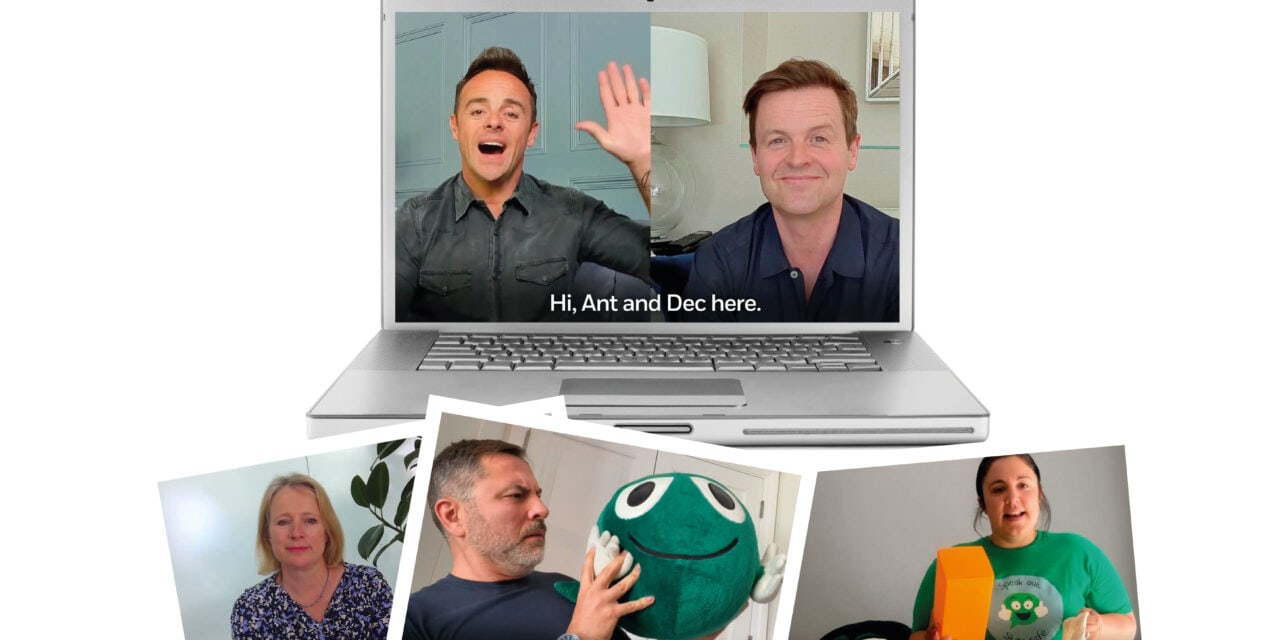 The NSPCC announces that the virtual Speak Out, Stay Safe Facebook Assembly featuring BUDDY has been shortlisted in four categories at the UK Content Awards.
B2C CONTENT CAMPAIGN OF THE YEAR
INFLUENCER/CELEBRITY CAMPAIGN OF THE YEAR
NOT-FOR-PROFIT / CHARITY CONTENT CAMPAIGN OF THE YEAR
VIDEO CONTENT CAMPAIGN OF THE YEAR
The full shortlist for each category can be seen here
The Coronavirus pandemic meant NSPCC staff and volunteers were unable to go into schools to deliver SOSS assemblies – so on June 5th 2020 at 9.30am, they launched a virtual version on the NSPCC's Facebook page with help from an all-star cast.
Appearing alongside Buddy and Sally from the NSPCC were Ant and Dec, David Walliams and the Minister for Children and Families, Vicky Ford MP.
The awards are being streamed virtually at 1pm on October 20th and we'll be keeping our fingers crossed for a win!
The NSPCC's Buddy is a bright green 'speech bubble' mascot used to communicate the NSPCC's 'Speak Out. Stay Safe' (SOSS) campaign, which has so far reached 90% of primary schools nationwide.
The age-appropriate SOSS assemblies and workshops are delivered to children aged 5 to 11 across the UK and Channel Islands to encourage them to speak out if something is worrying them.
Pupils are taught in a lively, interactive and child-friendly way which supports a school's safeguarding duties and links directly to the curriculum. They also learn about Childline and how the service can help them.
Buddy has been seen by more than 1.8 million primary school children each year, and demand is still growing – in 2019 there were 600 new schools who requested a SOSS assembly for the very first time, an all-time record high.
Edutainment Licensing's licensing strategy for Buddy is underpinned by the huge awareness of the 'Speak Out. Stay Safe' campaign, identifying licensees, which share the NSPCC brand values.
"Launching Buddy licensing is the perfect route to build even further awareness and help keep children safe" said Denise Deane, Owner, Edutainment Licensing.