Snowtap card sales hit new highs ahead of launch of next collection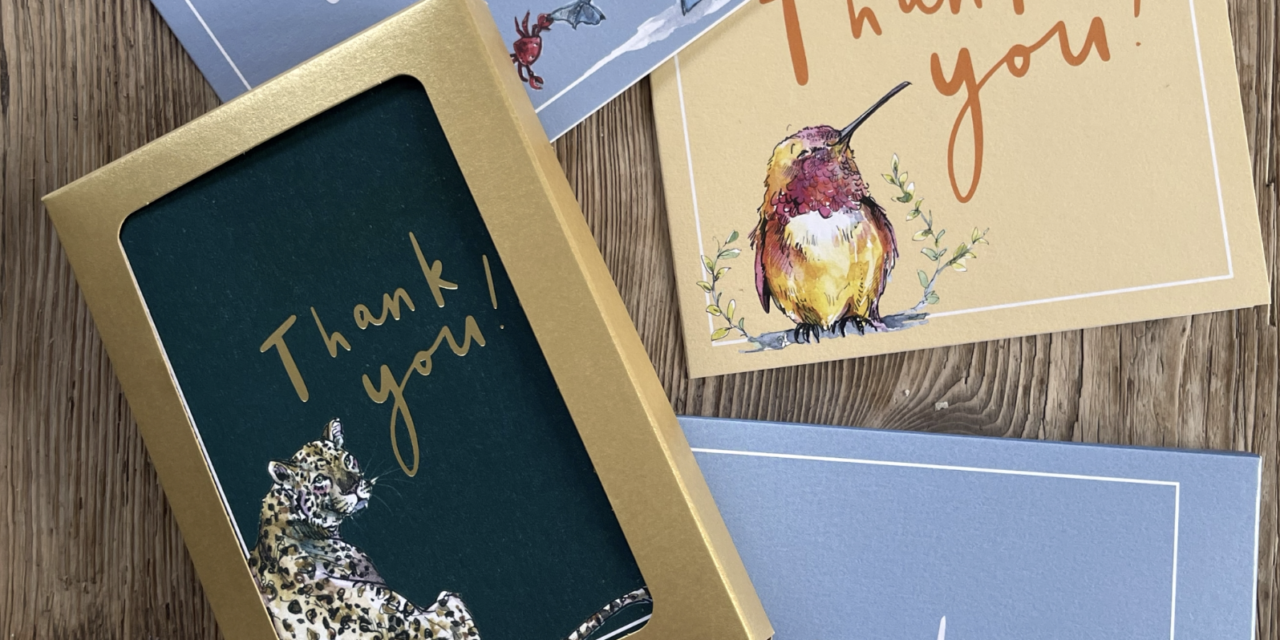 Graphic design and illustration brand Snowtap, Snowtap's greeting card publisher The Art File, and KJG Ltd, which manages the Snowtap consumer products programme, are celebrating a successful start to 2023, with sales figures fast approaching 200,000 cards already. This growth comes ahead of the planned launch of the third generation of Snowtap cards.
The launch will see an exciting new set of designs unveiled on The Art File stand (200) at PG Live, the event that brings the greeting card community together at the Business Design Centre, Islington, London, from 6-7 June. The new designs will also appear on stand DP1-C5 at leading retail trade event the Harrogate Home & Gift Buyers Festival in July.
The new designs will again highlight Snowtap's signature beautiful artwork, which includes illustrations in watercolour and line drawing with hand-drawn typography highlighting witty and motivational wordplay.
It was in November 2021 that KJG signed a deal for Snowtap to appoint The Art File, a leading independent publisher of greeting cards, stationery and gifts, as Snowtap's leading greeting card publisher. The greetings cards, based on Snowtap's natural-world-inspired designs, have been a big success and sales, both online and at physical retail, have exceeded expectations.
Snowtap also boasts a strong licensing appeal. KJG Ltd manages licensing activity for this distinctive and delightful brand which has seen the launch of Snowtap-inspired stationery and gifts from Blueprint Collections and innovative jigsaw puzzles from Gibsons Games. Snowtap also enjoys a very successful relationship with Portico Designs, through which it sells cards and calendars to Barnes & Noble in the US as well as calendars in the UK. Plans are also advanced for the appointment of a licensing partner for the US market.
These partnerships build on Snowtap's consumer products programme, managed by KJG since 2021. The company was founded in 2016 by Susy Snow and Gracie Tapner, who studied Illustration and Visual Communication together at university.
James Mace, Sales and Marketing Manager for The Art File, says: "We're absolutely delighted at how well Snowtap continues to perform and grow with us here at The Art File. The designs have been a hit with our customers, and we can't wait to show them the next generation of new designs at PG Live and Harrogate Home and Gift in June and July respectively."
Gracie Tapner and Susy Snow, founders of Snowtap, add: "Recent months have been something of a whirlwind as the Snowtap brand continues to build awareness and sales across both cards and licensing. We're thrilled that our designs continue to enjoy such a positive response and are looking forward to supporting the excellent work of The Art File in spreading the word to buyers everywhere."
Kirsty Guthrie, KJG Ltd, adds: "The appeal and originality of Snowtap's work continues to resonate with card buyers. The latest designs will, I am sure, build on this success and expand it as planned launches at major trade events further boost awareness of this exciting brand."