Smiley, ABG and Alibaba Announced as Keynotes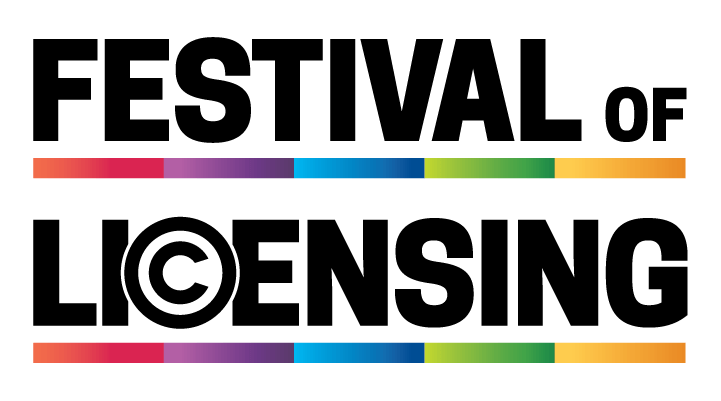 The iconic Smiley brand, the world's biggest retailer Alibaba, and globally-renowned brand management, brand owner and marketing company Authentic Brands Group (ABG) are the first keynotes revealed for the Festival of Licensing Live Stage agenda, sponsored by Crunchyroll.
A month-long virtual celebration of the global licensing industry running from 6-29 October, Festival of Licensing incorporates three regional events linked to the world's biggest markets – Europe, Asia and the Americas – and culminates with the global C-suite and executive-level virtual conference, Licensing Leadership Summit. Festival of Licensing is organised and produced by the Global Licensing Group at Informa Markets.
Going live at 0900 BST on 6 October, The Smiley Co., the French brand that's been dedicated to the way we share happiness since the 1970s, will open the festival and kick off the event's Europe content. Alibaba will take the centre stage for the first day of the Asia week. ABG will headline day one of the Americas week with insight into their unique business strategy that has been making business headlines thanks to a strong partnership with U.S. mall owner Simon Property Group; and Live Stage sponsor, Crunchyroll, will keynote the America's second day of content with a lively discussion around anime, one of the hottest entertainment trends in pop culture right now.
Festival of Licensing will also include educational content from event sponsor Licensing International, the leading trade association for the global licensing industry, working to foster the growth and expansion of licensing around the world.
"To have businesses of this stature, who are globally known and respected throughout licensing and beyond, headlining on the Festival of Licensing Live Stage is phenomenal. We couldn't have asked for more," said Anna Knight, Vice President, Licensing, Informa Markets.
"We have amazing regional sessions confirmed, as well, including fantastic panels. This is just the start. We have another four weeks to go and a tonne more keynotes and content yet to announce. It's going to be an incredible line up with some truly inspirational sessions and can't-miss educational content."

View the agenda here: https://www.thegloballicensinggroup.com/en/agenda-overview.html