Sky Commissions Third Series of Tom Gates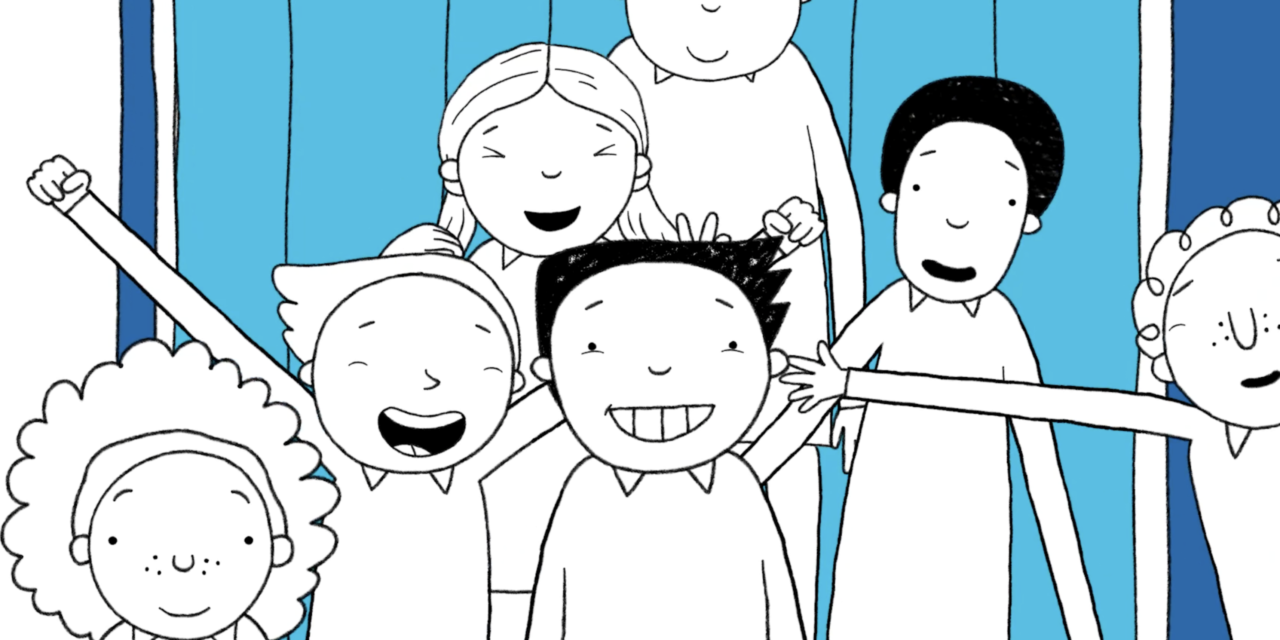 Sky has commissioned a third series of the hugely popular, BAFTA Scotland award-winning kids show The Brilliant World of Tom Gates (20×11') from TG Entertainment Limited. The series is currently in production and will be available on the Sky Kids channel and on demand, as well as on streaming service NOW in the UK & ROI in early 2024.
In addition to the commission, global children's media and distribution company WildBrain has secured more international sales. Added to the growing list of territories where Tom's entertaining exploits can be seen are TV3-Televisió de Catalunya's children's channel SX3 (Spain) for Seasons 1 & 2 and both the Christmas and Halloween specials, Showmax (Africa) for Seasons 1 & 2 and Knowledge (Canada) the Halloween special. WildBrain is global distributor for The Brilliant World of Tom Gates outside the UK, including both the Halloween and Christmas specials.
The Brilliant World of Tom Gates is a Sky Original kids series featuring a modular mixed-media magazine format, based on the award-winning, multi-million-copy-bestselling Tom Gates books written and illustrated by Liz Pichon and published by Scholastic.
A combination of 2D and stop-motion animation with live action, the series blends Tom's humour and school life with crafting ideas and makes which kids love to recreate, along with interactive games, gags and catchy songs. Series three will see excellent doodler and enthusiastic avoider of homework (but not caramel wafers) Tom embark on more rib-tickling adventures at home and school, with his friends and family. Favourite characters such as frenemy Marcus and friends Leroy and Indrani return for more fun and new characters, Celeste and Kit join the gang. New episodes will see Tom's band, The Dog Zombies' position as musical top dogs under threat from a mysterious new band; Tom faces his worst nightmare as he gets stuck in a lift with Marcus; and Leroy conjures up confusion with a mysterious magic box.
The sparkling voice cast including Mark Bonnar (Line of Duty, Shetland), Catherine Tate (Catherine Tate Show, Doctor Who, Billionaire Boy) and Logan Matthews as Tom returns to breathe life into the characters and they are joined by Daya Singh Atwal as Mark, Leshanty Bonsu as Florence and Abby Wallace as Amy.
Tom Gates' hilarious signature songs will continue to entertain viewers, with ten new witty ditties written by songwriter Mark Flannery.
Liz Pichon's award-winning book series has sold more than 16 million copies worldwide and has been translated into 47 languages. The heavily illustrated novels, in handwritten font with Tom's doodles and pictures embellishing the text, document in hilarious detail his everyday trials and tribulations at home and school which all kids can relate to. The 21st book in the series, Tom Gates: Five Star Stories (Hooray!), will be released in September.
Lucy Murphy, Director of Kids Content at Sky UK & Ireland, said: "We know how much our audiences are loving Tom Gates so we are delighted to be bringing a third series of The Brilliant World of Tom Gates to screens; filled with all the comedy, escapades and creativity Tom's loyal fans expect."
Ken Anderson & Arabella Page Croft of TG Entertainment Ltd, Executive Producers on Tom Gates, said: "We are thrilled that Sky Kids has commissioned another series of The Brilliant World of Tom Gates. We are already in production and having great fun planning more hilarious and EPIC exploits for Tom and his pals."
The Brilliant World of Tom Gates is produced by TG Entertainment Ltd – a company jointly owned by Black Camel Pictures and Wild Child Animation. The Executive Producers are Ken Anderson from Wild Child Animation, Arabella Page Croft from Black Camel, author illustrator Liz Pichon, and Ian France, Commissioning Editor at Sky. The Series Director is George Sawyer and Series Producer is Sueann Rochester. Head Writer on the show Ben Ward is joined by new writing talent Jo Neary, Nadia Shireen and Sarah Mills and animation production services are provided by Wild Child Animation.