Sinking Ship Entertainment Announces Dino Dex, Brand New Series in Award-Winning Dino Franchise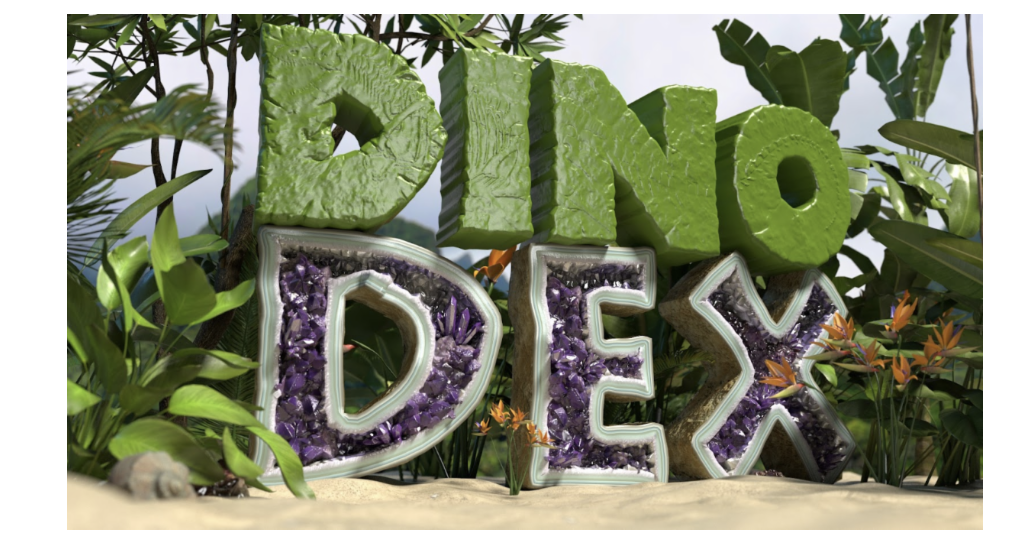 Canada's Sinking Ship Entertainment (SSE) announced today that production began July 6 for Dino Dex, the newest TV series in its beloved Dino franchise produced for Prime Video, Amazon Kids+, TVOkids, TFO, Knowledge Network and with the support of the Shaw Rocket Fund.

After launching the Emmy Award-winning Dino Dan series in 2008, SSE then introduced Dino Dan: Trek's Adventures in 2013 followed by Dino Dana in 2017. Featuring Dana's little brother Dex, SSE began production on 13 episodes of Dino Dex, set to be released in 2024. Dino Dex, the latest entry in SSE's Dino franchise, follows Dex, a 9-year-old artist, disruptor, and 'paleontologist in training'.

Like Dan, Trek, and Dana before him, Dex uses the Dino Field Guide and has the magical ability to see dinosaurs in the real world. But Dex envisions them a little differently. Thanks to his artistic eye and thirst for knowledge, Dex wants to reconsider how dinosaurs look, how they act, what they eat, and more! He is not afraid to get right into the action to do it. Fortunately, he's not alone in his quest. His neighbor Kayla is along for the ride and her love of rocks and geology makes her the perfect dino partner. Armed with their transforming dino backpacks, Dex and Kayla become dinosaurs to re-examine everything we think we know about prehistoric creatures, including the iconic Tyrannosaurus rex and Triceratops. Dino Dex continues the tradition of Emmy award winning adventures, but with a twist. 

"Our Dino evolution continues!" Says J.J. Johnson, founding partner of Sinking Ship Entertainment and creator of the Dino franchise. "We're so excited for Dino Dex to bring the latest and greatest (and weirdest) dino facts and action to our incredible and enduring global fans." SSE's Dino series have received a wide range of critical accolades. Dino Dana won 3 Daytime Emmy Awards, including Outstanding Performer in a Children's, Family Viewing or Special Class Program while Dino Dan won a Daytime Emmy Award for Outstanding Pre-school Children's Series. Dino Dana also earned honors from the Writers Guild of Canada, the Youth Media Alliance, the Telly Awards, the Parents Choice Awards, and the Kidscreen Awards. Over the years, SSE's dino series have gone worldwide by securing additional broadcast partners in over 100 countries worldwide. "The international reach of our Dino franchise speaks to its universal appeal, and we are excited to continue expanding our footprint and bringing this imaginative world to children around the globe." adds Kate Sanagan, Head of Sales and Distribution at Sinking Ship Entertainment.

"From tv series, movies, live experiences, books, and toys, we have built a long lasting fullsome brand that provides a multitude of entry points for children to engage in the timeless fascination with dinosaurs."  The first entry in SSE's Dino franchise came in 2008 with Dino Dan, an ordinary 10-year old boy with an extraordinary obsession: he eats, sleeps and breathes dinosaurs. A typical day for Dan isn't complete unless he's racing a T-Rex on his school track, finding a Pterodactylus in his attic or getting a baby Brachiosaurus back to its mom. While Dino Dan is an expert in all things dinosaurs, he also specializes in getting his willing crew of classmates, teachers and family pulled into his larger-than-life adventures. In 2013, SSE unveiled Dino Dan: Trek's Adventures, which chronicles the adventures of Dan's younger brother Trek. Then along came Dino Dana, produced for Prime Video in the US and UK and TVOkids in Canada. The series launched in 2017 following Dana, a 10-year-old girl who also loves dinosaurs and solving problems with science. Dino DanaThe Movie released on Prime Video and TVOkids in 2020.  Along the way, SSE has formed strategic partnerships with educational organizations and institutions. SSE worked with museums to create the interactive and dynamic, "The Dino Dana Museum Experience," which launched in 2021 at the height of the pandemic. Dino Dana The Movie has also screened at 17 museums across 5 countries. By collaborating with renowned paleontologists and scientific advisors, SSE has ensured the accuracy and educational value of its Dino content.