Konami Celebrates 25th Anniversary of Yu-Gi-Oh! Trading Card Game with New Line of LIcensing Collectibles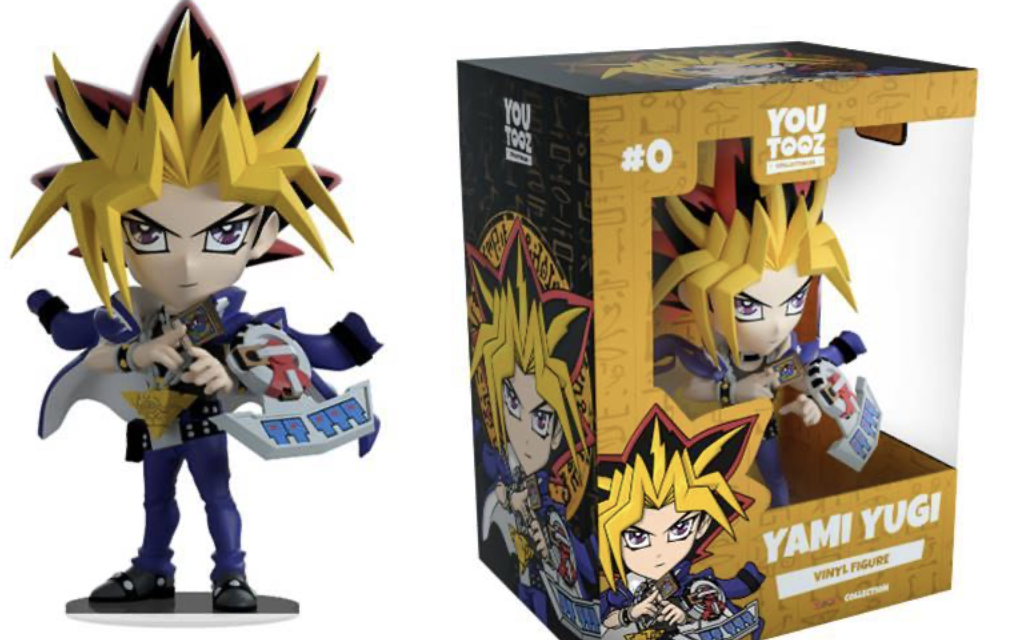 Yu-Gi-Oh! TRADING CARD GAME (TCG) commemorates its 25th Anniversary celebration, and Konami Cross Media NY, Inc. has signed four new agreements that will bring an array of exclusive licensed products to market in honor of the milestone, ranging from apparel, back-to-school accessories, streetwear, and metallic posters.
The announcement was made today by Jennifer Coleman, Vice President of Licensing and Marketing, Konami Cross Media NY.
The Yu-Gi-Oh! TRADING CARD GAME, featuring monsters, spells, and traps, was launched by Konami in 1999 in Japan and later in North America. Through the years, it has become a top selling trading card game worldwide and been recognized as such in the past by Guinness World Records. Konami launched its 25th anniversary project in February 2023, with on-going planned releases of commemorative products through 2024.
Kicking off today's announcement, Coleman revealed a new wave of anniversary-themed licensing deals with Ripple Junction, Displate Metal Posters, Youtooz and KID'ABORD.
"The Yu-Gi-Oh! TRADING CARD GAME is part of the heart and soul of the franchise," said Coleman. "As the game is enjoyed by countless fans in more than 80 countries and 9 languages, we are committed to making this a very special and memorable milestone. Coming off a successful collaboration with adidas Originals that helped kickoff the 25th anniversary of the TCG, we look forward to having even more Yu-Gi-Oh! products available to fans globally throughout the celebration."
Details include:
Ripple Junction will develop and release Yu-Gi-Oh! T-shirts, fleece, fashion tops, bottoms, sleep & lounge wear as well as a number of accessories including: headwear, socks, throw blankets, bags, boxer shorts, and cell phone accessories for the U.S. and Canada.
Displate will offer Yu-Gi-Oh! fans quality metallic wall art posters at an affordable price and furthers the brand's reach into the home décor space and continued growth as a lifestyle brand. Displate's Yu-Gi-Oh! products will be available worldwide, excluding Asia.
Youtooz will bring to life memorable Yu-Gi-Oh! moments in fandom with a collection of high-quality figures based on memes. The Yu-Gi-Oh! collectibles will be available online for fans in the U.S., Canada, Mexico and UK and Australia markets.
Well-known supplier of back-to-school products, KID'ABORD, will soon offer a line of Yu-Gi-Oh! inspired back-to-school items including: backpacks, trolly bags, satchels, pencil cases, and diary books for fans living in France and French-speaking territories.
Most of the aforementioned Yu-Gi-Oh! products will launch starting this year and continuing throughout the 25th anniversary celebration.