Simon Philips Joins Board of Falcon's Beyond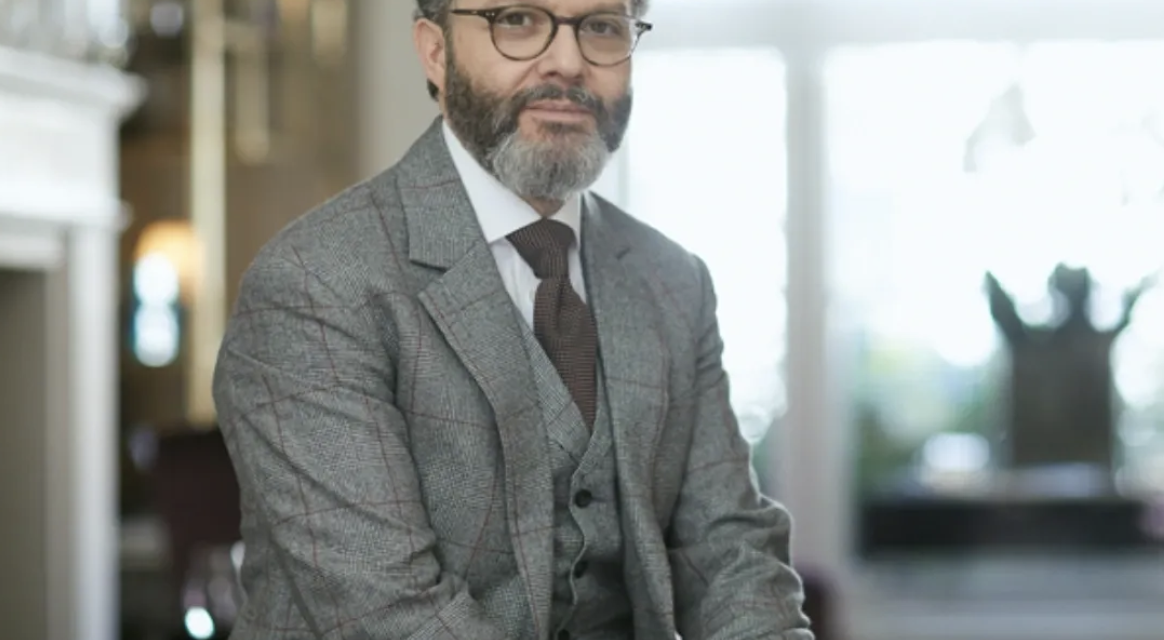 Simon Philips, one of the licensing industry's most accomplished executives whose visionary approach to brand building has helped shape the strategic direction of some of the world's most iconic franchises— from Disney, Pixar, Star Wars, and Marvel, to CoComelon, Pokémon, Teenage Mutant Ninja Turtles, and Yu-Gi-Oh—has joined the board of Falcon's Beyond Global, LLC, it has been announced. His unparalleled expertise will help drive the unique entertainment and consumer product synergies at the vertically-integrated experiential entertainment powerhouse—now deploying its 360° IP Expander™ model around the globe. 
Among his many accomplishments, Philips served as president of Marvel Entertainment International, where he was a member of the leadership team that helped build Marvel into a retail powerhouse and pave the way for its sale to Disney. He later became Executive Vice-President & General Manager, The Walt Disney Company, Europe, the Middle East & Africa, where his strategic approach to bringing to life iconic brands from across the Disney, Star Wars, Pixar, and Marvel portfolio through licensing generated over $16 billion in annual sales. Philips currently serves as Managing Director, Global Consumer Products at Moonbug Entertainment, the company behind such red hot digital-first properties as CoComelon, Blippi, and many others.
Now, Philips said, he sees an exciting shift in the way content is consumed and engaged with by kids and wants to take his know-how to Falcon's Beyond™ as it leads the industry into the future. That shift? A 360° engagement with story across the entire transmedia spectrum.
"Falcon's Beyond is playing in an unlimited sandbox," said new board member Simon Philips. "We have the IPs and we can create, distribute, and optimize content across many platforms simultaneously. As we develop multiple touchpoints, we can rapidly grow a very successful consumer products program. Then we have the unmatched opportunity to take all of that into immersive theme park spaces around the globe—at unprecedented speed. This transmedia superpower sets Falcon's Beyond apart from its competition. No one else can do what Falcon's Beyond can. It's disruptive, it's progressive. Falcon's represents the future of engagement in IP."
Cecil Magpuri, CEO of Falcon's Beyond, commented, "Having Simon Philips join the team is an undeniable testament to our vision. Falcon's goes way back with Simon, starting with major Marvel projects in Korea and Dubai, and he understands that great storytelling is at the heart of everything we do. Simon brings over 30 years of incomparable experience and insight to the game. Again and again, he has proven his ability to see the future of global entertainment. Incredible things are on the horizon."
Philips joins the board on the heels of Falcon's most recent announcements of forthcoming groundbreaking projects in the entertainment and hospitality sectors. In September 2021, Falcon's announced Curiosity Playground, a new experiential edutainment venue that will bring to life multiple iconic properties, such as Dinosaur Train®, SuperWHY!®, Odd Squad™©, and Wild Kratts®. In December 2021, Falcon's and global hotel company Meliá Hotels International announced its plans to develop a world-class theme park and premier entertainment, dining, and retail destination in Punta Cana, Dominican Republic. As part of the investment, Meliá Hotels International also revealed plans for significant renovations and enhancements for two leading Paradisus resorts at the destination – Paradisus Punta Cana and Paradisus Palma Real.