New Garfield Inspired Pizzas and Lasagna To Celebrate Feline's 45th birthday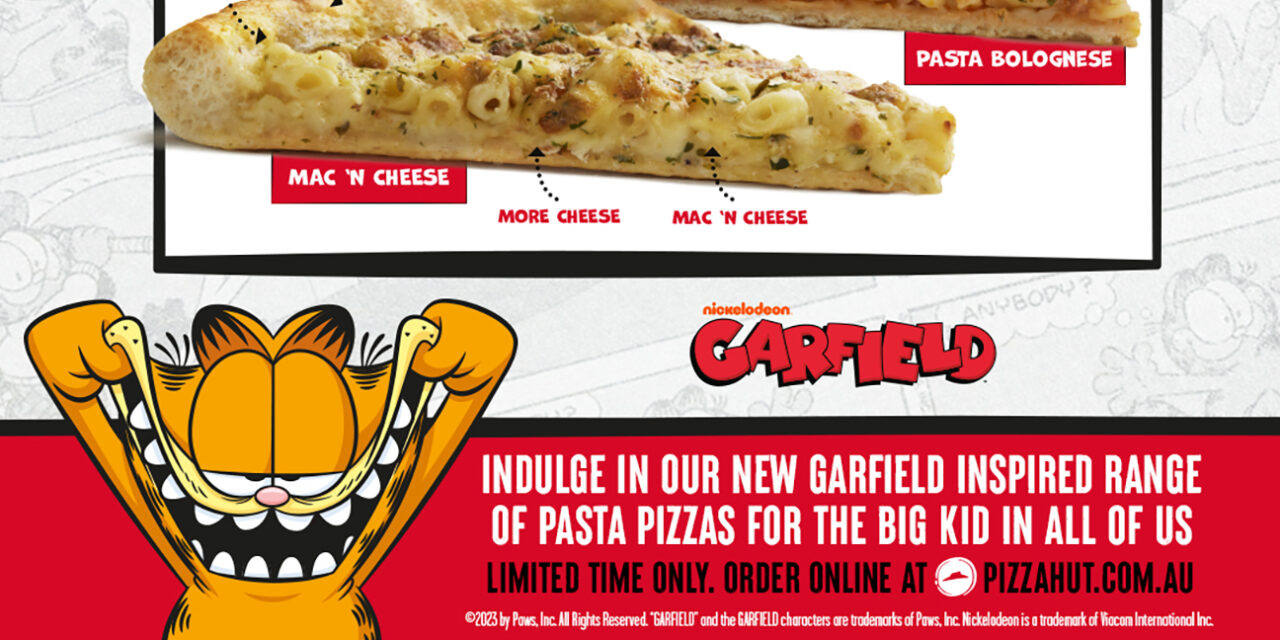 A Cucina Classica Lasagna Plus New Flavours At Pizza Hut Revealed In New Paramount ANZ Consumer Products Partnerships To Celebrate Garfield's 45th Anniversary.
This week Garfield celebrates 45 years of "cattitude" so to mark this major milestone, we are revealing a selection of new foods inspired by this feline's favourite dishes.
Pizza Hut has introduced two new Garfield-inspired pasta pizzas with Mac'N'Cheese and Pasta Bolognese available online at pizzahut.com.au for a limited time until Sunday, 16 July.
Plus, Cucina Classica are launching a Garfield Classic Italian Lasagna Ready Meal available in supermarkets across Australia from mid-July.
These partnerships with the Consumer Products Team at Paramount Australia and New Zealand (ANZ) help fans embrace their own inner Garfield, who is still the most iconic cat in the business after 45 years.
Venetia Davie, Vice President, Paramount Consumer Products, UK, Ireland, Israel and ANZ, said Garfield is a classic brand and beloved character for fans of all ages.
"The new lasagna and pizza flavours lean into Garfield's cheeky and irreverent humour as well as his well-known love of food and will be such a fun mealtime experience for new and nostalgic fans to enjoy," said Venetia.
"These partnerships show the power of our iconic brands, unique IP and creative team who bring fresh ideas to the consumer products market."
Simon Stocks, Pizza Hut Director of Marketing, said they were delighted to make these new Pasta Pizza flavours available throughout Australia for a limited time.