Brand Licensing Europe invites brands to strut their stuff on the BLE catwalk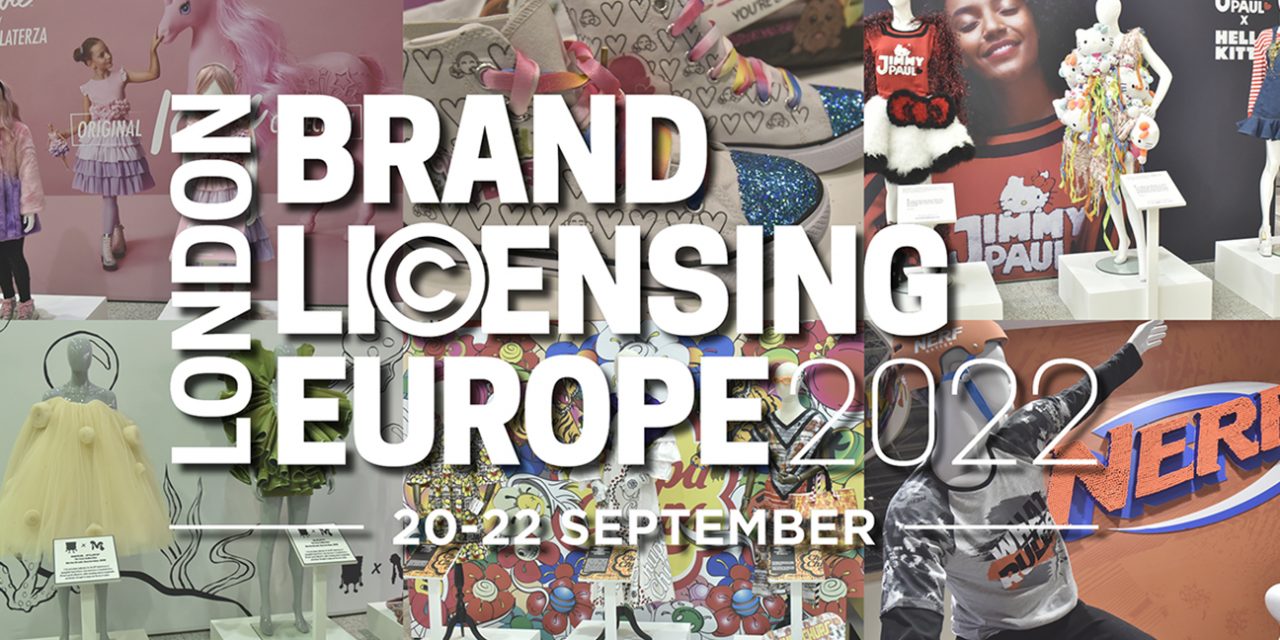 Brand Licensing Europe – Europe's leading event for licensing and brand extension – has dropped fresh details of its 2022 fashion theme, including daily catwalk fashion shows streamed throughout ExCeL London, a futuristic fashion keynote and tactile, inspirational product showcases.
Hitting the catwalk
Ten, 15-minute fashion shows will hit the central catwalk across the three event days with each show themed around key licensing categories. Visiting retailers, designers and manufacturers can expect professional, expertly made-up and choreographed models (kids and adults), stunning lighting and great tunes as the brands' collections are strutted along the catwalk.
Categories include: Collabs, food & beverage, footwear, kids, sports & athleisure, sustainability, and culture & the world.
Each show will be streamed live to TV screens on the show floor as well as in the central visitor boulevard of ExCeL and outside on the West Podium screen. The catwalk running order will also be published well in advance so exhibitors and attendees can avoid clashes with key meetings.
Brand involvement
There are two options for brand owners to get involved at this stage and with only 10 shows over three days, organisers are encouraging brands to get in touch quickly to avoid missing out
Platinum 
These brands will be the sole focus of one 15-minute show and will be in control of everything from the music to the models and the overall aesthetic. Three sponsored options available.
Gold
Gold brands will own a 5-minute scene within a category theme of their choosing and have input into the soundtrack to their catwalk showcase.

Twenty sponsored options available
The fashion theme will weave its way throughout BLE, including:


High-end product showcases on display close to the catwalk and in the main entrances featuring products modelled in the catwalk shows.
The License Global Theatre is moving back to the show floor for 2022 and will include several sessions and two keynotes (watch this space!) dedicated to fashion.
Products of Change make a very welcome return to BLE and will be a powerful driver behind communicating the importance of sustainability in fashion.
"From Primark x Greggs, H&M x Keith Haring Mark II and Natural History Museum x Fat Face, to Selfridges opening as a fully-functioning online retailer in the Metaverse and amazing instore experiences popping up all over the world, fashion is an incredibly exciting space to be in right now. The impact it can have on brands, and brands can have on it, is endless," commented Anna Knight, SVP of Licensing, Informa Markets.
"We have been desperate to run a fashion themed BLE for a few years. The pandemic made it impossible in 2020 and again in 2021, but with everything going on in fashion right now – from design and creative, to supply chains and distribution, diversity and ethics, and sustainability and responsibility – we will have more to talk about than ever before and I'm so excited about giving the licensing industry this platform to discuss and inspire."