SILC Series: Change Plastic for Good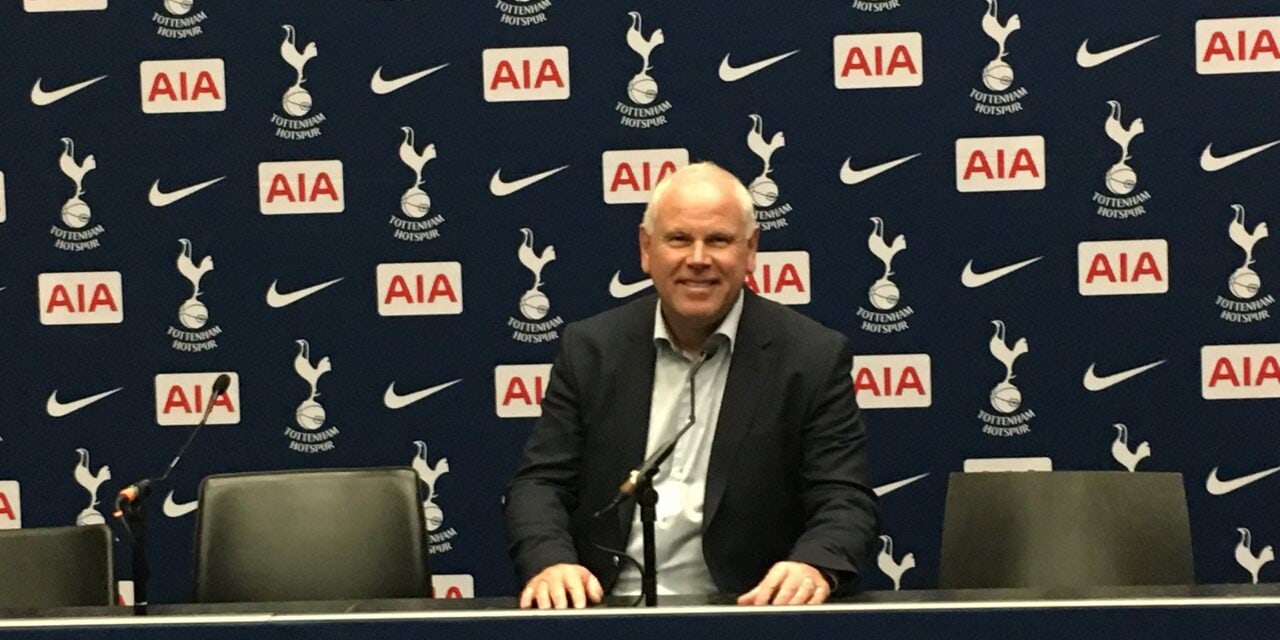 In the first of our interviews in the run-up to the Sustainability in Licensing Conference (SILC), we talk to Peter Rooke, Chief Marketing Officer, Change Plastic for Good about new technologies, design and how the industry needs to act as one.
TL: Sustainability has evolved quickly from being a buzz-word to an absolutely essential part of future-proofing a business and the world in general. Can you outline your business, and some of the areas you are looking to change/have made changes in?

PB: Change Plastic for Good Inc. with their BDP™technology are changing the way Companies manufacture plastic and is revolutionising the design of future products to ensure we give the world a better, brighter and more sustainable future. BDP™ is an organicingredient that enhances the biodegradation of plastic. BDP™ is a bio-based technology that is added into the manufacturing process of plastic, rubber, foam and even fabrics. The products made with BDP™ maintain the integrity and core properties of regular plastic. The shelf life, appearance, recyclability, clarity and strength remain the same. The plastic with BDP™ biodegrades, no microplastics remain and it is tasty food for microbes. As part of our mission we are donating a portion of our profits to the world's clean-up efforts, particularly in oceans with local waterways around cities and towns.

TL: The environment and climate change pose, of course, some of the biggest challenges facing humanity and our planet. What are you hoping to get from the SILC and are there any areas you are looking to learn about?
PB: I'm looking forward to learning and sharing more ideas with like-minded people and I find that with sustainability growing in corporate importance there is something new happening every day. It is important that these messages and initiatives reach everyone. SILC and POC are an important part of that future communication. Consumers we know are driving and demanding change and that is good news for the future. It's time for us all to play a part no matter how small the change we make, we must all start the journey to look after the world for future generations.

TL: It can be a scary thing implementing changes to the whole supply chain of business. What area of business, in your opinion and experience, is a good place to start, for those who might feel overwhelmed?
PB: I believe everything starts and ends with design. I am a big supporter of the circular economy championed by the Ellen Macarthur Foundation and the many resources they have developed on the design process. You have to reconsider and deconstruct every part of your design and manufacturing process, taking great care over the source and integrity of the materials in your product. There are many tools on the EMF website to help chart your new journey in design, they are the leaders in thought management.
TL: Licensing is such a global business – how can the industry still continue to grow while at the same time reducing the risk to the planet?
PB: It's about first steps, consumer from research have shown that they are willing to pay more for sustainably sourced and manufactured products so we should not be frightened about short term financial metrics, it's more important than that. New businesses will emerge in the new green economy and the EU has forecasted a growth in GDP and 700,000 new jobs. From a BDP™ perspective our Change Plastic for Good™ branding will give companies the message they need to add sustainable value to their brand and drive more customers to their products. The BDP™ butterfly represents an amazing technology that simply speeds up Mother Nature. It also represents recycling, recycled content, ocean clean-up, sustainably sourced materials and biodegradation technology that doesn't greenwash. What this brand strategy creates is a value add in plastic waste and recycling. As we grow, so does the clean-up fund. We are helping solve the plastic waste epidemic, past present and future. Our BDP™ butterfly represents a metamorphosis of the old becoming new… of turning plastic from bad to good and taking responsibility for the mess we've made. It is time to Change Plastic for Good™. We want to work alongside other pioneers to change the way we make products and make money, growth will follow.
TL: Fast-fashion and sustainability are not necessarily two words that go hand-in-hand – what do you think might be the future for this area of the industry and can you think of any interesting examples of where change has been made for the better?
PB: We have seen and partnered with many in the fashion business who are designing out waste particularly in the delivery, display and packaging of fashion. Many now have strict environmental codes, therefore we are positive about the initiatives made in the fashion business so far and can thank Mainetti who are suppliers of BDP™ products to, Levi's, Rip Curl, Stüssy and Fila for their support. New yarns with BDP™ included are on the way to and are already being used to make essential face masks and PPE. This innovative yarn will be an ultimate game changer for the end of life of fashion products. We love the fashions made from sustainable materials like bamboo, organic cotton, linen, hemp even seaweed and seashells. In value channels we must have recycled materials as a minimum standard. A 100% increase in throwaway fashion sold in the last 5 years is a trend we need to reverse. Watch out for the first ever biodegradable wetsuit…
TL: Similarly, when we look at the toy industry – what changes can be made so that, again, the industry can survive and thrive while not hurting the planet? 
PB: The single use, low cost collectible and giveaway toy world is particularly under threat and is in the sights of regulators so change must come to that aspect of the industry quickly. In packaging the change has started, more can be definitely be achieved, but the delivery of safe, well designed and durable toys is also a must and the highly regulated standards do need to be maintained. Designing toys from sustainable or recycled materials is underway, however the industry must be clear with the consumer and more must be achieved with the standards associated with new technologies. We are already championing this area. Toys should be designed for generations to come and to remember how many of us have passed down our toys to children and grandchildren. Something all toy manufacturers should be asking themselves at the design stage.
TL: The media, and particularly social media as we have seen over the last few years is one of the biggest contributors to global awareness of climate change and our need to make innovative solutions. A company/brand's reputation can be ruined by a story of unsustainable behaviour. Do you think there is more need than ever for a company to shout out about changes they are making?
PB: We absolutely agree that more communication should be happening, but many Companies are concerned about the "greenwashing" tagline and therefore are probably not shouting as much as they should. In our minds the changes have started so every little step should be celebrated. There is always more we can do, however expressing your goals over a ten year or more period of change should not be seen as a negative.
TL: And along that line – do you believe this is a time for everyone, across the industry, to be working together with a common goal? 
PB: I'm totally committed to the circular economy and like the wheel it will revolutionise the future of manufacturing, however we must ALL embrace it and work together on every part of a product's lifecycle. There is no one single solution, however as an industry we must act as ONE.
About Peter:
The platinum hair reflects the years of wisdom and inspiration Peter has brought to marketing campaigns around the World. As a Client at BAT and Gillette, a Consultant at Clarke Hooper, an Owner at The Pea Green Boat and The Yellow Submarine he has led the growth of 100's of brands. Guinness, Mattel, Hasbro, Kraft, Sony, Heinz and a number of Government Departments are just a few who have valued his creativity. He founded Art + Science in 2004 to help share his experience with other like minded entrepreneurs. As part of his role at Art + Science he is now the Chief Marketing Officer for the pioneering technology group Breakdown Plastic and wants to change the world's perception and use of plastic products.