Ryan Joins Forces with NASA to Promote S.T.E.M.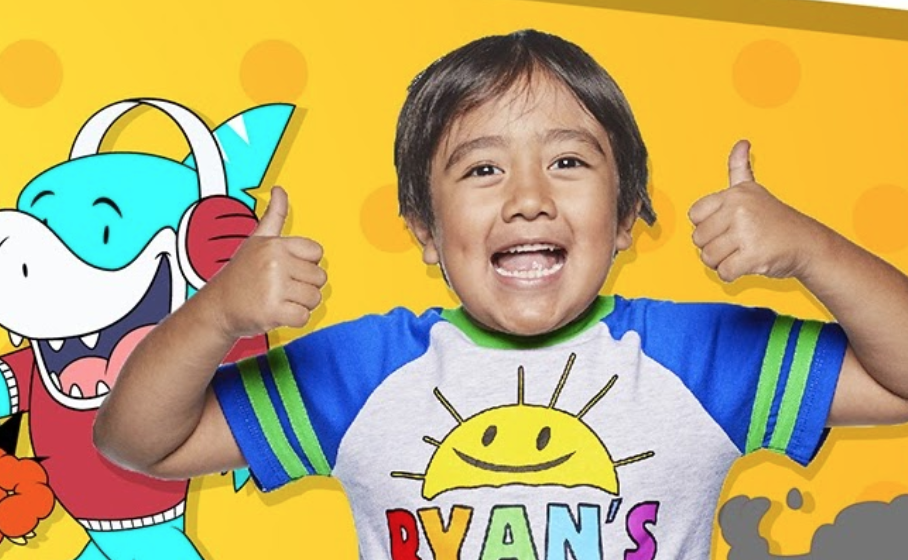 Pocket.watch and their franchise partner, Ryan's World, have announced an in-flight downlink opportunity with NASA aimed at getting the next generation of young learners excited about S.T.E.M. education and space exploration.  Nine-year-old star of Ryan's World, Ryan Kaji, will interview two astronauts currently living and working aboard the International Space Station – NASA's Megan McArthur, and the Japan Aerospace Exploration Agency's (JAXA) astronaut, Akihiko Hoshide. The conversation will take place live, Thursday, July 22 at 7:25 a.m. PDT. Additionally, Ryan will become the first kid YouTube creator to visit the full-scale engineering twin model of NASA's Mars rover, Perseverance, and the Mars helicopter, Ingenuity, at the Jet Propulsion Lab (JPL) in Pasadena, CA. 
The interview with McArthur, the pilot of NASA's Crew-2 mission to the space station and Hoshide, the third Japanese astronaut to walk in space, will encourage S.T.E.M. education amongst children, whom NASA deems the Artemis Generation, the generation that will witness and be a part of the first woman and the first person of color exploring the lunar south pole as part of the Artemis program. As the space agency preps its program, pocket.watch and the Kaji family are hopeful the event will promote interest in space exploration and technology among children in Ryan's generation.
"Becoming a YouTuber today is as popular as becoming an astronaut was for previous generations. We recognize pocket.watch and Ryan's World's unique position to promote interest in science, technology and space exploration through this invaluable opportunity with NASA," said Kerry Tucker, Chief Marketing and Franchise Officer of pocket.watch. "We look forward to reigniting careers in S.T.E.M. as NASA heads back to the moon and eventual journey outward to Mars."
"Educational videos, including science experiments and history lessons, are a huge part of the content we produce for the Ryan's World YouTube channel, so we're excited for this opportunity of a lifetime with NASA to deliver more fun learning content that kids can look forward to," said Shion Kaji, Ryan's father and founder of the family's production company Sunlight Entertainment. "We know a lot of kids look up to Ryan, so continuing to provide videos that spark new interest means so much to us!"
Ryan's interview with the two astronauts will stream live on NASA's YouTube channel and the Ryan's World YouTube channel. Content from the exclusive visit to JPL and footage of the interview will be available on the Ryan's World YouTube channel, the Ryan & Friends OTT channel and the pocket.watch OTT network which spans many different platforms and services.