Magic Light Pictures' Pip and Posy Team with Playday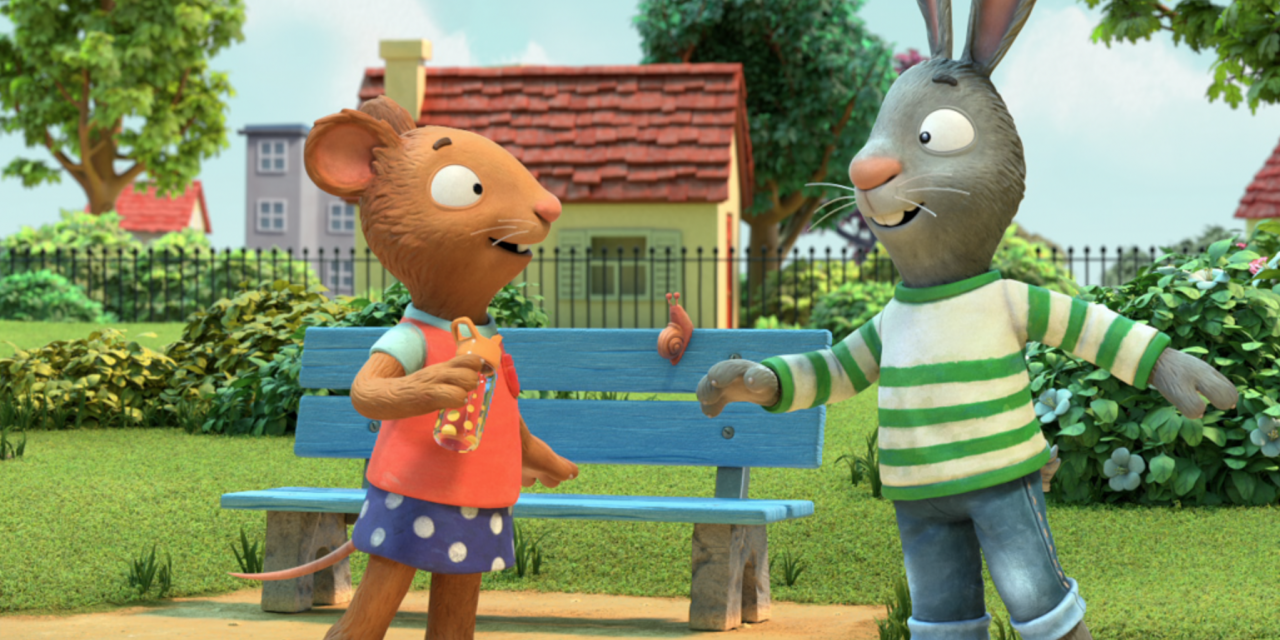 The multi-Oscar nominated Magic Light Pictures today announced that Pip and Posy, its new preschool series about a mouse and a rabbit whose lives revolve around a wonderful world of play, has joined forces with Play England, Play Scotland, Play Wales and PlayBoard Northern Ireland to sponsor this year's Playday event.
Play is fundamental for children's enjoyment of childhood, and vital for their health, well-being and development. Playday, the national day for play in the UK, is an annual celebration which highlights the importance of play in children's lives and will be held on Wednesday, 4th August.
The partnership between Magic Light and Playday will see characters Pip and Posy, from the hit Milkshake! and Sky Kids series, feature in a fun resource pack designed with Playday and available online at www.playday.org.uk. Filled with inspiring Pip and Posy themed ideas, tips and downloadable activities, the pack will help families, carers and communities create their own fun-filled Playday event.
Michael Rose, Executive Producer and co-founder, Magic Light Pictures said: "Play is central to the world of Pip and Posy so we are delighted to team up with Playday, a fantastic initiative that promotes the importance of play. Both our series and this wonderful event celebrate the joy of play and Pip and Posy are looking forward to helping many more friends have fun throughout the summer."
Anita Grant, Chair of Trustees Play England said: "With their love of play and understanding of how it can help to forge friendships and solve problems as well as being huge fun, Pip and Posy are the perfect Playday partners! The past year has been very challenging and play can greatly help children and young people cope with stress and anxiety. We are proud that not only is Playday continuing across all four nations of the UK but we are also encouraging a whole Summer of Play. We can't wait to see the creative ways that families and carers will be celebrating on Playday and beyond with the help of a little Pip and Posy magic!"
Marguerite Hunter Blair, CEO of Play Scotland is really excited about this year's Playday: 'Play Scotland is thrilled that our delightful, playful partners Pip and Posy are promoting the importance of children's play. With a Pip and Posy bumper- edition pack full of ideas and tips to help families and communities create their own Playday event, it's time to get planning for play! This year more than ever we need to encourage children and families to have a summer full of outdoor play and fun, it's so good for everyone!'.
Jacqueline O'Loughlin, Chief Executive Officer, PlayBoard NI said: "Children and young people have faced significant challenges due to the pandemic so this year, more than ever, they need to enjoy time to play, to relax and to spend time with their friends having fun. We are encouraging families, communities and organisations across the UK to get involved in the Summer of Play and especially on Playday when we celebrate every child's right to play . We're delighted to have the support of Magic Light Pictures and Pip and Posy to help share the fun, joy and benefits of play."
Pip and Posy has been a hit with young audiences since its UK premiere on Channel 5's Milkshake! in March. Every episode of this joyful new animated series features play-filled stories, showing how play can help children build lasting friendships with kindness, resilience, and flexibility. Even when things go awry, the pair use play to problem solve and overcome their differences so they can get back to what they love doing best – having fun!
Playday is the annual national day for play in the UK, coordinated by Play England, Play Wales, Play Scotland and PlayBoard Northern Ireland. This year's theme, Summer of Play, recognises the challenges children and young people have faced over the past year and the need to enjoy time for play with their friends, having fun.