Roadsign Australia Brand Expanding to America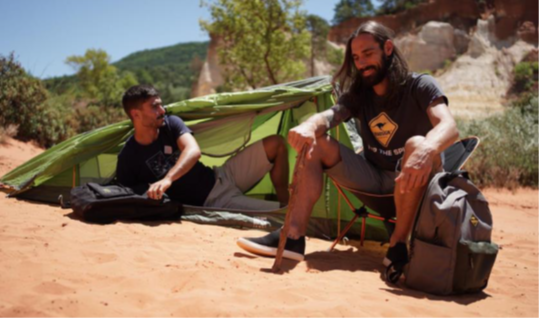 ROADSIGN AUSTRALIA, the international outdoor adventure brand has selected The Brand Liaison to lead its North American launch of licensing programs.   ROADSIGN is showing at Brand Licensing Europe Nov 17-19 at Booth B-200.
Inspired by the adventure of the outdoors and with a dedication to protect wildlife around the world, the highly visible ROADSIGN brand represents exploration, love for travel and spirit to reconnect to nature. Born in the outback of Australia, ROADSIGN has established itself as a leading outdoor apparel and footwear brand with distribution throughout Australia, Europe and Asia, and is now expanding to North America.
"To expand ROADSIGN into the North American market is for us an obvious choice! The Australian territory shares many similarities with North America: wide open spaces, varied landscapes and unique wildlife. We have the same passion for travel and exploration." Explained Maxime Paul, Brand Manager for the ROADSIGN brand. "ROADSIGN embodies Australia's spirit of nature, freedom and simplicity. And as an authentic Australian Outdoor brand, we will meet the needs of people eager to discover the beauty of our World."
"The ROADSIGN brand has built a very strong reputation for quality outdoor apparel and footwear with outdoor enthusiasts, hikers, campers, travelers, and anyone looking to enjoy the great outdoors. As soon as you see the iconic yellow ROADSIGN and you immediately imagine the Australian Outback." Stated Brand Liaison president Steven Heller. "And you know its all about enjoying the great outdoors, travel and the spirit of adventure!"
Following the latest European fashion trends, ROADSIGN licensing in North America will include Apparel, Footwear, Accessories, and all travel, camping and outdoors products. The Brand Liaison will also be seeking anchor retail partners and unique collaborations with like-minded outdoor, travel and adventure brands.