Historic Environment Scotland (HES) Is Expanding Its Licensing Programme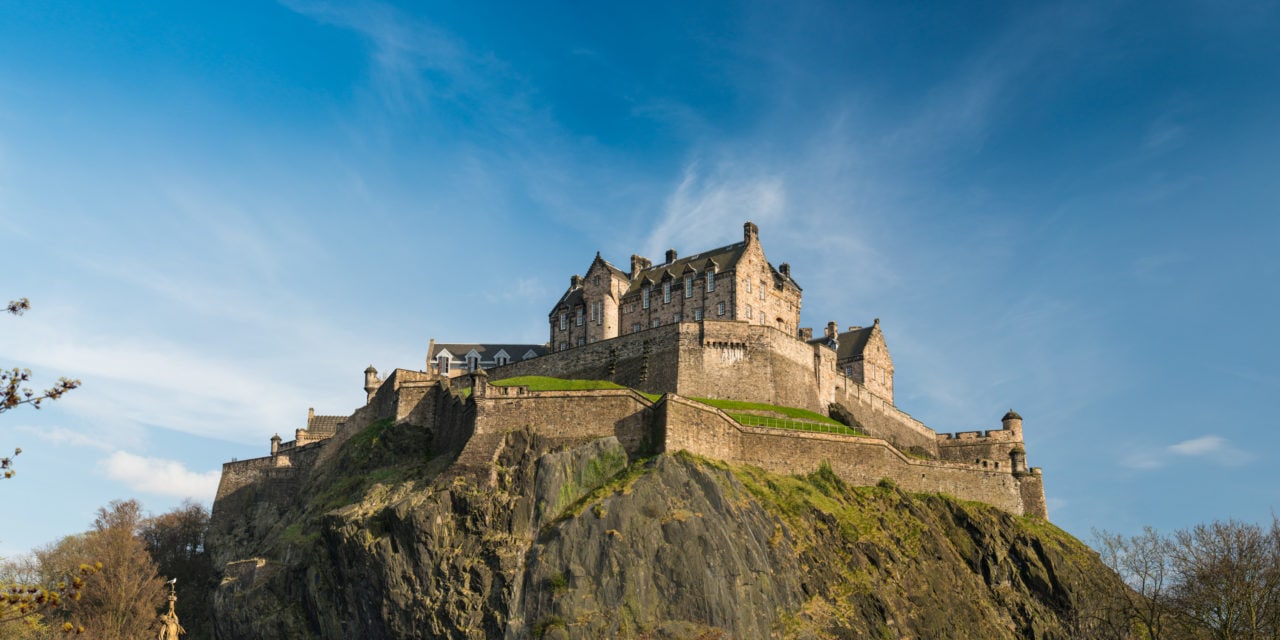 Historic Environment Scotland (HES) has announced that it has signed two new licenses with historic company Walker's Shortbread, and apparel company International Insignia.
HES cares for more than 300 properties ranging from the magnificent Edinburgh and Stirling Castles, with their ancient royal histories, to prehistoric sites such as Skara Brae in Orkney. HES's iconic sites are the setting for many films and TV programmes including Outlander, Monty Python and Mary Queen of Scots.
As Scotland's lead body for the historic environment, HES supports the wider historic environment in several important ways, from, championing traditional skills to supporting learning and outreach. It also cares for thousands of objects and photographs and is at the forefront of activity to help mitigate the impact of climate change on the historic environment.
As part of its portfolio, HES manages the licensing programme for its brands which includes Edinburgh Castle, Stirling Castle, Historic Scotland and HES. Each programme closely reflects HES's brand values – with revenue from products sold helping to directly support the work HES does to investigate, care for and promote Scotland's historic environment.
Through the new licence agreement, Walkers will produce a range of shortbread products commencing with a carton featuring Edinburgh Castle.
Walkers was founded over a hundred years ago and continues to be a family firm producing the world's finest shortbread.
Holders of the Royal Warrant and four times winner of the Queen's Award for Export Achievement, Walkers exports its distinctively packaged luxury bakery products to over 100 countries worldwide. Baked using traditional methods and the finest ingredients, Walkers Shortbread has a longstanding baking heritage to ensure the same undisputable excellence that is globally recognised.
Neil Chalmers, Scottish Sales Manager, said 'Walkers has supplied HES over many years with our products and we are now delighted to be working with them as licensees using the iconic Edinburgh Castle brand for one of our best selling products. This will be sold all over the world and will give great visibility to both our brands'.
International Insignia are one of Europe's largest brand merchandising companies who care about the positive impact quality product and design can make in business today. Offering a large range of services from design to warehousing, they work with a number of prestigious organisations in the heritage sector. Helping businesses with their green initiatives, they offer a wide range of sustainable and organic apparel, crafted to last, from naturally sourced fabrics to plastic-free packaging.
Amar Sandhu, Managing Director, said "Edinburgh Castle is a great brand and we are delighted to be producing a range of apparel under license. The combination of the strong brand and our design makes an excellent product range. We are looking forward to selling these products to a number of distributors in the UK and overseas."
Natasha Troitino, Head of Retail at HES, said "We are delighted to have signed these two licenses which will ensure that more people can enjoy and access the Edinburgh Castle brand.
"These two licensees are a great addition to our portfolio, and we look forward to working together to further develop opportunities to highlight the special connection between the castle and one of Scotland's most famous exports."