RHS and Oasis announce limited-edition nature-inspired fashion range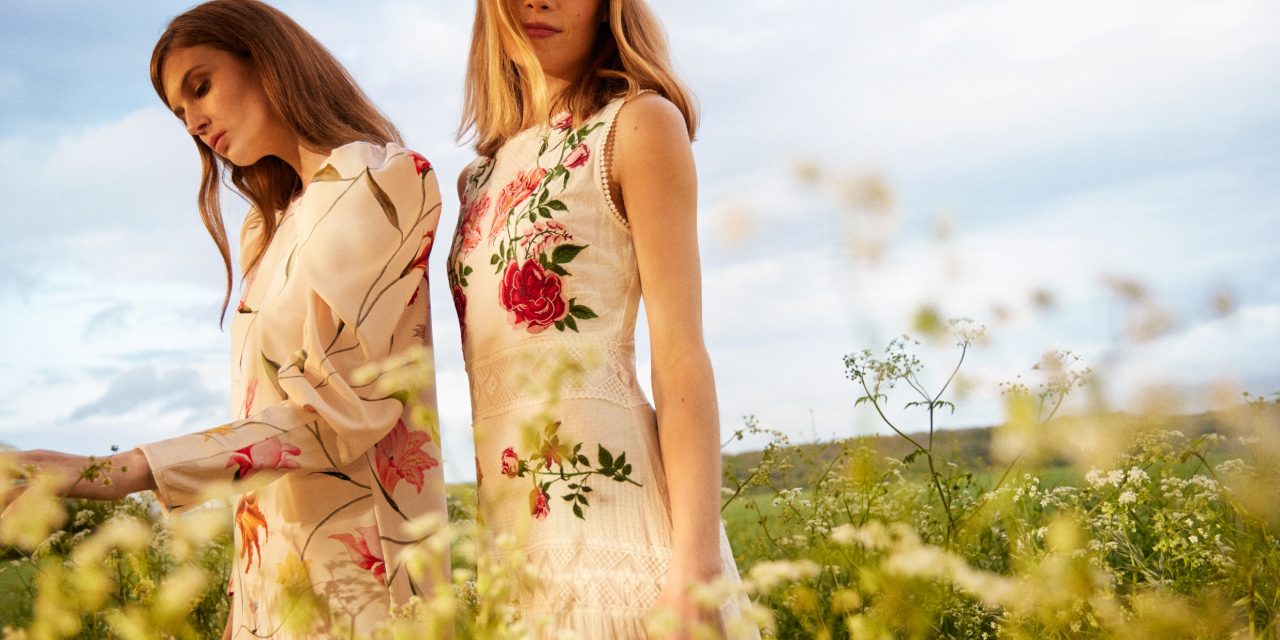 The Royal Horticultural Society (RHS) has announced a partnership with renowned British fashion brand Oasis for an exclusive limited-edition 27-piece collection of contemporary women's apparel celebrating the joys of nature and horticulture.
Using imagery from the RHS Lindley Collections, the world's finest collection of botanical art, the Oasis design team worked closely with the RHS to carefully select and adapt a handful of the most striking drawings. The team then re-sketched the chosen images by hand, incorporating these prints into a new collection that is full of romance and timeless appeal. The 27-piece collection includes 11 enchanting prints in all.
The styles include delicate maxi dresses featuring classic magnolias or bold multi-coloured blooms finished with intricate embroidered trims and ruffle details. Unique bird prints captivate the eye on elegant, tailored separates and corseted midi dresses that are perfect for special occasions. And floaty, boho-inspired pieces make for effortlessly chic summer dressing in both mini and maxi lengths, exuding luxury with crinkle georgette fabrics, lace yoke inserts and dramatic, tie-up sleeves.
The core target market for Oasis is women in their early-mid 30s who seek quality, intricate details and print designs with a story. However, the secondary market for Oasis apparel is a significant one, and the association with the UK's best-loved gardening charity is expected to further enhance the appeal of this new range to a wide age group.
The collection is available online at Oasis-stores.com from the 14th of July.
Since launching in 1991, Oasis has created easy, trend-led, effortless pieces that are made for modern life. Signature florals, art-inspired prints, trending colours and considered details breathe life into midi dresses, jumpsuits and more. The RHS-inspired range is part of a very successful series of limited-edition Oasis ranges celebrating nature.
Michelle Evatt, Head Of Design at Oasis, comments: "We are extremely pleased to launch our first limited-edition collaboration with the RHS. As a brand that celebrates nature and weaves storytelling into print design, the opportunity to explore the RHS botanical print archives was priceless. Our design team carefully selected a handful of striking designs and re-sketched by hand, to incorporate these breathtaking prints into a collection that's contemporary yet full of romance and timeless appeal, while capturing the essence of the RHS."
Cathy Snow, Licensing Manager, RHS, says: "From sketch to store, Oasis worked closely with the RHS to capture the essence of the work in our vast library. The results are some truly enchanting prints and captivating styles that together form a beautiful collection that celebrates the joys of nature in a delightful and original way."