Read our big Vegas Preview here!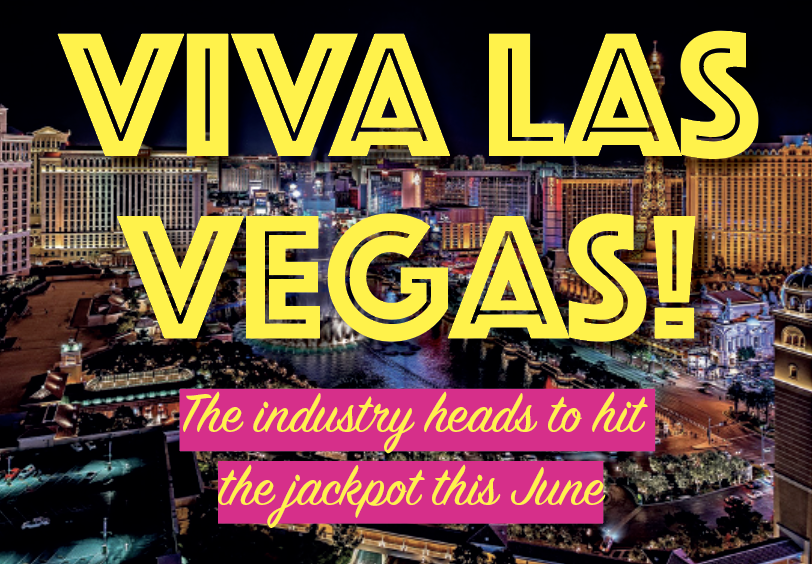 You can read the full feature in our latest issue: HERE
13 – 15 June 2023 Mandalay Bay Convention Center, Las Vegas
As the licensing industry heads to Vegas, here is our comprehensive show preview of some of the top and new brands on offer.
WildBrain CPLG is heading to Licensing Expo 2023 following rapid growth of its global footprint – which now covers 22 offices servicing 90 territories worldwide – and an expansion of its full-service solutions for its partners. WildBrain CPLG has recently extended its operations into Asia-Pacific (APAC) and has continued to drive success and innovation across its representation portfolio, including WildBrain-owned properties Strawberry Shortcake and Teletubbies as part of WildBrain's 360° approach to brand building across production, distribution and consumer products.
The firm's ASPIRE division, which provides a dedicated home for Corporate & Lifestyle brands, also continues to grow and secure ambitious collaborations globally. At Licensing Expo, WildBrain CPLG's passionate and collaborative team will showcase new brands, unique partnership opportunities and fresh creative assets on behalf of its trusted partners across the entertainment, corporate & lifestyle, and sport sectors.
Following the season two launch of the Strawberry Shortcake animated series Berry in the Big City on Netflix and YouTube last year and with season three releasing in July, in addition to four seasonal CG specials coming exclusively to Netflix in Fall 2023 and Spring 2024, WildBrain CPLG is continuing to expand the licensing program for the world of Strawberry Shortcake for fans of all ages. The all-new Strawberry is seeing a surge in popularity, with multiple new cross-category partnerships spanning apparel, accessories, beauty, games, dolls, publishing and more, including recent collaborations with Loungefly for scented bags and accessories, Hot Topic for apparel accessories, Funko for pop figures, and American Girl for doll accessories.
WildBrain is also building on the momentum generated for the Teletubbies following the brand's 25th anniversary celebrations in 2022. Most recently, the Teletubbies teamed up with acclaimed fashion designer Christian Cowan for a limited-edition high-end fashion collaboration, which generated significant buzz worldwide, with several items selling out within the first week of release. On screen, a re-imagined live-action series debuted on Netflix in fall 2022, narrated by Emmy-nominee Tituss Burgess, and the new motion-captured animated series Teletubbies Let's Go! also launched on YouTube, produced by WildBrain Spark's digital studio.
WildBrain CPLG will showcase further WildBrain-owned brands, including Brave Bunnies, In the Night Garden, Caillou and Inspector Gadget. Classic character brand Peanuts will also feature, with WildBrain CPLG having expanded its long-standing relationship with Peanuts Worldwide to represent Snoopy and the gang across EMEA, India, and Asia-Pacific/China (excluding Japan). WildBrain CPLG continues to ink engaging new collaborations for Peanuts.
WildBrain CPLG also recently partnered with PLAYMOBIL® and now handles rights for the iconic toy brand worldwide. The wider entertainment line-up features Hasbro/eOne's portfolio of popular properties.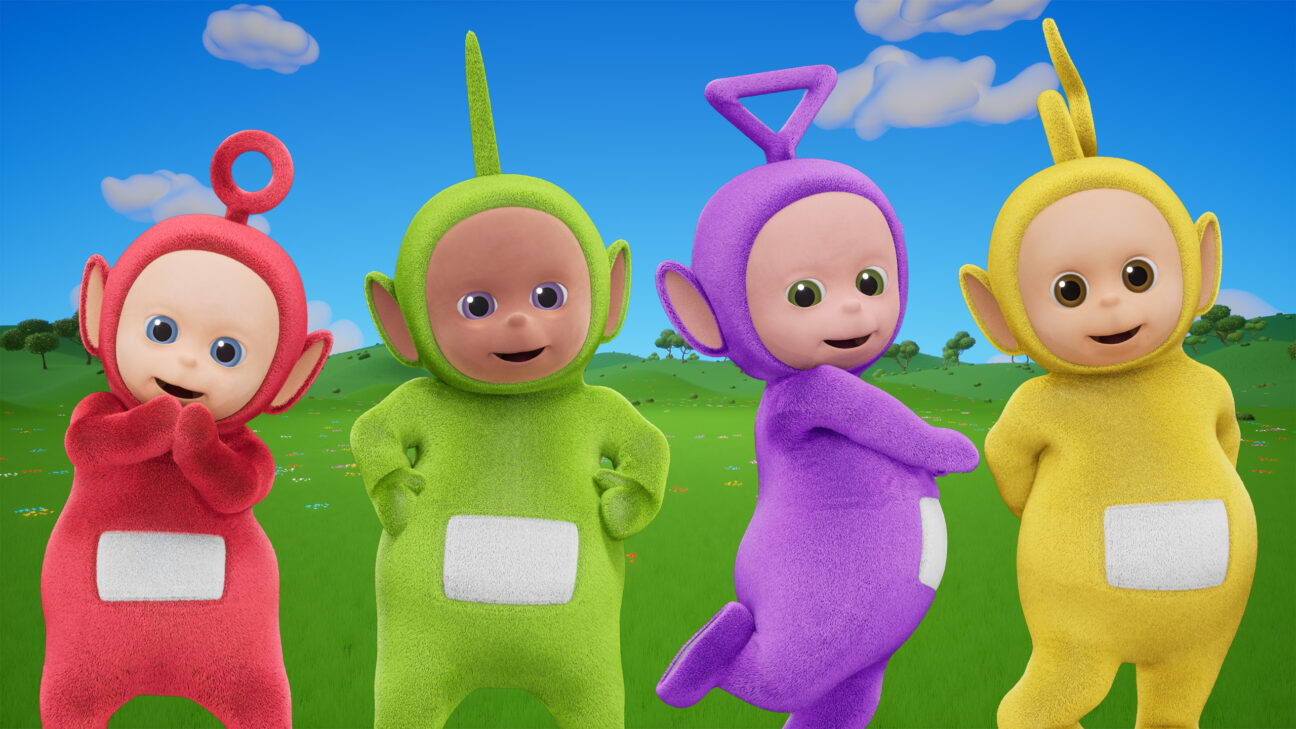 Hasbro is returning to Las Vegas Licensing Expo 2023 to showcase the following brands that have shined across all licensing categories, guided by its Blueprint 2.0:
Transformers, fresh off the release of the feature film Transformers: Rise of the Beasts, the brand continues to expand with immersive LBE experiences in China, premium collaborations with LEGO and Robosen, plus more. Dungeons & Dragons keeps the excitement going with the critically-acclaimed Dungeons & Dragons: Honor Among Thieves movie with collabs across categories. Peppa Pig continues to build hype for its 20th birthday in 2024 with a second North American theme park in Dallas and much more. My Little Pony celebrates its 40th anniversary in 2023 with brand-new content, LBE attractions and premier partnerships. NERF shines as an active lifestyle and pop culture brand with new Franklin Sports products, NERF Action Xperience centers and the first-ever NERF Theme park land. Monopoly trails its award-winning Monopoly Lifesized Experience in London and passes go on MONOPOLY DREAMS in Melbourne, plus many all-new editions of the iconic board game to come. Kiya & the Kimoja Heroes, the popular animated series debuted on Disney+ this spring, with a Random House Children's Books partnership and more adventures ahead.
With more than 200 brand licensing agents working across 25+ offices around the world, IMG is a world leader in licensing, providing local coverage and expertise through a single globally coordinated organisation.
The company provides a unique one-stop-solution for its diverse portfolio of licensing clients, including: Fashion, lifestyle and entertainment; Sports brands, teams and events; Corporate trademarks, institutions and non-profits; Food and Beverage brands; and Athletes, legends and personalities.
While IMG will represent its entire global portfolio of clients at the Expo, including Toikido's Piñata Smashlings, 3D Sparrow's Booba, Fiat Chrysler Automobiles, Gap, NFL and more, the spotlight will be on Fortnite, Skydance Animation; Lionsgate; and Angry Birds.
This June, Sony Pictures Consumer Products will announce an impressive lineup of licensees in tandem with new film and television launches. Across its iconic properties, this roster of licensees includes major names in retail, food and beverage, toys and games, and more.
Cobra Kai is back for its highly-anticipated sixth season. Fans of the martial arts action-comedy series can look forward to consumer product releases continuing throughout 2023.
The iconic multi-media Ghostbusters franchise continues to deliver exciting new content and collaborations as it approaches its 40-year anniversary in 2024. Just ahead of Licensing Expo, the franchise will celebrate Ghostbuster's Day on June 8th.
To celebrate the premiere of the upcoming Gran Turismo film, the first silver-screen adaptation of the best-selling PlayStation video game, a robust lineup of licensees will be unveiled including die-cast vehicles, apparel, accessories, specialty retail and e-comm.
Premiering on Peacock and inspired by the post-apocalyptic video game Twisted Metal, beverage brand G Fuel will release a Twisted Metal licensed energy drink. Ripple Junction will release Twisted Metal licensed apparel and accessories.
Gen V, the college spinoff of wildly popular series The Boys, is set to release new apparel & accessories with Ripple Junction. Sony Pictures Consumer Products will also launch a Gen V themed storefront on Amazon.com.
Fans of time-traveling historical drama Outlander can expect a state of new collaborations retail collaborations. Her Universe and Torrid are set to introduce the showstopping fashions from the series, off-the-screen. The series will also be featured in a collection by Manos Wine launching in May, with designs from the show and fan-favorite quotes portrayed on deep-etched and hand-painted wine bottles.
Penguin Ventures, the licensing and consumer products division of Penguin Random House Children's UK, will be showcasing its portfolio of iconic literary brands and characters at Licensing Expo 2023.
2022 marked the 120th anniversary of The Tale of Peter Rabbit, which was celebrated around the world.
The World of the Snowman™ offers magical experiences to families every year and remains a core part of annual festive family fun.
This year Penguin Ventures also celebrates the 100-year anniversary of Cicely Mary Barker's exquisite Flower Fairies™ and the company is looking to bring these beautiful illustrations to a wider audience. And the company will share updates about preschool brand Spot.
Legendary Entertainment is creating opportunities for fans to physically experience the Monsterverse universe. Fans can take on the challenge of Godzilla vs. Kong escape rooms rolling out in Los Angeles and other cities in the summer of 2023. Additionally, a completely immersive in-universe experience is in development in the South of France, while projects in South Korea and Las Vegas will begin build later this year.
With an anime series coming to Netflix, a live action TV show coming to Apple TV+ and the next film installment, "Godzilla x Kong: The New Empire" slated for March 15, 2024, the franchise has no shortage of exceptional new content to fuel fan excitement and appeal to new viewers. Numerous licensees have come to play in the Monsterverse. The toy category is of course a big area of focus including Playmates, Mattel's MEGA, Jada Toys and Funko. InSpirit is on board as the licensee for costumes, while Bioworld and Ripple Junction offer apparel. Additional Monsterverse partners include Bandai, Prime 1, Bear Walker, Displate, Snow Commerce, Snapco and Golden Link.
Design Plus will exhibit in Las Vegas. Inspired by ICEE's best-selling Cherry and Blue Raspberry flavors, Kellogg's ICEE Cereal utilizes an innovative ingredient that cools your mouth as you eat, imitating that familiar and refreshing first sip of an ICEE. The new cereal is the company's first summertime cereal to feature this cooling sensation. As you experience in the coolest breakfast in town, the fruity aroma evokes childhood memories so everyone can start their day with kid-like enthusiasm – now that's living the ICEE life.Says Carol Janet, CEO of Design Plus: "When the #1 frozen beverage and the #1 cereal come together, its branding at its best."
Dr. Seuss Enterprises celebrates its 30th anniversary this year as a leading global children's entertainment company.
Off the heels of a stellar year that included the debut of hit series Dr. Seuss Baking Challenge on Prime Video, Dr. Seuss Enterprises is continuing to bring the Dr. Seuss world and its characters to life with new entertainment and content deals including Warner Brothers Animation – The Cat in the Hat feature film will kick off the new Dr. Seuss movie slate in followed by Thing One and Thing Two in an original feature length animated adventure. Bad Robot Productions has also been tapped to adapt Oh, the Places You'll Go! for the big screen with J.J. Abrams and head of motion pictures Hannah Minghella as producers on the film and visionary director Jon Chu.
Netflix and Dr. Seuss are currently working on a slate of animated preschool series inspired by the incredible, treasured stories and characters of Dr. Seuss. This preschool line-up will introduce concepts of foundational learning and also explore themes of diversity and respect for others – while focusing first and foremost on fun and engaging stories, all with the distinctive visual style and rhythm and rhyme of Dr. Seuss.
Dr. Seuss Enterprises has been working with Kilburn Live since 2019 on The Dr. Seuss Experience, an immersive and interactive attraction that brings the iconic author's famed books to life. The attraction first debuted in Toronto and then shifted to the States with stops in Houston, Chicago, and Denver. Most recently it opened in Washington DC in April 2023.
The company looks to expand in areas such as toys and hardlines; food and beverage; accessories and more.
Heading into the end of 2023/beginning of 2024, Dr. Seuss Enterprises already has some exciting deals and partnership plans queued up with major partners including USAopoly, International Delight, Adidas, Fall Guys, Eye Q, Pottery Barn, Williams Sonoma, and Hershey, among many others.
Jazwares is the maker of lifestyle, pop-culture sensation Squishmallows, and will present the Squishmallows success story & what's next for 2023 and beyond; New inbound and outbound Squishmallows collaborations for Licensing Expo–including leading fashion, gaming, and lifestyle brands NEW for 2023 including Buffalo Games, Ashtel, H.E.R. Accessories, Girls Crew, Komar, Top Trenz, and USAopoly's Spot It! and CLUE.
Jazwares has seen unprecedented growth as a toys and collectibles partner—from Pokémon to CoComelon, to Star Wars and beyond.
Squishmallows' monumental growth has fueled new cross-category collaborations across beauty, games, apparel, home decor, and more –– adding to its illustrious portfolio of over 60 best-in-class licensing partners.
Banijay Brands, part of content powerhouse Banijay, controls the brand licensing rights to some of the most high profile and creative IP in the world. From entertainment and scripted through to animation and game shows, Banijay's diverse portfolio offers commercial opportunities in multiple categories.
Banijay is home to over 130 production companies across 21 territories, and a multi-genre catalogue boasting over 160,000 hours of original standout programming. With unrivalled commercial capabilities, Banijay Brands brings the group's stories and brands to life through consumer products, live experiences and gaming.
Banijay Brands represents some of the biggest global brands including the award-winning anthology Black Mirror; epic crime drama Peaky Blinders; the most travelled food format in the world, MasterChef; the iconic reality format, Big Brother; one of the biggest animated YouTube sensations of recent years, Simon's Cat; adventure-reality stalwart Survivor; global game show phenomenon, Deal or No Deal; action-packed family entertainment brand Wipeout; and globally loved animation Mr Bean.
As the Tetris brand approaches its 40th anniversary, The Tetris Company has announced that it will release its first-ever podcast this fall. Tetris: The Podcast will explore the amazing origin story of one of the world's most enduring video games with surprising stories of how the iconic game has touched people globally.
The new Apple Original Film, Tetris is available now globally on Apple TV+, and is a certifiable hit, holding a top 10 most-viewed streaming movies ranking for multi-weeks upon its debut, scoring top praise from the movie industry's toughest critics from around the world, and earning Fresh status on Rotten Tomatoes. Starring Taron Egerton as Henk Rogers and Nikita Efremov as Alexey Pajitnov, Tetris explores how the two men came together in the midst of the Cold War to bring the game to the masses. With double-crossing villains, unlikely heroes, and a nail-biting race to the finish, this Cold War-era thriller is keeping audiences on the edge of their seat.
Mr Puppy is back and ready to play at Licensing Expo 2023! Mr Puppy, a cool lifestyle brand for people who love dogs and fun, has momentum arriving at the show with new licensing deals for pet products and apparel. Mr Puppy's graphic art has been a winner on products. "People connect with Mr Puppy and that translates to sales," says Mike Lee, creator and owner of the brand. Originally targeted at kids Mr Puppy attracted a much wider audience. "Lots of adults are buying Mr Puppy merchandise, a real range, college coeds, moms, even bikers."
The Mr Puppy brand got traction with a line of fun fashion and accessories featuring his image and classic name. The brand has had tremendous success at it's e-store mrpuppy.com and pop-up shops across the USA. "With his strong sales history and universal appeal, Mr Puppy is a winner!', explains licensing agent Cynthia Hall Domine, owner of Synchonicity Licensing. "Mr Puppy makes products more fun. He's perfect for licensing. His consumer-friendly images and memorable name give products the advantage."
Amici Pet is producing a fun, functional line of Mr Puppy pet products including dog bowls and canisters. Super Retro is producing a cool, hip Mr Puppy apparel line including boxers and socks.
Internationally Mr Puppy has an exciting program going on in Australia with a fun line of Mr Puppy merchandise.Mr Puppy also has deals in the works in Japan with Guia Licensing and Korea with Empire International.
There's more! Mr Puppy is breaking into entertainment and will soon take the stage in "Mr Puppy The Musical!' The fun, multicultural show has music from Grammy winner David Tolley and will be a great adventure for families everywhere to experience.
The Mr Puppy brand is represented by Synchronicity Licensing.
Pokémon returns to Licensing Expo on the crest of a wave after yet another record-breaking year, winning Best Gaming Licensed Property at the UK Licensing Awards for the second year running.
Posting its best-ever NPD results, Pokémon achieved its highest-ever annual position in the UK, Germany and Italy while remaining No. 1 in France, Belgium and the Netherlands. Its remarkable growth earned three significant NPD awards at Toy Fair Spielwarenmesse: Global Top Toy Property of the Year plus Europe's Top Gaining Property for Total Toys and for Games & Puzzles.
The success reflects the huge popularity of The Pokémon Trading Card Game and its fantastic and varied toy range, which includes Jazwares' award-winning toy line —highlights include Battle Figures, 8-inch plush and the Clip-'N'-Go Belt Set — Mattel's MEGA sets and new Squishmallows.
Pokémon continues to forge innovative, immersive collaborations at retail, from high-end to mass market. Recent highlights include a six-week pop-up branded space in Harrods' toy department and fun-filled events at six major ASDA stores.
An established global fashion icon, Pokémon's latest collaborations include Clarks, Balmain and Puma.
With more exciting activity due across 2023, Pokémon looks set for another spectacular year.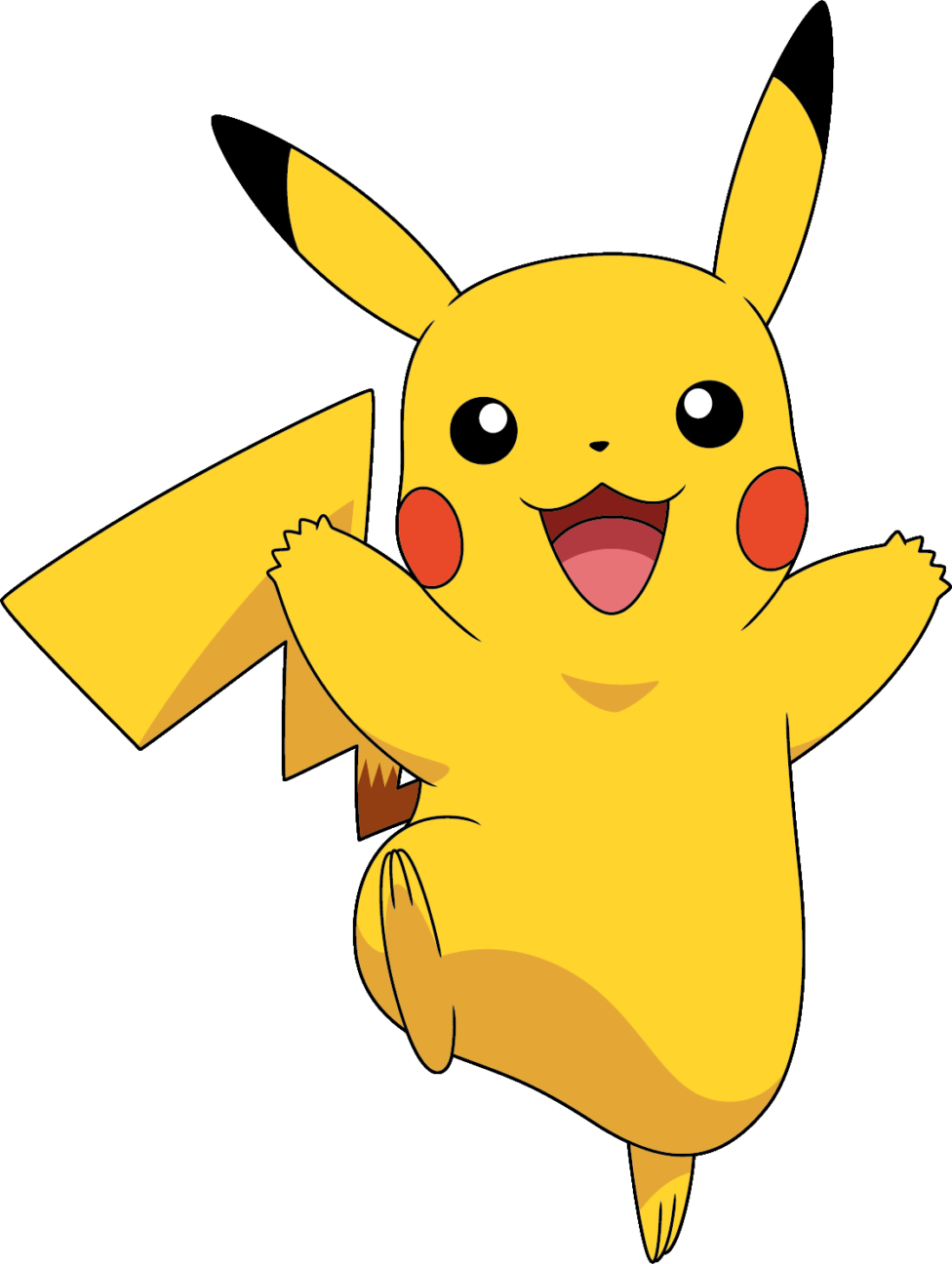 Moxie & Co. is a full-service global brand management and licensing agency. With offices in Westport CT, New Jersey and New York, Moxie represents a diverse portfolio of designers and well-known brands including The MTA (The New York City Subway), FedEx, Hamilton Beach Brands, Simon & Schuster Publishing, Ivory Ella, Yvonne Ellen and Hunt A Killer to name a few. Moxie develops and manages strategic licensing programs across a wide array of product categories at all levels of retail around the globe.
Jewel Branding & Licensing (JBL) will be highlighting key initiatives and new clients at the 2023 Licensing Expo
"We're excited for another great Licensing Expo where we get to meet with so many new and existing partners," said Julie Newman, Founder and CEO of Jewel Branding & Licensing. "We're looking forward to shining a spotlight on our cause-related and female-founded brands as well as our diverse portfolio of talented artists and designers."
With expertise in cause-related brands, Jewel continues to develop meaningful licensing programs with products that give back.
The New York Botanical Garden (NYBG) licensing program continues to blossom around the globe. In 2023 the brand has seen significant growth globally, particularly in apparel and fashion accessories. The Frank Lloyd Wright Foundation (FLWF) continues to introduce new partnerships that honor Wright's legacy including the latest partnership with Kith to create Made in USA New Balance 998s inspired by the work of Frank Lloyd Wright. National Wildlife Federation (NWF) is one of the world's oldest and most trusted wildlife conservation nonprofits focused on protecting America's natural resources for wildlife, for ourselves and for future generations. The licensing program has expanded into home with the launch of bedding from licensee, Britannica Home Fashions, which is now available at Fred Meyer. A new partnership with The Landmark Project, an apparel company focused on conservation and the stewardship of public land, includes a collection of NWF fashion tees. Acco partnered with NWF on back-to-school and recyclable planners that launch later this year.
In the search to find unique and distinct styles from artists based around the globe, Jewel has organically grown their roster into a diverse and multi-cultural portfolio who tell compelling stories through their art. Over the past year, Jewel has launched many Artist Series programs, where manufacturers and retailers highlight an assortment of diverse artists with different viewpoints.
MHS Licensing + Consulting will be introducing promising new art brands Jaleh Sadravi, By the Lakeside, and Megan Mehu.
"The Licensing Expo is a highly successful tradeshow for us and has always been an excellent platform to launch new art brands." Marty Segelbaum, President of MHS Licensing + Consulting continues, "While there's always interest in seeing new artwork, it's critical to have a well-rounded repertoire of popular artists that span a broad spectrum of styles and themes to show our licensee partners. We are proud to be introducing such diverse and talented artists who not only possess a strong social media following, but also speak to the current cultural landscape."
Jaleh Sadravi only started painting in 2020 during the pandemic. Just three years later and with nearly 550k followers, Jaleh is kicking down the door of art licensing.
By the Lakeside creator and surface designer Pooja Kenjale-Umrani, has a tremendous drive to see her bright and fresh paintings on everyday consumer products.
Megan Mehu is the inspiration behind Mehu Art. Megan enjoys working in a wide variety of mediums but is best known for her digital paintings.
Brand Central will be highlighting its roster of clients and its diversity of services. For the past 22+ years, Brand Central has specialized in brands that drive cultural conversations in the pop culture zeitgeist. A few of the leading CPG brands the agency is featuring include Mars Wrigley's, portfolio of iconic brands such as M&M'S®, SNICKERS®, TWIX®, DOVE®, SKITTLES®, STARBURST®, and HUBBA BUBBA®, as well as Kraft Heinz, which includes beloved brands such as Heinz ®, Kraft Mac & Cheese ®, Oscar Mayer ®, Jell-O ® and Kool-Aid ®– just to name a few. The agency also represents Bimbo Bakeries USA which includes popular brands such as Entenmann's®, Little Bites®, Thomas®, Boboli® and many more, as well as cult favorite food and beverage brands including: Tapatio Hot Sauce, and Yellow Tail wine.
Although Brand Central is widely known for their food and beverage clients, they also represent pop culture and lifestyle clients across a variety of genres like the beloved entertainment brand Mister Rogers Neighborhood, STEM brand Rube Goldberg, NFT collective Bored of Directors, popular mattress brand Simmons, and brands rooted in inclusivity and diversity such as Black Paper Party and Alma's Way.
Sesame Street continues to deliver unexpected surprises, introducing new collaborations that bring the iconic brand closer to fans. Just Play, master toy partner for North America, EMEA, and LatAm and a major supporter of Sesame Workshop's new Emotional Well-Being initiative, began rolling out their new Sesame Street line and includes core categories like plush, figures, playsets, vehicles, role play/dress up, bath, and learning toys.
Super7 is leading the charge for Sesame Street's entry into adult collectibles with the launch of their 16" SuperSize Count von Count figure. New multi-territory partner, DK Publishing, is launching a must-have first encyclopedia for little learners who are curious about the world and love Sesame Street.
HipDot has two Sesame Street collections—expanding their revolutionary "Eyecons" with the addition of four characters; and debuting a set of Snuffleupagus' envy-worthy eyelashes.
Copper Pearl's first licensed collaboration consists of 75+ items in their buttery soft fabrics, from bandana bibs to swaddles, all adorned with Sesame Street characters.
Inspired by modern streetwear, Cakeworthy drops a 12-piece Sesame Street line including matching sets, accessories, and dresses.
Sesame Workshop and Rockefeller Productions debuted the Off-Broadway production Sesame Street the Musical featuring live puppetry, iconic songs fans know and love, and new compositions by Broadway's brightest songwriters.
Oscar the Grouch was named United Airlines' first Chief Trash Officer. United's campaign is designed to promote the expected benefit of sustainable aviation fuel. Oscar's journey from job listing to c-suite office, starring alongside real United employees, is featured in original video, digital, social and out-of-home content.
Sony Pictures Television – Kids (SPT – Kids), (formerly Silvergate Media), will be showcasing its highly acclaimed and award-winning slate of children's television properties at International Licensing Expo including The Creature Cases and Octonauts: Above & Beyond as well as unveiling an exciting and fresh pipeline of content.
Hot on the heels of the global premiere of Chapter 3 of The Creature Cases on Netflix, SPT – Kids' hit animal detective series, SPT – Kids will also outline plans for new consumer product retail launches and live events partnerships in key territories worldwide.
Striker Entertainment is showcasing a dynamic portfolio of pop-culturally relevant IP from motion pictures, TV/Streaming series, and video games. From classic horror like Evil Dead and the new Evil Dead Rise, to Creepshow and The Walking Dead Universe. On the feature film front, Meg 2: The Trench, Boy Kills World, and from Blumhouse/Universal Studios Five Nights at Freddy's based on the wildly successful indie game franchise that has spawned a billion-dollar merchandising business. FiveNights at Freddy's is also celebrating its 10th anniversary in 2024 which will be featured year-round with our roster of licensees and retail partners.
In gaming, Striker is promoting the award-winning Indie Game of the Year and BAFTA nominee Stray from Annapurna Interactive, from Squanch Games the XBOX breakout hit High on Life, and content from both Twin Atlas and The Gang Sweden, two of the top Roblox developers on the social gaming platform. TV/Streaming includes the return of The Dragon Prince for Season 5 on Netflix this Summer, Blade Runner on Amazon, and Physical on Apple TV+ and the breakout hit Don't Hug Me I'm Scared form Blink Industries. And for cross media exploitation, we introduce The Remarkables coming from a new partnership between our client The Doodle Boy and award-winning digital studio Orange Comet.
Bulldog Licensing will be promoting yet another strong line-up of brands, headlined by such world-beating names as classic property Care Bears, toy phenomenon Magic Mixies, international hit pre-school TV show Odo, top-rating kids' superhero brand Miraculous, the iconic Me to You character brand, and evergreen hit Sesame Street.
Care Bears celebrated its 40th anniversary in 2022 with multiple fashion and food collaborations which were excitedly received by fans young and old alike. Cloudco Entertainment, owner of the Care Bears™ franchise, has been able to announce that, from a good base in 2019, retail sales of Care Bears in the UK have grown 894% to the end of 2022, with further strong growth expected in 2023. Sales continue to be phenomenally strong across high street, grocery and fast fashion.
As Care Bears' UK agent, Bulldog Licensing has recently welcomed a wide range of partners that include Gibsons Games for jigsaw puzzles, Flamingo Candles for candles, Pawprint Trading for pin badges and embroidered badges, and Famous Forever for apparel including t-shirts, hoodies and sweatshirts.
Magic Mixies, the brand inspired by the award-winning and muti-million-selling Magic Mixies Cauldron, continues its unstoppable growth.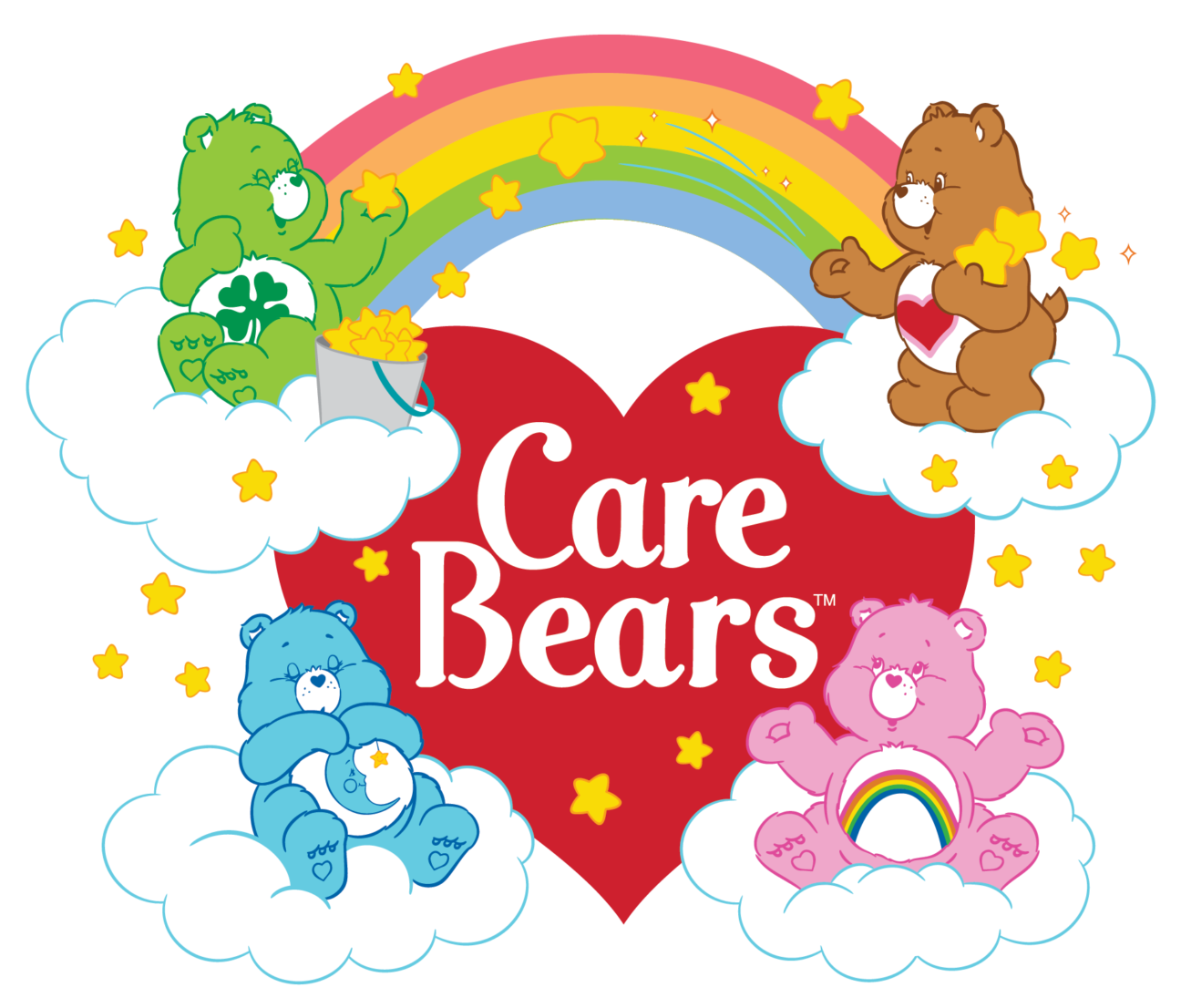 Bulldog and brand owner Moose Toys are building on Magic Mixies' astonishing strength at retail.
Odo is a beautiful 2D-3D animated series for pre-schoolers in which a little owl at the Forest camp for Young Birds learns about friendship and self-belief among a diverse and delightful group of feathered creatures. Internationally, Odo has been sold to 145 countries and many major broadcasters.
Miraculous – Tales of Ladybug & Cat Noir, airing on Disney+, POP and Netflix, Miraculous is consistently one of the top shows for POP. Season five is currently available on Disney+ while season four is airing on POP. Two extended-episode specials have aired to date; both were number one ratings hits when aired on POP. Me To You and Sesame Street round off the strong slate!
A home for creative visionaries, Boat Rocker is an independent, integrated global entertainment company that tells stories and builds iconic brands across all genres and mediums, with robust licensing plans in place for its portfolio of properties.
Dino Ranch (104 x 11'), a unique and imaginative combination of two pre-schooler passions – dinosaurs and cowboys – is emulating its US success in the UK. A hit on Disney+ since launch in April 2021, series three is currently in production and will premiere in the US later this year. Series two will launch on Tiny Pop this summer supported by a major marketing and PR tune in campaign.
Global phenomenon The Next Step – the UK's best-loved reality dance drama for tweens – is now on its 8th series, which recently ran on CBBC and iPlayer. The virtual and in person The Next Step dance Workshops at Pineapple Dance Studios continue to be hugely popular along with the associated collaboration clothes line. The show celebrates its 10th anniversary next year, with an exiting programme of activity planned to mark the impressive milestone.
Creative Licensing is proud to announce the success of new licensing partnerships in the digital gaming realm.
Epic Games reintroduced Sarah Connor and the Endoskeleton from Terminator 2: Judgment Day into the Fortnite universe through a re-feature of in-game content, including playable characters and accessories.
Ash Williams from Evil Dead 2 also made his debut appearance in Fortnite during Fortnitemares, a thrilling in-game experience during Spooky Season, leading up to Halloween 2022. Fortnite players were treated to a collection of Evil Dead 2 cosmetics, including Ash's trademark chainsaw pickaxe, Necronomicon Ex-Mortis back bling, and a branded Emote.
Wargaming brought Terminator 2: Judgment Day into their wildly popular game World of Tanks through a two-weeks long in-game event titled Battle Pass: Judgment Day. Game players collected rewards, unique tank designs, and vehicle commanders all themed from the Terminator 2: Judgment Day universe. A premium tank, the T-832, was created especially for the event and contained special visual effects inspired by the classic 1991 film.
On the console front, Limited Run Games re-released the classic video game Bill and Ted's Excellent Video Game for Nintendo Switch, PlayStation 4, and PlayStation 5. The now sold-out collection also included a skateboard deck and trading cards adorned with imagery from the two hit films Bill and Ted's Excellent Adventure and Bill and Ted's Bogus Journey.