Magic Mixies joins Bulldog portfolio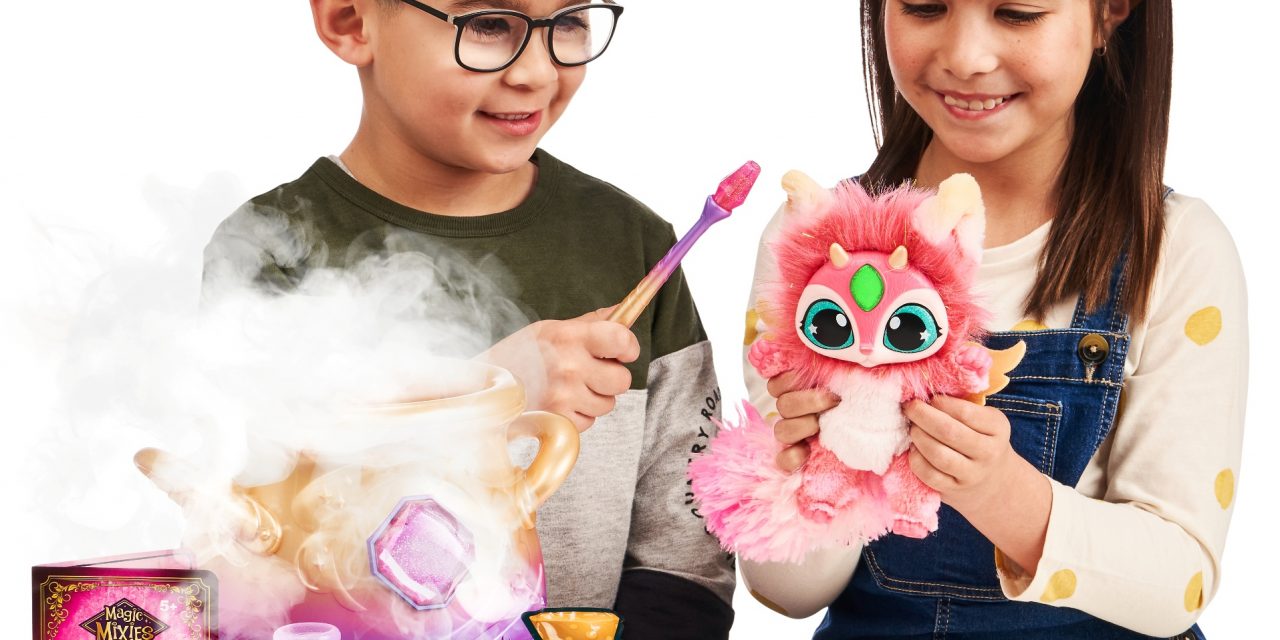 Bulldog Licensing has extended its range of brands under the Moose Toys umbrella with the enormously popular new launch, Magic Mixies. The innovative magic cauldron has caught the attention of the nation and has already become the third best selling Moose UK brand STD, having also recently been further boosted as UK retailers chose the toy as one of the top 12 Christmas toys for 2021 on the prestigious Dream Toys list.
The sales of the interactive Magic Mixies toy have rocketed the brand to become the highest grossing SKU in Moose Toys' history with stock selling through as soon as it hits shelves. Retailers are experiencing huge success for the toy ahead of Christmas – Hamleys has included Magic Mixies in its top 10 Christmas toys list; others are already flagging the item as 'limited stock' online; while one major multiple sold out of the toy in just five days. Playing a big part in Christmas campaigns, Magic Mixies has also featured prominently in all major retailer catalogues.
The media noise around Magic Mixies over the launch weeks has been deafening. The cauldron has featured in national newspapers including The Mirror, The Sun, i and The Daily Mail, to name a few. The Guardian called the cauldron 'the wow toy of 2021', while the Evening Standard said it is 'bringing the wow-factor this Christmas'.
Broadcast media have also focused in on the new must-have toy. This Morning's Philip Schofield and Holly Willoughby presented the toy to their 1 million viewers last week, and this week the toy featured positively on Steph's Packed Lunch on Channel 4 – while trade and regional press have also extolled the virtues of Magic Mixies.
The PR activity and incredible sales are being supported by a fully integrated campaign from Moose Toys with 3 million impressions to date across YouTube pre-roll, animated pre-roll and an interactive interstitial to bring the magic to life digitally.
Meanwhile an influencer campaign led by the brand's ambassador and UK TV magician, Stephen Mulhern, who demonstrated the magic to his 604,000 followers, is in full swing. Other celebs endorsing Magic Mixies include Samantha Faiers (2.5 million followers), and major US kidfluencers including Elena & Clara (over 1 million subscribers). Moose Toys has also run a trade campaign for the new line in print and online.
To underpin the marketing activity a TV campaign has been running since 1st October, and is planned for eight weeks of airtime across linear and VOD, as well as family together media, including the ad breaks of films including The Addams' Family and Harry Potter films.
Bulldog will launch its licensing programme at Brand Licensing Europe from 17-19 November 2021, and will be working with best-in-class licensing partners across a wide range of categories to leverage the power of the magical brand.
Vicky Miller, Licensing Director of Bulldog Licensing, commented: "It's been a while since we've seen a real must-have Christmas toy of this altitude. Moose Toys has created a winning product and everyone who sees it is falling in love with it and immediately snapping it up. Magic Mixies has become an immediate household name and we are raring to go to launch the consumer products campaign for this wonderful toy, with a wealth of opportunities ready to be discussed at BLE with potential partners."
Paul Solomon, co-owner, Moose Toys, added: "The worldwide excitement surrounding Magic Mixies has been extraordinary. We planned an incredibly aggressive forecast, but sales have far exceeded what we imagined. We tripled our forecast knowing this product was going to strike a chord with kids and their parents. Seeing the response and faced with current shipping challenges, we mobilized quickly to find a work around, even air shipping goods to meet demand.
"While we expect Magic Mixies to be available during the holiday selling season, given the velocity in preorder and early sales, we expect a complete sell out. Magic Mixies will be the next mega franchise to launch from a hit toy. We're looking forward to seeing the magic our partners bring to a vast array of consumer products through our world-class global licensing and entertainment programs."