Rainbow signs Vertical Licensing for Brazil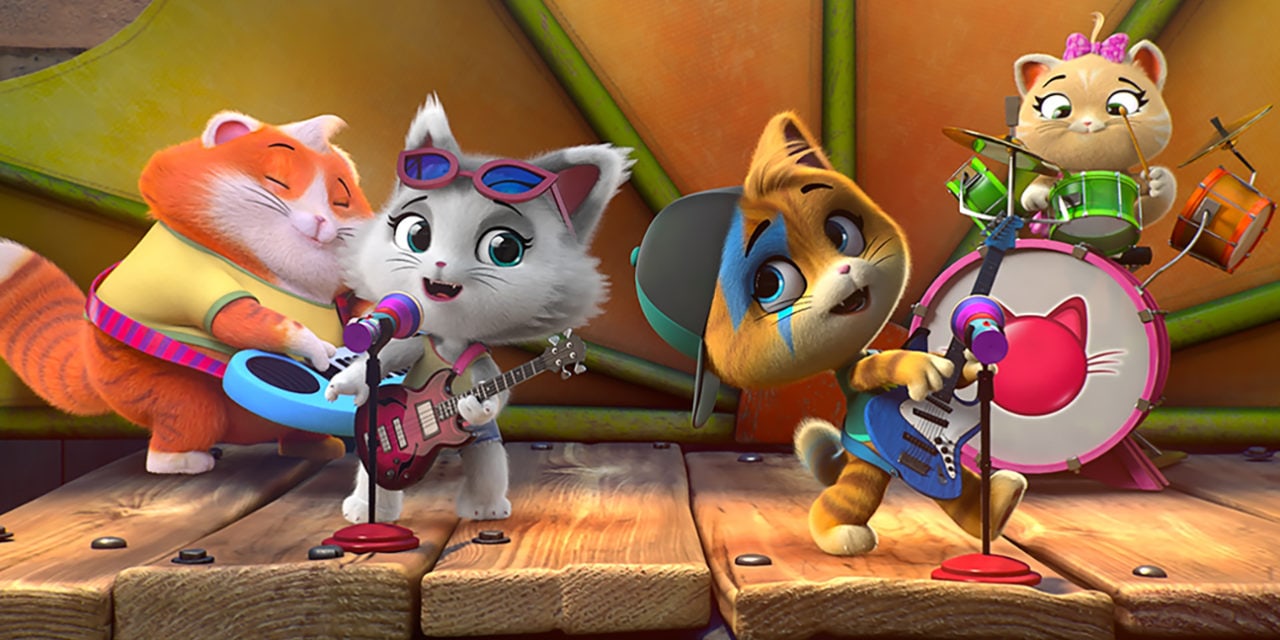 Rainbow has announced that its global hit 44 Cats has been signed to Vertical Licensing for the distribution of the preschool success across Brazil.
44 Cats, with record-breaking TV ratings, is already enjoying tremendous popularity throughout the world and ready to launch a second season. The 52 x 13 minute animated series is a mix of music and cuteness that deals with central themes such as tolerance, diversity and altruism, combining positive values, action and comedy in a CGI production. The show follows the daily adventures of Lampo, Milady, Pilou, and Meatball – four kittens who are part of a music band named The Buffycats – helping others and always finding creative solutions to everyday hitches.
Rainbow and Vertical Licensing have been partnering since 2017 for girls classic Winx Club. The collaboration has helped to establish the brand in Brazil, appealing to girls across all categories, promoting key values such as friendship, empowerment and feelings with a magic touch and fairy style.
Vertical Licensing is the latest in a number of partners that have put Rainbow's 44 Cats in the spotlight.
Rainbow's Sales Director, Global Consumer Products, Matteo Olivetti commented, "We are proud to be working with Vertical Licensing and look forward to bringing the enthralling energy of our brand to Brazil"._
"We are thrilled to be working with 44 Cats in Brazil. We have been representing Rainbow properties since 2017, and we are now very excited about this new opportunity. The TV series is already a hit among Brazilian children and, with the second season to be released this year, the brand will be even more relevant for the kids target. We are confident that we will build a strong program for 44 Cats in our territory. Our plan is to have the licensed products hitting the shelves at the end of this year and beginning of 2021", added Alexandre Volpi, CEO of Vertical Licensing.